"Here comes the night," Wilfred Buck said from his portable planetarium to the children and their parents who had gathered to learn about Indigenous celestial cultures. 
As Buck, Manitoba's Star Guy, switched on the projector, the star-studded sky came on, the dome slowly moving as the awe-struck children exclaimed "wow" in unison.
"The next time you look at the Big Dipper, look closely." Pointing to the two stars close together in the constellation, he said, " these two stars tell you where the North Star is."
"Keewatin," is what the Cree people call the North Star. "The keyword is home," Buck said. it's the star that takes you home."
In Cree, the North Star is also Ekakatchet Atchakos meaning 'standing still.'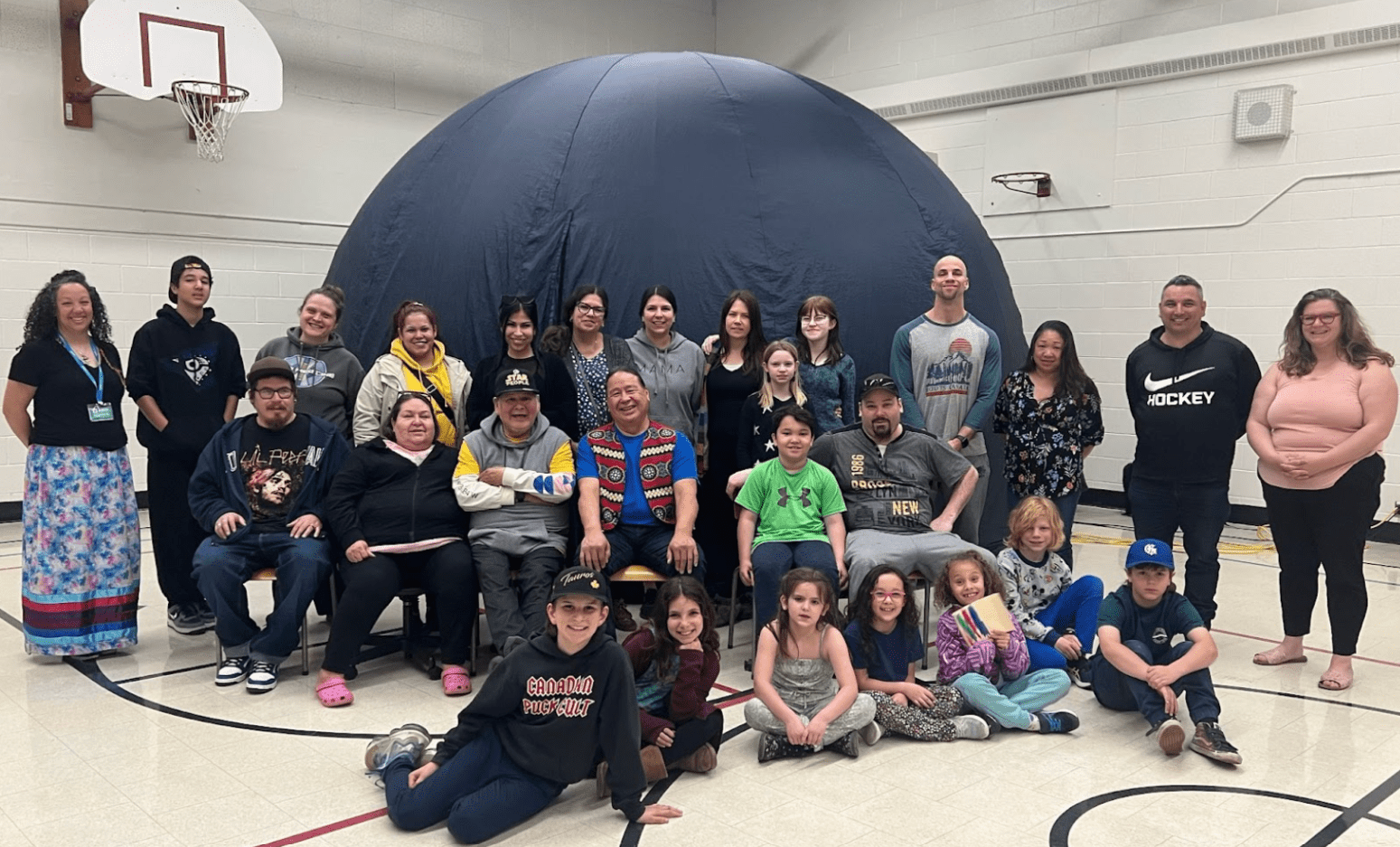 Knowledge keepers sharing Indigenous knowledge to change narratives
For the Indigenous communities, Buck said, listening to the Indigenous knowledge being shared is an affirmation of what their ancestors and elders have been saying all along. "That we have been here, Oota Aski..this earth, a long time."
"We understood the patterns in the sky, we had our own astronomers, scientists, mathematicians, and doctors. We had/have a methodological process that explored, defined, gave meaning, explained, and connected our reality to the possibility of many more multiple realities…"
Buck said it's important to him to share Indigenous wisdom. "It is part of a much larger picture that views Indigenous people worldwide as simple, backward, ignorant, lazy…with no intellectual capacity or any depth of knowledge." 
"The perspective that we bring as keepers of knowledge is to try to change that narrative."
Buck said there have been a number of presentations over the past few years where NASA representatives have been involved in discussing and highlighting Indigenous astronomy and cosmology and how the different perspectives have common ground.  
Educational consultant Taylor Dumais, who assists Buck, says that this exchange of knowledge will bring a lot of hope, "because it's something we haven't typically seen ourselves in. Indigenous people have never fit in with Western science. And now Western science is trying to work with us to get a better understanding of things we've known for thousands of years."
She says it's really cool to see this exchange of knowledge because a lot of the kids are just "blown away." For most of the kids, it's their first experience with NASA and an understanding of their own identity through the stars.
This, says Dumais, will hopefully encourage children to reach out to their elders and learn more about their creation stories. "And hopefully this will create a ripple effect that can help restore a sense of identity in our youth." 
Mo Albert, a member of the Metis community who attended the family night with her seven-year-old daughter, said that as a scientist, she appreciates both perspectives, the Indigenous and the Western. "And I think when we put that together, we have so much more dimensionality."
"I didn't realize how far these stories could go. Like the Big Dipper, I didn't know all the different stories behind it," said grade 8 student William Wallace. 
As an Indigenous student, he said hearing these deep stories made him feel motivated and confident. "I'm surprised – because I knew there were all these deep stories in Indigenous culture, but I never really heard them until I started going to these school gatherings".
Indigenous knowledge systems based on millennia of data collection
NASA astrobiologist Daniella Scalice, who has worked with Indigenous communities in North America and New Zealand for nearly 20 years, said it's important for younger generations to reclaim their knowledge systems and cultural practices because "they have been violently stolen from them through the colonial process and through the cognitive imperialism that science has perpetrated on Indigenous knowledge."
It's important, says Scalice, because as we know in the physical-biological world, the survival of any species depends on the diversity of plants and animals and all sorts of things. 
The more diverse an ecosystem is, Scalice says, the more robust it is. "Through colonialism, we have really become a monoculture. Both physically and philosophically, and that means we are all poor because of it, and our survival is threatened because of it.
So we need to revise these knowledge systems so that humanity and the world can maintain a robust presence," she added. "We can bring all these things together in a good way where one doesn't have to dominate the other".
Namely, she said, "we need to heal from white supremacy so that we can have a diverse cultural representation in the world and so that we can reverse things like climate change and violence."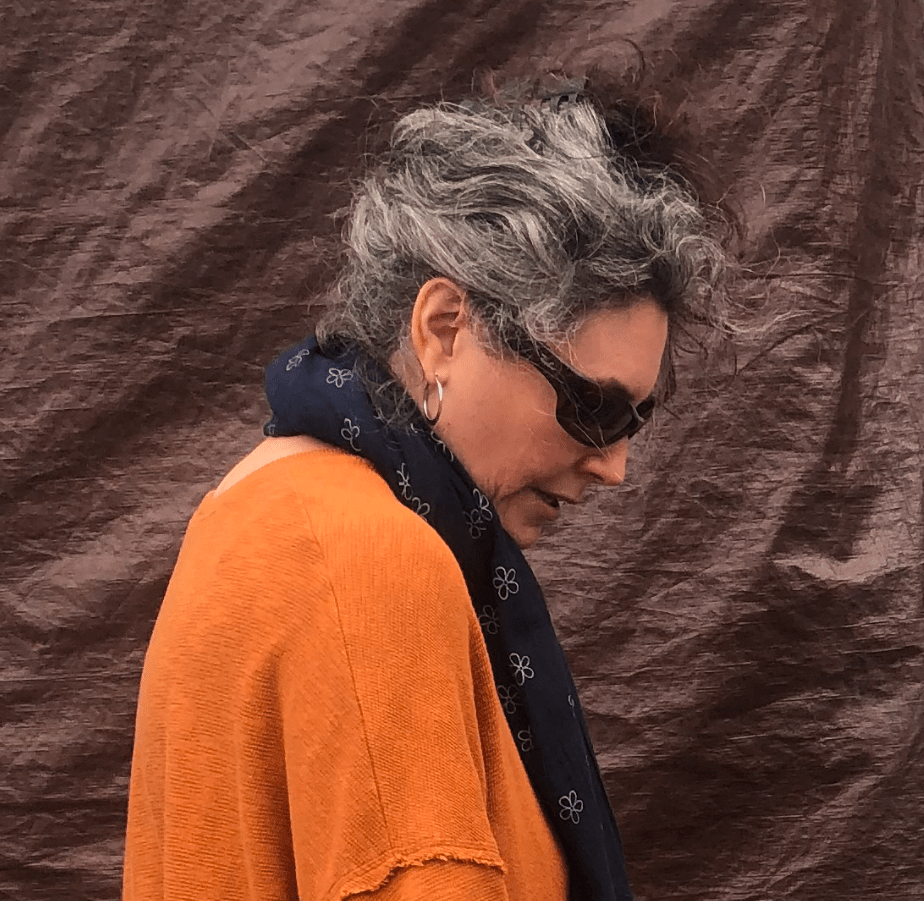 There is a tendency in the colonial narrative, says Scalice, to describe Indigenous knowledge as just stories, myths, and legends that are unscientific and not as valuable. "That really couldn't be further from the truth.
"What I've come to understand," she said, "is that their idea of storytelling is outside the colonial lens, and it's more of a pedagogy, a way of passing on information and a teaching technique that conveys complex information in a very consumable way.
We as humans are hardwired from time immemorial to learn through stories, she said, "to learn through protagonists, plots, conflict and resolution, and lessons and morals".
Scalice said the Indigenous way is a highly sophisticated way of transmitting information, and their modality of using stories to transmit highly sophisticated cosmologies and ecologies.
"What's amazing about Indigenous knowledge systems is that there's so much and it's so much richer than scientific knowledge systems – because they have multiple sources of data and multiple ways of accessing information based on millennia of data collection." 
While working with Indigenous linguists, Scalice said she found that because of the polysynthetic nature of most Indigenous languages, "meaning they have many smaller components to any given word, the word for star is a long word; many words and concepts".
She said embedded in that long word is a description of what a star is and how a star works, which is a very profound thing. It raises the question, "Well, they didn't have telescopes. So how did they know?"
"It brings us closer to understanding how this knowledge has been held and encoded in languages since time immemorial. It's really spectacular."
______________________________________
This story was written as part of New Canadian Media's microcredential on inclusive journalism.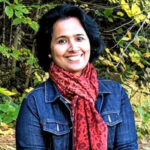 Minu Mathew is a writer and communication consultant who has worked closely with brands like Philips, 3M and Microsoft. She has a book of poems titled 'In the Garden of Rain' published on Amazon. Minu has lived in India, Sweden, US and UK. She currently lives in Toronto, Canada with her husband and two children.