When Mike Yuan woke up on March 8, he couldn't believe his eyes. His beloved comedy show, Kim's Convenience, would unexpectedly end with the fifth season. The final episode will air on Tuesday, April 13.
The CBC show, which has been running since 2016, portrays the life of a Korean Canadian family which owns a convenience store in downtown Toronto.
The decision to end Kim's Convenience was made by the producers after the show's co-creators announced they were moving on to other projects. "Given their departure from the series, we have come to the difficult conclusion that we cannot deliver another season of the same heart and quality that has made the show so special," read the producer's statement shared by CBC.
"It's a tough pill to swallow for fans," says Yuan, who hosts a podcast dedicated to the show. He says he found an instant connection with Kim's.
"It was the first show in a long time that I felt represented on TV. The writing was clever and found humor in the truth of situations rather than doing what a lot of TV shows have done, going for a quick laugh by diving into stereotypes," he says.
A heartbroken Yuan started a savekimsconvenience​.​com petition and collected nearly 7,000 signatures in three weeks. After following the show for five years, he wanted to give it the best chance he could. "At the very least, let's show everyone involved with Kim's just how special it was."
What makes Kim's Convenience so special
"The performances danced that fine line of bringing tears to our eyes, before making us laugh a second later," says Yuan. "It is a family comedy with so much heart, and the more you watch it, the more you feel like part of the family."
Yuan's own show-inspired  What You Talking Podcast has around 40 episodes and a diverse listener base: 50 per cent of the followers are from the U.S, 30 per cent from Canada, and the rest from all over the world.
Yuan says he believes Kim's is a step in the right direction in terms of representation. In his view, producers, show runners, and networks need to consider diverse talents and have them share their gifts. "There are many storytellers out there who have had their stories dropped because it didn't fit a certain mold."
Stressing the need for representation, Yuan says he wishes there was a show like Kim's when he was growing up. "I could have templated myself on Janet or Jung and see that the things I was going through were 'normal'."
As a new dad, he hopes that his daughter will grow up in a world where she sees reflections of herself. "Our world right now needs change, positive change. I believe representation in the media is a great long-term step towards that."
What Kim's means for teenagers of immigrant backgrounds
The 16-year-old Micaela Toledo says she found herself relating to Janet's character (the daughter) a lot when it came to explaining to her parents that some things they're used to can be seen as insensitive in Canada.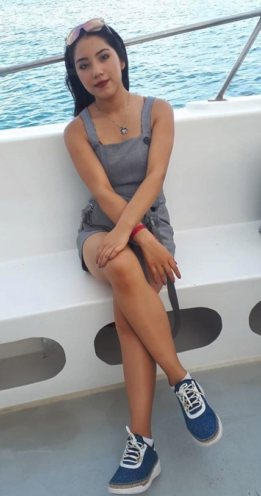 "I really related to Janet when it came to dealing with parents and cultural identity," she says. "The series got a good capture of how life is like when you have parents from a different country and the tricky parts of growing up."
"As a Guatemalan female, I feel it is really important to have diverse representation on TV, to be able to have someone to look up to. Growing up, I was never able to flip through the channels and see myself on TV. I didn't see anyone that I could relate to. That made me feel weird, as if something was wrong with me."
Toledo says she was worried about her appearance as she never really saw anyone that looked like her. "So I was always finding a way to look more 'Eurocentric,' and in an era where there are many trends and filters, it makes it even worse to not have someone you can look up to."
It's important especially for young people to see themselves in others and to feel inspired rather than to feel like you're not in the right mold, she adds. "It has taken some time to like the way I look and to not feel so out of place in the world."
A heart-warming show that connects
Children's author Rebecca Upjohn says children deserve to see themselves, to feel seen and also to see others unlike themselves to help navigate the rapidly changing and often baffling world. "For some kids, the safe places are in the pages of a book or on a screen."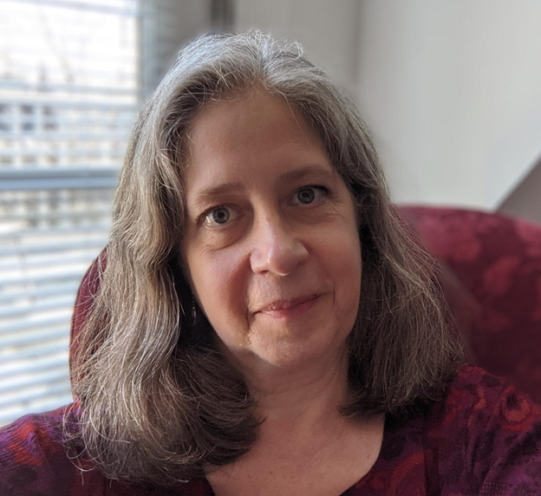 Upjohn, who has written several books for kids, says that writers and creators of stories for kids owe it to the children to tell the truth. "Moving beyond the status quo means hard work to get it right. It means admitting our mistakes. To do that we need a diversity of storytellers and their stories to show the complex lives kids are living now."
A Kim's Convenience fan, Upjohn says what she loves about the show is the heart-warming view into the lives of a Korean Canadian family in Toronto, which also showcases the human interactions and conflicts between characters.
"It is both specific and universal and its humour works so well because we can recognize ourselves."
Upjohn says the convenience store is the focal point for the community.
"I think that is something we all crave: a place we can go where someone knows our name and where we learn theirs: a place to connect."
Kim's cast will miss the show, too
Not only fans are heartbroken about their favourite show shutting up shop; Kim's cast say they are deeply saddened, too.
Sugith Varughese, who played Mr. Mehta, says: "When the show ended, I told Paul (Sun-Hyung Lee, the show's Mr. Kim) that it was so great that we both got to play our dads. I will miss being him so much."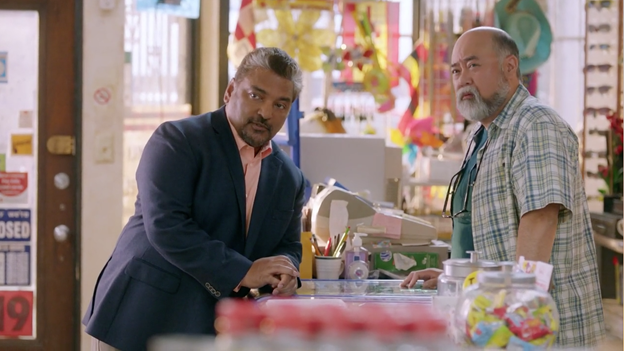 Commenting on diversity in TV, Varughese says his work in the early 1980s presented diverse characters front and center.
Although his 1983 TV movie Best of Both Worlds was a pretty big success at the time, the public and the press didn't really celebrate it "until I would say the show Little Mosque on the Prairie came on in the mid-2000s," Varughese says. "Finally, brown characters were being noticed. So, Kim's Convenience for me is the biggest success of that tradition, which most people forget we even have."
Varughese says the boundaries of diverse storytelling have been pushed on Canadian TV for a long time but he thinks Kim's Convenience has been the most celebrated show to do that.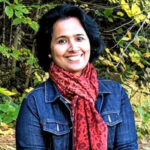 Minu Mathew is a writer and communication consultant who has worked closely with brands like Philips, 3M and Microsoft. She has a book of poems titled 'In the Garden of Rain' published on Amazon. Minu has lived in India, Sweden, US and UK. She currently lives in Toronto, Canada with her husband and two children.