A travelling exhibition which highlights the experiences of immigrants to Canada officially launched in Nanaimo, British Columbia, this week.
Canada: Day 1 is a Canadian Museum of Immigration at Pier 21's legacy project to commemorate Canada's 150th anniversary in 2017. The exhibit explores immigrant experiences from Confederation to present day.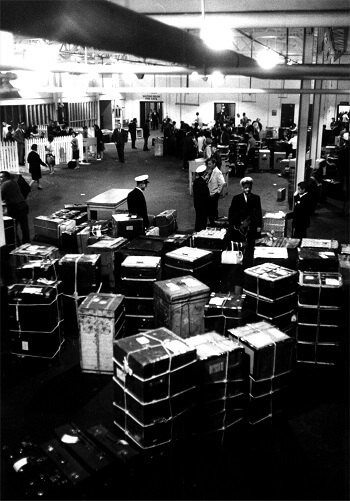 "We are very excited to have our first travelling exhibition cross Canada with this beautiful and engaging exhibition which presents the Museum's collection of stories in innovative and thought-provoking ways," says Dan Conlin, curator at Pier 21. The exhibition, currently showing at the Nanaimo Museum, in partnership with the Central Vancouver Island Multicultural Society, offers a combination of historical objects and reproductions; oral history accounts and original artwork.
Examples include war bride documents, an oral history from a descendant of Black Prairie pioneers in Alberta, and artwork by Lin Xu entitled Holder of Dreams, a used suitcase filled with ceramic pillows, each printed with words conveying feelings and emotions in different languages. Curators are hoping the exhibition will allow the Canadian Museum of Immigration at Pier 21 to reach a greater audience and express the Museum's national mandate, as well as build relationships with community groups, individuals, and museums across Canada, says Cailin MacDonald, communications manager at the museum. "Creating this exhibition also helps build and diversify our collections as we seek new stories and oral histories about people's immigration experience," she explains. "That first day of physical arrival to Canada is a symbolic, personal and official milestone in the process of becoming Canadian." Dates & locations for the exhibition include:
Nanaimo Museum, British Columbia June 2 – September 1, 2014
Markham Museum, Ontario January 16 – June 10, 2015
The exhibition will travel for a total of five years and so far includes shows in Saskatoon, Moose Jaw, Red Deer, Edmonton and Gatineau.
To find out more, check out

Pier 21's website