The global inequality in access to COVID-19 vaccines not only "renders Black and brown bodies expendable in the face of corporate interests" but also risks derailing global efforts to end the pandemic, experts warned at a recent Oxfam webinar.
The Solutions to Ending Vaccine Inequality webinar, which focused on the current debate on lifting patent restrictions on COVID-19 vaccines, took place on May 6, only one day after the U.S. administration supported calls for more sharing of the technology behind the vaccines.
Disparity in distribution of COVID-19 vaccines
Of the over one billion vaccine doses administered so far, low-income countries have received less than one per cent, said Siham Rayale, women's rights policy specialist with Oxfam Canada. This is even though low- and middle-income countries make up 70 per cent of the world's population.
"That vaccine ecosystem that we're all a part of is broken," Rayale said.
As a member of the People's Vaccine Alliance, Oxfam is pushing governments for equitable access to COVID vaccines.
The present "imbalance has rendered black and brown bodies expendable in the face of corporate interests," said Fatimah Kelleher, senior policy specialist on women's economic rights at ActionAid UK.
One of the reasons behind the current vaccine inequality is stockpiling by wealthier countries.
"One report indicated that the world's richest countries already monopolized over half of current and projected doses," Kelleher said, "and calculations from that indicated that the excess of those doses would have been enough to vaccinate the entire adult population in Africa."
The second is the high cost of production. According to Kelleher, this can only be reduced "if those who currently have knowledge on approved vaccines are willing to share that knowledge in order to scale availability. But they're not willing to share at the moment."
Archana Rampure, national director of research, job evaluation, and health and safety at the Canadian Union of Public Employees, pointed out that the roots of this crisis go much further back. "The world has been held hostage by big pharmaceutical companies who have intellectual property rights that are protected by the World Trade Organization," she said.
Current initiatives to reduce vaccine inequity
In October 2020, India and South Africa proposed a temporary waiver on World Trade Organization rules around copyright of patents for industrial designs and the protection of undisclosed information — requirements drafted with the help of pharmaceutical companies.
"Critically, this would allow vaccines to be produced at a more affordable price," Kelleher said, "removing the stranglehold the dominant companies currently have on vaccine pricing and medicinal product pricing."
The U.S. recently stated a willingness to engage in text-based negotiations on a waiver of intellectual property protections on the vaccines, but it is unclear whether this will include a waiver on the associated technologies required to produce them, such as equipment for cold storage and knowledge around manufacturing and testing.
In Kelleher's view, clear technology transfer will be needed, requiring extensive collaboration. "Based on what we've seen so far," she said, "the will is not there."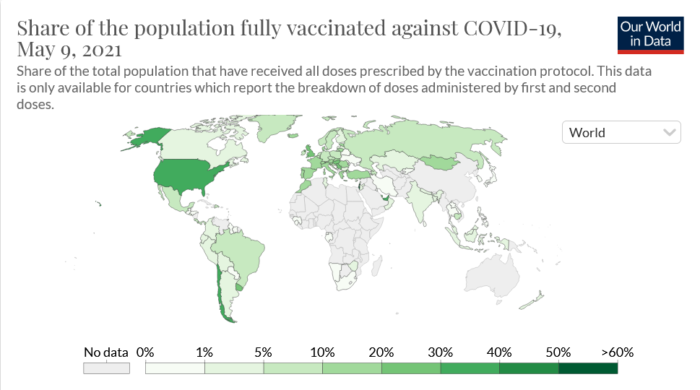 One argument against the waiver is the existence of current global initiatives aimed at closing the gap in vaccine access: Access to COVID-19 Tools (ACT) Accelerator, the COVID-19 Technology Access Pool (C-TAP), and the vaccines pillar, COVAX. Yet these initiatives alone are inadequate.
Although the purpose of C-TAP is to facilitate knowledge sharing, pharmaceutical companies have not shown signs of collaboration.
COVAX lacks the funding to meet its targets and is further constrained by the limited capacity of current vaccine manufacturers. The facility is also dependent on supplies from India, where exports have been halted. At this rate, Africa would only be adequately supplied with vaccines by the end of 2023.
"This whole issue of needing to bring it back as close to the local level as possible is absolutely critical," Kelleher said, "and there really aren't any decent arguments against this."
Canada's responsibility in vaccine equity
Rampure noted that the AstraZeneca vaccine Prime Minister Justin Trudeau received likely came from India. Yet Trudeau withdrew 1.9 million doses of this vaccine from the COVAX fund, specifically designed to assist developing countries. Governments must be held to account to ensure they walk their talk.
To date, Canada has not taken a clear stance on the waiver. Oxfam has petitioned Trudeau on the issue and encourages Canadians to sign, as well as lobby the minister of international development, the trade minister and their local MPs. Similar calls for action come from around the world.
"Vaccine charity is not a substitute for patent justice," Rampure said. "What we need to do is create a model of world cooperation, where this doesn't have to be fought, and it doesn't have to be fought on the bodies … of Black and brown children and women, but also men, in nations of the Global South."
Vaccines developed through public funds
Opponents of the waiver argue that pharmaceutical companies need to protect their patents, which will also motivate them to create new technologies. However, Rampure highlighted their long-standing attempts to extract the most financial gain from the public rather than invest in developing life-saving medications. For example, Pfizer's biggest pre-vaccine profit generator was Viagra.
Furthermore, these companies did not develop the vaccines from scratch, but put together extensive basic research funded by public institutions over the last few decades and tested it against COVID-19.
Solutions for sustainable COVID-19 relief
Rampure debunked the racist idea that that the Global South lacks the know-how to produce vaccines. The fact that India was providing 60 per cent of the world's vaccines for other diseases prior to COVID-19 is a prime example.
Yet the two major vaccine production institutes in India are private corporations, so production capacity needs to be expanded.
On top of structural changes must come a shift in mindset from wealthier nations. Rampure said, "We need to get to a point where we understand that more for me does not have to mean less for you."
There is also an economic case to eliminate vaccine inequality.
"There's no virus that respects the national boundary," Rampure said. "Diseases become pandemics precisely because in the kind of globalized world we live in now, there are no ways to protect just within our nation states."
If a universally accessible solution is not found, we will continue to experience waves of COVID-19 producing different variants, some of which will likely become vaccine resistant.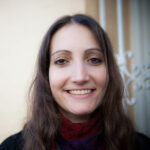 Daniela Cohen is a freelance journalist and writer of South African origin currently based in Vancouver, B.C. Her work has been published in the Canadian Immigrant, The/La Source Newspaper, the African blog, ZEKE magazine, eJewish Philanthropy, and Living Hyphen. Daniela's particular areas of interest are migration, justice, equity, diversity and inclusion. She is also the co-founder of Identity Pages, a youth writing mentorship program.