Christopher Nkambwe, LGBTQ2S+ activist and refugee, has won the $1000 LGBTQ2S+ January Marie Lapuz Youth Leadership Award.
The award was created by Sher Vancouver, a non-profit society for LGBTQ+ South Asians in Metro-Vancouver, B.C. to recognize young leaders who are advocates for the LGBTQ2S+ community. Sponsored by DIVERSEcity Community Resources Society, there were applicants from across Canada and beyond.
Nkambwe's journey to asylum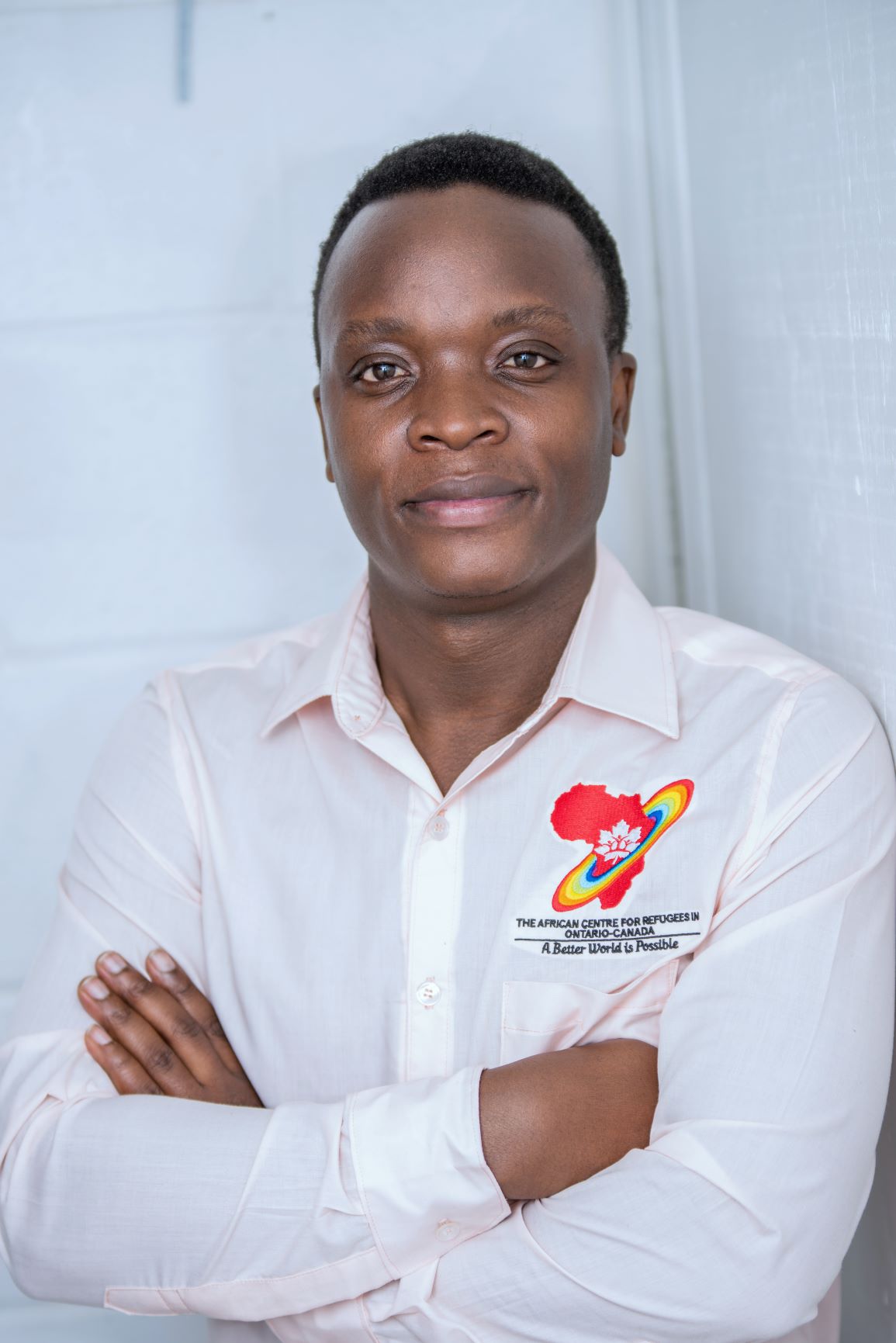 Nkambwe sought asylum in Canada in 2019 for protection against persecution based on sexuality. 
In Uganda, she was known for her activism and community work for gender equality. Through her work, she was one of the main organizers for the 2018 Women's March in Uganda and organized sexual health outreach events. 
"I am an activist and human rights defender who came from Uganda to Canada to attend the Women Deliver conference in June 2019. I was not able to return home because of fear for persecution due to my sexuality and gender identity and I started my journey as a refugee in Toronto," said Nkambwe in the press release. 
Uganda outlawed homosexuality in 2014 and calls for first-time offenders to be sentenced to 14 years in jail.
Founding her own non-profit
Just four months after arriving in Canada herself, she founded the African Centre for Refugees in Ontario, an organization to support LGBTQ2S+ refugees from African countries. 
Her service has managed to reach over 300 community members, helping them navigate and secure refugee claims, employment and housing in Canada.
"I am so impressed with the quality of Christopher's application and the leadership demonstrated in the LGBTQ2S+ community by all the applicants. The future is looking bright with leaders like this supporting, protecting and defending all of us," says Alex Sangha, Sher Vancouver Founder and Award Coordinator.
In September 2020, Nkambwe was also selected as a member of the Ontario Council of Agencies Serving Immigrants' advisory committee that supports the settlement sector to more effectively serve LGBTQ2S+ newcomers. In November, Nkambwe's work also earned her a $10,000 grant award from the Community One Foundation which celebrates unsung heroes for their contribution in the Canadian LGBTQ2S+ community.
The first runner up was Mohammad Al Akel of Toronto, an advocate for LGBTQIA+ rights, human rights and climate justice, won $600. The second runner up, with a prize of $400, was tied, with two winners: Tai August of Kelowna, BC, and Sonali (Alyy) Patel of Oakville, Ontario. 
"The amazing work Christopher and the other winners are doing to improve the lives of LGBTQ2S+ and BIPOC people, even during this global pandemic, is truly inspiring," says Upkar Singh Tatlay, Vice President, Board of Directors, DIVERSEcity Community Resources Society.
"As a member of the awards jury, reading about their resilience, passion and dedication underscored the importance of shining a light on their stories through awards like these."