Frustration and confusion: that was the sense that came out of a gathering of 30 members of the Iranian Canadian Congress (ICC) when they met in Toronto to discuss politics, on October 13, with just days left till the federal election.
The majority opinion appeared to be in favour of stopping the Conservatives from gaining power, rooted in the days of the federal government led by Prime Minister Stephen Harper who shut down the Iranian embassy in Ottawa over claims the country supports terrorism. However, there were a few who preferred the Conservatives over the Liberals given their promise to reduce taxes, and – somewhat surprisingly – their immigration platform.
Party sympathy also depends on the personal understanding of and relationships to specific candidates. For example, former Liberal MP Reza Moridi supports the Richmond Hill Conservative candidate Costas Menegakis against Liberal candidate Majid Jowhari.
Relations with Iran are centre-stage
The gathered ICC members discussed at length party positions on maintaining relations with Iran. These members, however, divided into two camps: one who supported the NDP, and another that supported a strategic vote for Liberals. Here, there was little support for the Conservatives.
Pouyan Tabasinejad stated that re-opening embassies could help Iranian-Canadians, referring to Professor Homa Hoodfar who was arrested in Iran and spent 112 days in prison. Tabasinejad said that the Liberals came to power promising the Iranian-Canadian community about re-establishing relations with Iran. He argued that another vote for the Liberals means four more years of uncertainty.
Sholeh Khalili, Chair of the Culture Department of ICC, made a similar argument. However, she supported the Liberals to stop the Conservatives winning power in Ottawa.
Some of the participants, like Younes Zangiabadi, had mixed opinions. Analyzing each party's winning prospects, Zangiabadi noted that the best possibility for Iranians is a minority government of Liberals with the support of the NDP. He was worried that a Conservative government would make things worse, for instance by putting more sanctions on Iran.
Broken Liberal promises
One of the NDP supporters also commented on broken promises of Liberal MPs. She pointed to the 2015 election in which the Liberals promised to reopen the embassy and improve affordability for seniors' housing.
One participant argued that when Liberals with a major government could not do what they promised, how can the Iranian community believe them in a minority-government situation. He was strongly against strategic voting in this election, insisting on accountability.
"We have the right to choose our representative and also the right to ask him or her for commitment to their words," he said.
Bijan Ahmadi, former president of ICC, criticized the Liberal Party for three reasons: failing to deliver on electoral reform, SNC-Lavalin corruption, and foreign affairs in general. He believed that the Liberals under Prime Minister Justin Trudeau put their own interests ahead of Canada's when it came to confronting issues with Iran, Saudi Arabia, China and other countries.
Ahmadi also remembered that the Conservative government passed Bill C-24 bill (allowing the government to revoke Canadian citizenship from dual citizens who are convicted of terrorism, high treason and several other serious offences). He then addressed the extreme situation of possible war against Iran.
"What would be better for us?" he asked. "Which party will be the supporter of such a war?"
A community divided
It seems after forty years of the first wave of immigration of Iranians to Canada, the community cannot come up with a united point of view in relation to the electoral decision. This may be rooted in the nature of the Iranian government and the diversity of Iranian immigrants in Canada.
After many years in Canada, some first-generation immigrants from Iran are worried about their families back home, suffering from the effect of sanctions and economic difficulties along with human rights issues. This group tries to vote for a party committed to peace and diplomatic solutions. On the other hand, many Iranians who oppose the Iranian government, choose a strict policy against Iran.
16,000 Iranians across the country signed a formal ICC petition to re-establish diplomatic relations with Iran. The petition of a Conservative MP Peter Kent against this re-opening to Iran got just around 600 signatures. From these numbers, it would seem the majority of the community want the Liberals to take a constructive position in relation to Iran.
Open questions to and from the Iranian community
The community roundtable hosted by ICC on "Who should we vote for?" did not seem to come up with a single answer. Their opinions are shaped not just by their perceptions of Iran's regime, but also their life experience as immigrants in Canada.
The questions top of mind appeared to be: Is it wise to stop the Conservatives by re-electing Liberal candidates who would not keep their promises? Can new blood in a Canadian government, like the NDP, change the outlook for Iranian-Canadians?
Given that promises are rarely kept, does it really matter? As independent candidate who attended the ICC roundtable, Dr. Birinder Ahluwalia from Willowdale, underlined, no party has offered a written commitment on the future of Iran-Canada relations.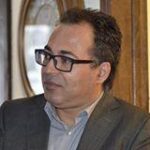 Vahid Tolooei is an independent researcher and a freelancer working as a sociologist and English to Persian translator, Persian copy-editor and writer. Previously, he was a Postdoctoral Fellow in Iranian Studies at the University of Toronto. He serves as an Editorial Assistant for Iran Nameh: A Persian Quarterly of Iranian Studies and Iran Namag: A Quarterly of Iranian Studies. He holds a 2011 Ph.D. in Cultural Sociology from the University of Tehran, where he wrote a dissertation on the history of sociology in Iran. Prior to moving to Toronto, he was a lecturer and researcher at the ACECR and University of Science and Culture in Tehran. Since 2003, He was one of the editors of the Daneshgostar Encyclopedia. He wrote several articles on the sociology of literature, sociology of science, social science methodologies, and the Iranian Constitutional Revolution.