One of Canada's largest universities says it does not support a government-imposed limit on the number of foreign students it is allowed to accept, despite recent comments from Canada's new housing minister that a cap might help alleviate the country's housing crisis.
Director of University Affairs at the University of British Columbia, Matthew Ramsey, said that the university has been clear with Immigration, Refugee and Citizenship Canada in the past that it does not endorse a cap on international students.
The university commented Tuesday after Housing and Infrastructure minister Sean Fraser said that the federal government is considering a limit to temporary resident programs such as study permits.
When asked by reporters at a three-day cabinet retreat in Prince Edward Island if capping the number of international students allowed into Canada could alleviate the housing affordability crisis, Fraser, who was previously Canada's immigration minister, said it was an option to consider.
"We should start by partnering with institutions to… reduce the pressure on the communities that they're operating in," Fraser said on Monday. "But that's a conversation too premature to arrive at a decision on."
Answering questions about how an international student cap would affect the university's budget, enrollment and recruitment of foreign students, Ramsey told New Canadian Media that UBC does not speculate on possible immigration policy.
However, Damanpreet Singh, the international student representative for Canada's national student union, the Canadian Federation of Students, said Fraser's idea is nothing more than a "band-aid" solution.
"International students are being blamed for housing," said Singh, a University of Cape Breton graduate, in a phone interview with New Canadian Media.
Singh says international students face increased housing pressures, and are not responsible for them.
"Government officials need to improve their strategies," Singh said. "[A cap] will not eliminate inflation, luxury housing, gentrification, housing scams, and many other factors that affect Canadians and non-Canadians who are trying to find a home."
Monday's comments by Fraser are in contrast with earlier statements after the federal cabinet shuffle in July when he said that closing doors on newcomers was not a solution to fix housing affordability in a market pushing low-to-mid income earners and first-time buyers to the brink.
"I would urge caution to anyone who believes the answer to our housing challenges is to close the door on newcomers," Fraser said.
Further Reading:
On Tuesday, Conservative Opposition leader Pierre Poilievre commented on Fraser's statements on social media, tweeting that the outgoing immigration minister, "blames international students for housing costs."
Last year, Canada reported that international students contributed $22.3 billion to the country's economy and the country has relied on immigration to fill various labour-sector jobs.
More than half of all newcomers to Canada immigrated under the economic pathways program – according to the 2021 census profile. But a 2023 national housing report points in part to international students as a contributing factor to housing pressures in the country.
"There is no single cause for the spike in rents in Canada," A Multi-Sector Approach to Ending Canada's Rental Housing Crisis said. "Still, one contributing factor is the population of renters growing faster than that of purpose-built rental properties."
The report continues to say that Canada's growth is due, in part, "to an increase in the number of international students."
However, one of the report's research authors, The Canadian Alliance to End Homelessness (CAEH), told NCM via email that "the National Housing Accord does not recommend any caps on international students."
The CAEH advocates for immigration systems that are more inclusive of skilled trades workers, offers more open work permit options and greater pathways to Permanent Residency, as well as better protection for migrants at risk of exploitation, it explained.
The housing strategy lists 10 recommendations including multi-sector coordination to increase residency for students at colleges and universities, targeting investors who convert family-friendly housing into student rentals, and financing solutions to ease affordability and availability.
"The report acknowledges that communities with high numbers of international students are facing additional housing challenges due to significant demand," the CAEH said.
Latest numbers of international students in Canada
According to the latest information from Canadian Citizenship and Immigration on the numbers of international students, 317,100 arrived in Canada in 2021, a 390 per cent increase from COVID-19 lockdowns, and a 30 per cent increase from 2020.
More than half a million study permits were submitted in the same year under Fraser's leadership at the IRCC, according to a report by CIMM in March 2022.
Meanwhile, the latest data from Statistics Canada says a total of 373, 900 international students attended a Canadian university or college for the 2020/2021 year. Average tuition fees for this school year for an international undergraduate is $36,123, the most expensive for any student attending a Canadian college or university.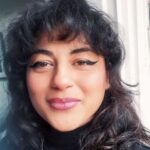 Keitlyn (they/them) is a multi-media journalist residing in Scarborough, Ont. They are interested in long-form journalism that highlights the visibility of BIPOC expression. True to millennial form, they are a small business owner, carpenter and freelance photographer. They were interested in NCM as it understands the "big picture." Journalists are dedicated to truth and democracy. Our communities have not always had access to these privileges. NCM is filling in a large gap that North American media has long neglected.