Canada may need to devise robust strategies to meet the 2020 target of 341,000 new permanent residents, considering sharp declines in immigration caused by the COVID-19-related travel restrictions. Experts worry that the gap may make it harder for Canadian economy to recover from the pandemic. But even with vastly reduced numbers of newcomers, older generations of Canadians remain more reserved towards immigration.
Immigration to Canada across all categories fell by 64 per cent in Q2 2020, as compared to Q2 2019, according to the most recent government data. 
In April and May alone, the number of new permanent residents sank to 15,000 from 60,000 in the same period last year. When presented with these numbers, young Canadians, between the ages of 18 and 34, were mostly positive about immigration and saw it as vital for long-term economic recovery, whereas older cohorts, over the age of 45, were "far more concerned about immigrants coming to Canada," according to a survey conducted by Leger Marketing in partnership with the Association for Canadian Studies.
Younger Canadians more accepting of immigration
John Shields, a professor of Politics and Public Administration at Ryerson University, sees a high level of comfort among the youth with having peers with immigrant backgrounds.
"For younger people, multiculturalism is now just part of the Canadian experience. It is accepted as normal, and diversity, as positive – especially within the urban context," Shields said.
Despite this growing awareness of multiculturalism, the survey indicated that Quebec is less accepting of immigrants than the rest of Canada.
Shields thinks it is because Quebecers are very protective of the idea of Quebec culture and language, but not to the point of shutting down immigration completely. Rather, they want it managed at lower levels than the rest of Canada.
In the Leger survey, 37 per cent of Quebecers said immigration had a positive effect on Canada, and only 31 per cent saw a positive effect on their city or town. The respective numbers for the rest of Canada were 48 per cent and 43 per cent.
"We do have a public that is broadly supportive of immigration, [even] as we have seen polarisation around this issue, and especially in the U.S. But the warmth of welcome remains strong in Canada," Shields commented.
While overall immigration fell by 64 per cent in the second quarter of 2020, family sponsorship and refugee intake suffered even deeper declines.
Shields supports the need for family reunification and contends that sponsored family members are also an important component of the labour market.
"I think it is important to remember that all the immigrants, whether they come as refugees or family class, or economic immigrants, all of them are economic immigrants," he adds.
The declines in the target numbers for caregivers, foreign trained skilled workers and provincial nominee programs trigger some warnings of a domino effect that could impact next year's target numbers.
Stein Monteiro, Research Fellow at the Canada Excellence Research Chair in Migration and Integration program, Ryerson University, believes that it is people's inability to travel due to pandemic rather than polarisation of opinions on immigration that is behind the falling numbers. But at the same time, he points to a 27 per cent spike in Canadian Experience Class, where people are applying for permanent residency from within Canada.
"Immigration branch of the government is taking a different strategic role in trying to keep people who are already here rather than bringing in new people," Monteiro says.
International students are better placed in Canadian job market 
International students lead in the category of applying for permanent residency from within Canada and contribute $6 billion through tuition alone every year. In the 2017-18 academic year, 296,469 international students were enrolled in Canadian public colleges and universities, many of them from China and India.
The second quarter of the year is usually the busiest period for international students, but this year, only about 10 percent of the regular volume was processed compared to the same period last year, the Royal Bank of Canada (RBC) noted in a report from August 20. The drop was described as "acute and not something that can be made up easily in years to come."
Alex Silva arrived from Brazil with his wife in 2019. He studied Product Management at Sheridan College, which was followed by a co-op placement that eventually landed him a job in procurement. His permanent residency is now in process.
Silva opted for Canada over Australia because he has family here, and the combination of education and work experience being offered was attractive to him. "My combo of points along with back-home experience and age allowed me to apply for express entry," he adds.  
Earlier, he experienced difficulty in doing a part-time job along with studies. His wife also struggled to find a job. Along with financial stress, another challenging part was to find residence.
"It's expensive and they [landlords] ask for credit history, which we didn't have," says Silva.
Canada has never been a top destination for international students. But Monteiro sees the pandemic as an opportunity for Canada to build a reputation as a country that offers support services to international students.
Monteiro highlights that during the pandemic food bank services were most availed by international students, (although numbers are much higher in Britain and the U.S. than in Canada). He thinks that taking care of international students should be showcased by Universities Canada to keep up the enrollment numbers.
Experts stress need to identify skills gaps 
While the International Monetary Fund is expecting a 3 per cent drop in global economic growth this year, the Canadian economy is also taking the brunt of the pandemic.
According to a May report by RBC, Canada needs a growing labour force more than ever not only to support a COVID-stricken economy but also to offset the fiscal challenge posed by an aging population.
Canada entered the pandemic with a federal debt-to-GDP ratio at 31 per cent and with "limited fiscal wiggle room to maintain it," RBC wrote. By the time the report was issued, the cost of pandemic had already reached $160 billion, and March permanent resident additions were reported at 30 per cent below last year's level.
Shields points out that to keep the economy on a steady path, Canadian immigration system should be sensitive to what he calls central-class workers, as opposed to low-skilled or highly educated immigrants. He also recommends placing more focus on permanent residents rather than on temporary workers. 
"We should take in fewer temporary workers, doing the trade-off there, …  to maintain the levels of permanent residency," since permanent residents are the ones who will benefit the country on a longer-term basis," Shields says.
In Ontario, the overall annual drop in the intended occupations for immigrants in Q2 measured 61 per cent. The deepest declines were recorded in fields like transportation and customer services.
Monteiro, in turn, stresses the need for high-skilled workers. 
"Now, given the shift … to using new technology, I think we need highly skilled workers to enable that shift in our industries," he says.
If travel restrictions continue, RBC expects 170,000 fewer permanent residents entering the country in 2020, as the bank wrote in its May report.
To achieve the 2020-2022 target of one million permanent residents, Monteiro said there should be more programs to encourage immigrants in provinces other than Ontario, Quebec and BC.
"Provinces like Newfoundland and Labrador, New Brunswick, Saskatchewan have been hit really hard" in terms of attracting immigrant workforce, he adds. "This created very lucrative employment opportunities for new immigrants."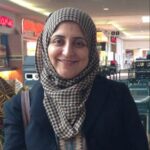 Tazeen is based in Mississauga and is a reporter with the New Canadian Media. Back in Pakistan where she comes from, she was a senior producer and editorial head in reputable news channels. She holds a master's degree in Media and Communication and a certificate in TV program production from Radio Netherlands Training Center. She is also the recipient of NCM's Top Story of 2022 award for her story a "A victim of torture, blogger continues fight for human rights in Pakistan"