With the federal election now over, perhaps the first and most important issue facing Global Affairs is how to manage relations with China. How can Canada respond to the detention of Michael Kovrig and Michael Spavor and death sentences for other Canadians, and retaliatory restrictions on Canadian agriculture exports, while looking after its interests in the Indo-Pacific?
To answer these questions, a new Macdonald-Laurier Institute commentary by Margaret McCuaig-Johnston, titled Dealing with the New China: How Canada can reset its relations with Beijing, argues for a new strategy that stands up for Canada's national integrity.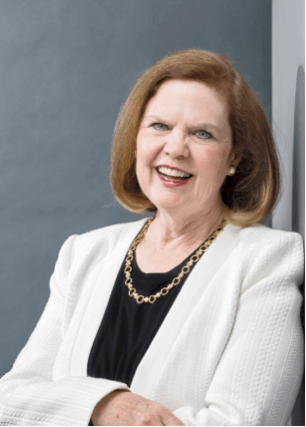 "As a friend of the Middle Kingdom for decades, it is my view that China's own actions call for a reassessment and reset of our China policy – and the transition period is the key time to shape that review," explains McCuaig-Johnston.
As the government weighs its options, McCuaig-Johnston argues that it ought to guide its thinking with four key objectives in mind:
Achieve the return to Canada of all four Canadians as soon as possible;
Reverse China's unfair and inappropriate trade actions;
Demonstrate to China that its disproportionate retaliation will create negative consequences for itself; and
Refocus our engagement in Asia.
While the first two objectives are priorities Ottawa seems to have handled well, McCuaig-Johnston suggests that there must be more consistency and clarity regarding Canada's willingness to push back against China and shift our engagement toward like-minded allies in the region. Canada cannot continue to act as though things can return to "business as usual" with Beijing.
"In the context of the tremendous harm already done to four Canadians and to many agricultural businesses," McCuaig-Johnston explains "now is not the time to be drumming up new business and opening new vehicles of collaboration."
While the principal object for Canada ought to be securing the release of the captive Canadians, the commentary recommends taking a more serious view toward China regardless of the outcome of Beijing's hostage diplomacy. McCuaig-Johnston suggests blocking Huawei from participation in 5G (as well as limiting research cooperation with the telecom giant), increasing scrutiny over the import of Chinese agricultural products, and seeking new partners in the Indo-Pacific region to reduce reliance on China.
On this point, Canada actually has plenty of opportunities. By exploring trade, defence, research, and other forms of cooperation with like-minded allies in the region, Canada can reduce the degree to which China is able to exercise influence. McCuaig-Johnston argues that there must be a comprehensive new Indo-Pacific strategy – one that includes renewed support for Taiwan. Such a move would be both in our national interest and would send a clear message to Beijing.
According to McCuaig-Johnston, "Canada will need to work with it in some areas and insulate itself from China's behaviours in others. This should be undertaken in the context of the overall Indo-Pacific Strategy, taking account of China's relations with other countries in the region."
If China persists in its coercion campaign against Canada, McCuaig-Johnston suggests that a variety of additional actions should be considered, including:
Imposing Magnitsky sanctions against Chinese officials for the detention of Michael Kovrig;
Increasing the cost of, or prohibiting outright, the sale of Canadian real estate for buyers from China;
Returning China's athletes who are training for the Winter Olympics to be held in China in 2022;
Sending home China's pandas three-and-a-half years early;
Refusing to plan events marking the 50th anniversary of Canada's recognition of China in 2020;
Reviewing whether to withdraw from the Asian Infrastructure Investment Bank; and
Introducing legislation similar to Australia's Foreign Influence Transparency Act.
Ultimately, engagement with China cannot be avoided. But as the commentary explains, Beijing's own actions call for a serious reassessment of Canada's strategy toward China and the region at large.
"We are seeing a new era in China's international role. We must recognize it clearly and act to protect Canadian citizens and Canadian businesses," writes McCuaig-Johnston. "We will indeed be treated by China as a small power if we are not prepared to stand forthrightly for our national integrity and independent decision-making, and defend our fellow Canadian citizens."
To learn more about how the new government should reshape its strategy toward China, read the full commentary paper here.
Margaret McCuaig-Johnston is Senior Fellow in the Institute for Science, Society and Policy at the University of Ottawa, where she has been lecturing and writing on China's innovation policies since 2013. In addition, she is a Senior Fellow at the China Institute of the University of Alberta where she has published research on China's innovation system and Canada-China S&T relations. Over a 37-year career in the public service, Margaret held senior management positions in the governments of Canada and Ontario.