In her 17 years in Canada, Aisha Noaman, a Muslim woman from Pakistan, has faced racist barriers of varied shapes and sizes, including Canada's failure to recognize her foreign certification as a computer engineer or the Canadian experience requirement.
But none of that has held her down.
Today, with the support of the Coalition of Muslim Women (CMW) of Kitchener-Waterloo, she is the owner of a successful online Islamic bookstore based in Cambridge with more than 300 titles.  
"Through my bookstore, I want to promote literacy, instill the love of reading among young people and create a community around literature," said Noaman, a mother of three and certified project and Human Resources manager.
Noaman was one of the 19 Muslim women who received training early this year at Rising Together: Muslim Women Entrepreneurs, a project hosted by the CMW's program Women Building Women, which received a Racialized and Indigenous Supports for Equity (RISE) grant from the City of Kitchener. 
Muslim women from Pakistan, Syria, Saudi Arabia, Bahrain, India, Sudan, Somalia, and Egypt attended the ten entrepreneur training sessions and showed interest in opening businesses of their own in sectors such as food service, aesthetics, mobile and technology accessories, child care, clothing design, recreational clothing, and Islamic books among other areas of interest.
Mehreen Shahid, director of funds development and communications at CMW, explained that five of the women have already registered their businesses while two others don't require registration as they sell online.
Books Beyond Words is the name of Noaman's online Islamic bookstore, created one year ago. She attended the training sessions early this year to acquire more entrepreneurial skills.
"The course helped me to organize my business because it covered every aspect of business like a business plan, budget, taxes, set goals, and also a networking opportunity," said Noaman in an interview with CambridgeToday.
She and her family have lived in Cambridge for the last five years and she says she has noticed the Muslim community growing in Waterloo region.
"I opened a bookstore in a town where there was a need for Islamic books. It is a great opportunity for me to provide a valuable service to my community."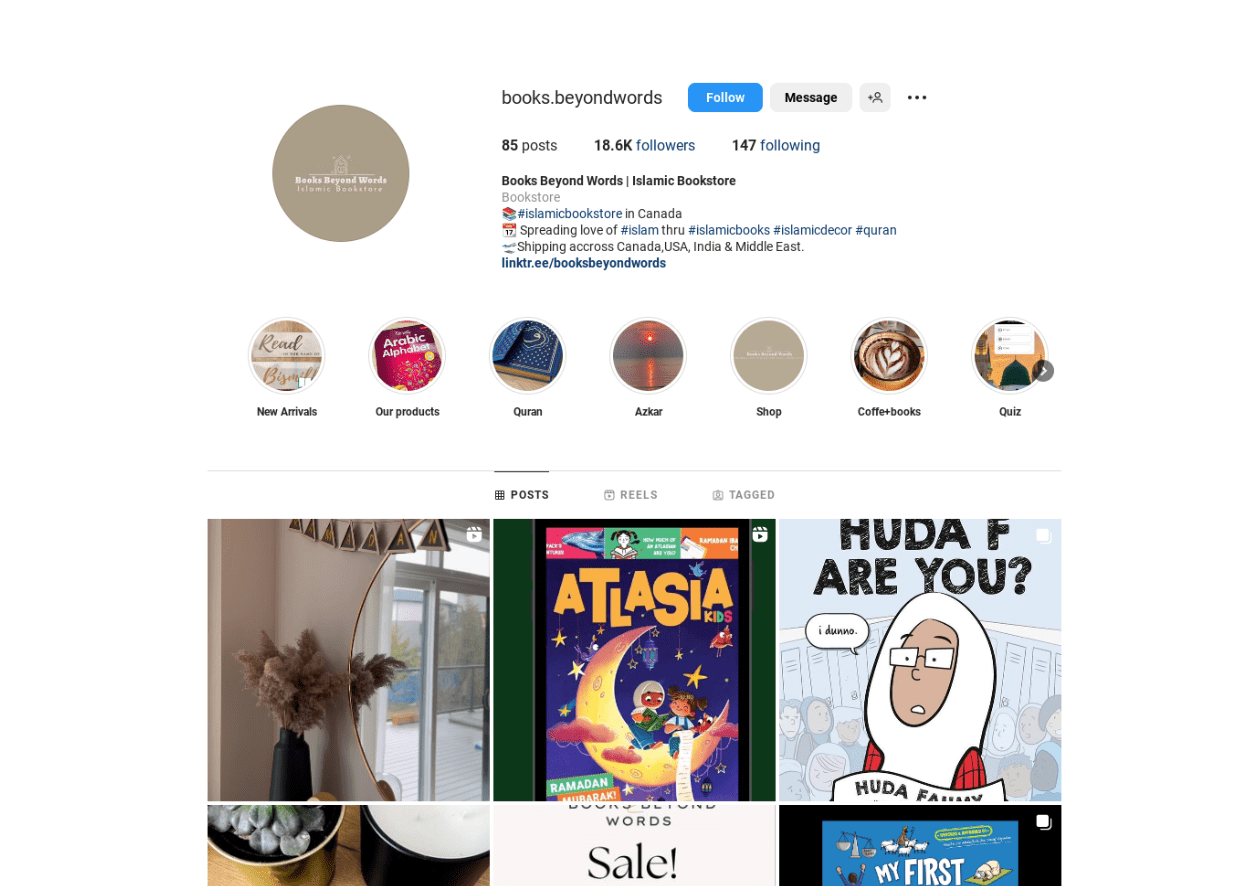 There are other Islamic bookstores in Canada, but she pointed out that hers is the only one in Cambridge or even Waterloo region.
"There was no bookstore where people from my community could buy Islamic books or even the Quran," she said, adding that this Ramadan has been a "peak time" for her business.
"There are so many people coming from Bradford, Stratford, or all around the Region to pick up a book from my store. I also offer curbside pickup as well for local customers. I think I truly understand the needs of my community and I have brilliant ideas to bring in new products."
She imports hard-copy Islamic books from the United Kingdom, India, Turkey, and the United States.  
With great joy, Noaman shared that her bookstore is "on top of Google search" and that she is attracting a growing following on social media.
"Our Instagram page has grown in the last three months from 200 followers to 18,000 and all this has happened organically," said Noaman who participated in the last RIS bazaar at the Metro Toronto Convention Centre.
Beyond the successful experiences that she has had with her new business, she is aware of the challenge posed by large retailers and the flagging interest in reading within the new generation.
"My Islamic bookstore is challenging to compete in the online book market with the large online retailers such as Amazon and many other big retail stores. The other challenge is the decline of reading as leisure amid social media."
To tackle this, Noaman said she is working to find ways to differentiate her bookstore and offer "a unique value" and an "extra touch" to her customers.
Her business' vision is "to cater to the needs of our youth, to provide them with access to books that reflect their experiences and identities." She wants to contribute to the "confidence and sense of pride among young Muslim for them to feel seen and heard." 
Fighting the stereotypes and discrimination
Noaman was one of the speakers at the closing ceremony of the training session held at the Carizon Westmount Center on March 8, on the occasion of International Women's Day, and attended by more than 60 Muslim women.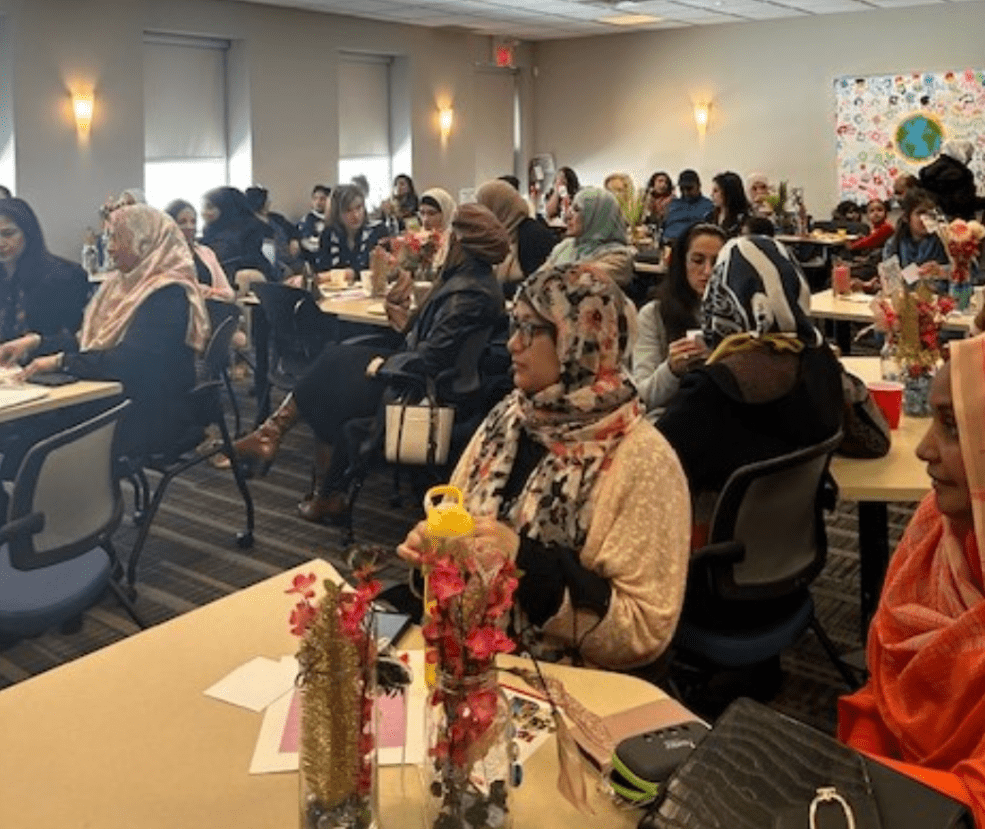 "Imagine a world free of bias, stereotypes, and discrimination. A world that's diverse, equitable, and inclusive," she said on that occasion.
In her 17 years living in Canada, she and her family have experienced racism.
"Two years ago I was with my family at the Bingemans Kitchener Camp and a man yelled to us 'go back to your country.' I was very scared that the man would come by again and harm me or my kids or my husband. We were the only Muslim family there," Noaman recalled.
She added that because she wears a hijab she has received different treatment in public spaces like grocery stores. But, in general, she said she feels "like home" living in Cambridge.
"Five years ago there were very few Muslims but now the community is growing. I see more and more Muslim families moving from Mississauga and Toronto to Cambridge. We feel like home."
Starting her second year as a Muslim woman entrepreneur, Noaman is working hard to minimize the cost of her bookstore, from inventory to sales and accounting.
She is following her dream.
"My dream is to have a physical bookstore and cafe to create a warm atmosphere for people to come and relax, providing an opportunity to share the love of books and create a community around literature."
__________________________
This article was originally published on CambridgeToday.ca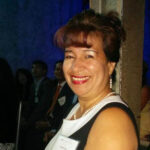 Isabel Inclan has worked as a journalist for more than 20 years, in both Mexico and Canada. She began working as a foreign correspondent in Canada in 1999 for Mexican media. She has been a New Canadian Media contributor since 2018. Her main areas of interest are politics, migration, women, community, and cultural issues. In 2015, Isabel was honoured as one of the "10 most influential Hispanic Canadians." She is a graduate of Masters in Communication and Culture at TMU-York University. She is a member of CAJ and a member of the BEMC´s Advisory Committee.