According to Statistics Canada's latest census data, 1.5 million people reported being Black —  from over 300 different cultural and ethnic origins — the majority of whom were born in Africa (32.6 per cent) or the Caribbean (21 per cent). 
With immigration as the main driver of racialized populations in Canada, 23.7 per cent of Black newcomers migrated to Canada between 2016 to 2021, a federal announcement commemorating Black History Month this year said. 
Black History Month a reminder to "right the record" 
"We need to honour trailblazers who have acted by protesting against segregation, cruelty towards Black people, and fighting for civil rights to make a difference," – Sara Osman, Grade 12 student, East York Collegiate Institute, Toronto
In 2020, the federal government provided a snapshot of how anti-Black racism in Canada's education system affected the socio-economic outcomes of Black Canadians. 
Almost a decade ago, only 1.8 per cent of elementary and high school teachers in Canada were Black, the report from data collected between 2014 and 2016 said.  
Black students were more likely to be shunted into special education and applied programs, limiting pathways to post-secondary education in comparison to their white peers, it added. 
In 2016, 94 per cent of Black youth aged 15 to 25 said that they would like to get a bachelor's degree or higher (compared with 82 per cent of other youth), but only 60 per cent said they expected to achieve this. 
In the same year, Black women were 27 per cent less likely to have completed high school, and 21 per cent less likely to have completed university, compared to white women. Over a quarter of Black immigrant women held a bachelor's degree or higher, compared to 42.8 per cent of non-Black female newcomers. 
Educators and experts say that the way to improve Black success starts at school.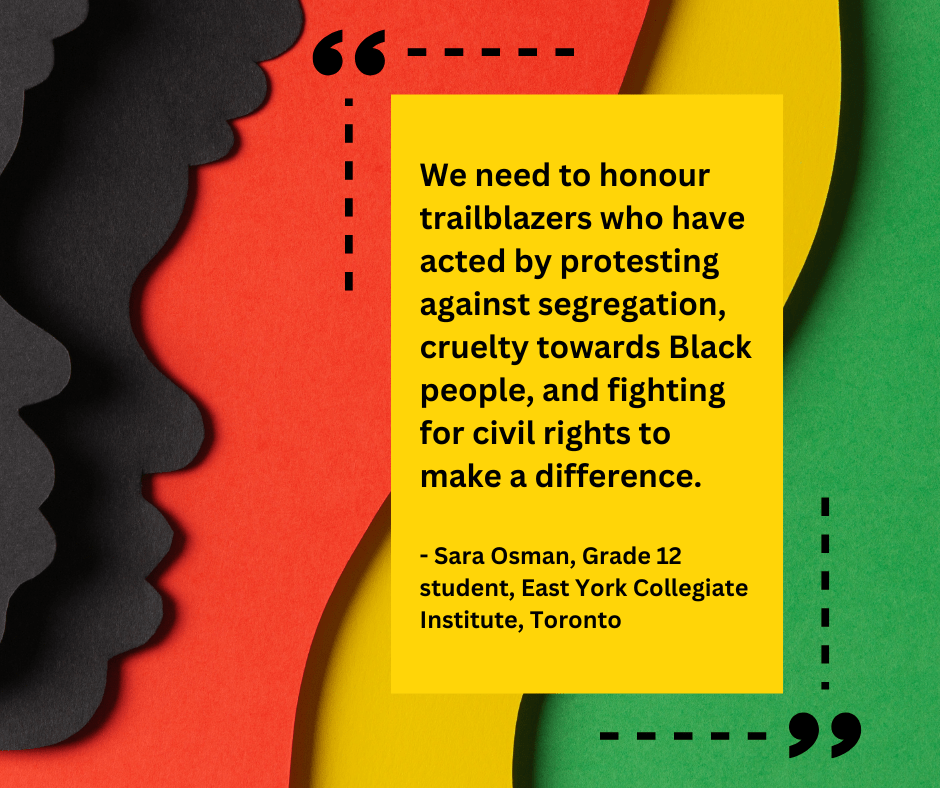 President of the Ontario Black History Society Professor Natasha Henry-Dixon, says there is a lack of decisive inclusion and specific expectations of Black history studies in the K-12 curriculums "that needs to change."  
This includes mandating curriculums that centre Black experiences and celebrate Black joy instead of merely focusing on the pain and suffering faced by the community.
East York Collegiate Institute hybrid teacher/coach Christina Ganev, addresses this gap with a school project that's meant to improve students' research and critical thinking skills.  
Students investigate their family's heritage or immigration history and then present the significance of their findings to the class.
"They can trace the trajectory of events, look at patterns, trends, people who changed history, and they're always amazed that sometimes it's just one person here or there," Ganev said. 
"Sometimes it's a very unexpected group of people working in concert with other allies," the 2020 Governor General's History Award for Excellence in Teaching finalist added. 
"In Canada, Black History month's main theme has always been focused on the pain and suffering Black people went through," Toronto senior high school student Sara Osman said. 
"Their beautiful culture and traditions, experiences and the happiness that is derived from the lives and work of people in the community is largely forgotten." 
The East York Collegiate Institute attendee wants to see more lessons and courses at school that focus on anti-Black racism from the lens of critical race theory. 
"BHM should not be just a month, but a year-long event so people don't forget the meaning and reason behind this occasion," Osman added. 
Teacher's stories and initiatives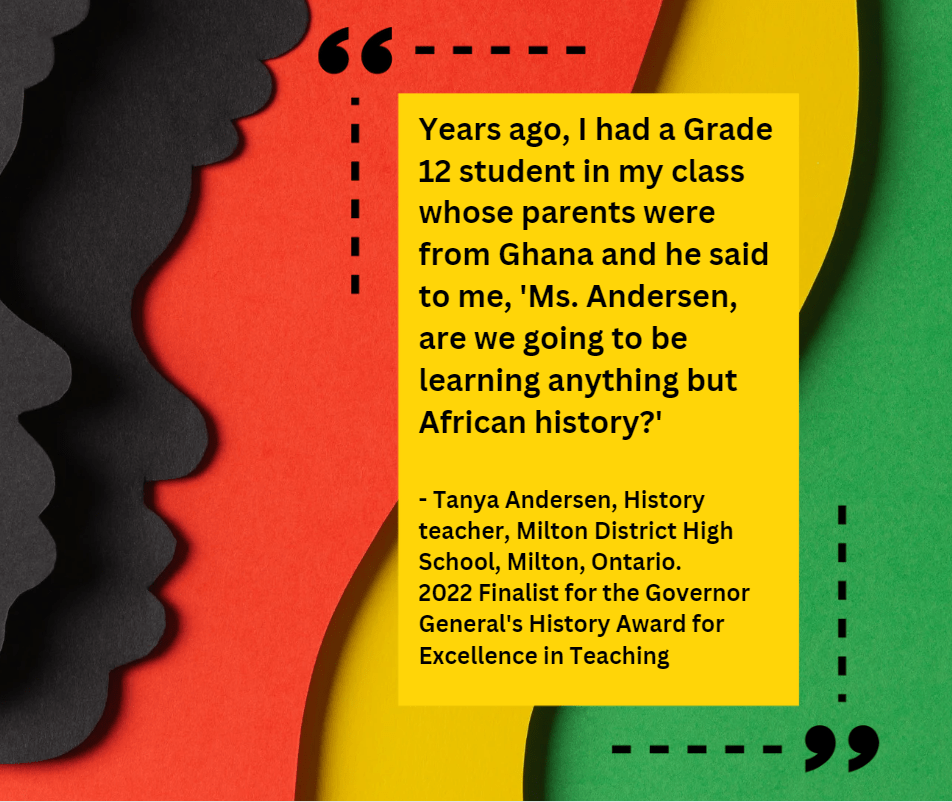 Last November, the Surrey Board of Education in B.C. approved a Black studies course to encourage students to engage with a deeper understanding of the issues that impact racialized communities. 
"We've had such an enthusiastic response from students because they are eager to learn and eager to be represented and celebrated," said Melanie Scheuer, a secondary school educator in Surrey. 
The Social Justice, History, Genocide and Indigenous studies educator at Frank Hurt Secondary says teachers are life-long learners, and has taken up anti-racism and Indigenous ally workshops to help guide her practice. 
"I'm continually engaged with other educators – this is something I am seriously committed to,"  Scheuer said.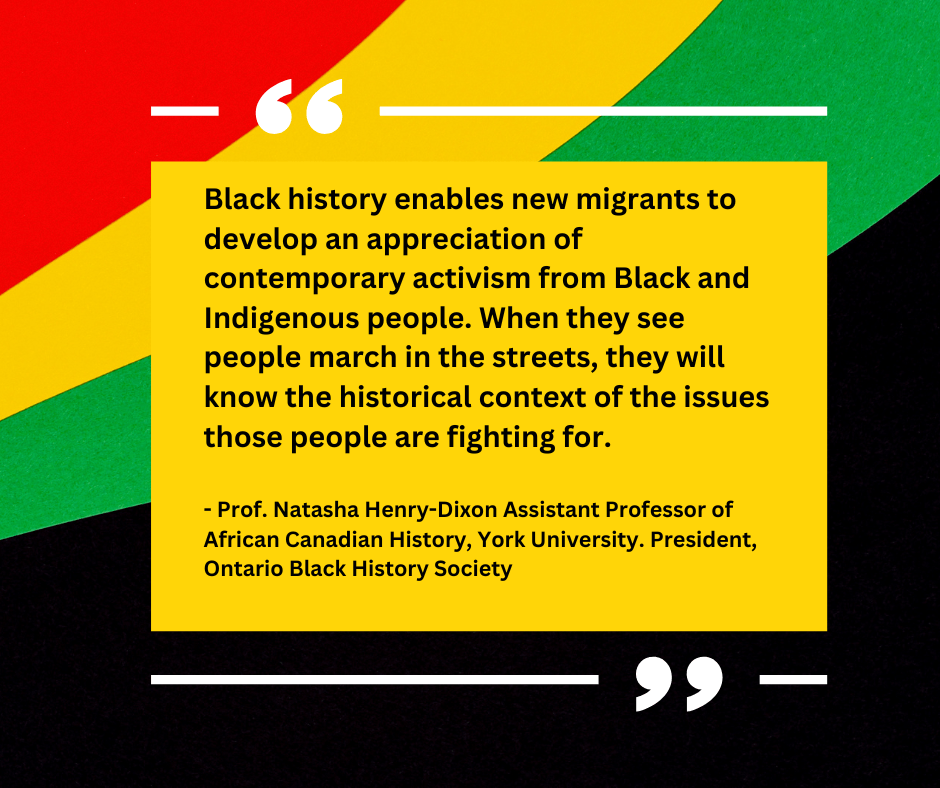 Prof. Henry-Dixon also believes this kind of curriculum is particularly beneficial for new migrants, to contextualize the contemporary activism of Black and Indigenous people in Canada. It helps newcomers appreciate the role and voice they can contribute to continue pushing for social justice, she says. 
"We all benefit when we support other groups agitating for change." 
________________________
Additional data analysis provided by Kaitlyn Smith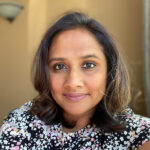 Baisakhi Roy is a writer and journalist based in Oakville. Her work has been published in several Canadian media outlets including The Globe and Mail, Huffington Post Canada, Chatelaine, Broadview and CBC. Her areas of interest and expertise lie in the intersections of immigrant life and culture in Canada. She is an avid Bollywood fan and co-hosts the Hindi language podcast KhabardaarPodcast.com.