Too much of the current debate over Temporary Foreign Workers (TFW's) is happening in a vacuum. These residents of Canada are just one facet of a complex matrix of migrants who come to the country under our now-blurred categories of immigration policy. It is increasingly difficult for ordinary Canadians to distinguish temporary from permanent and — to use bureaucratic parlance — the "cross walk" between these two classes. I will first try and deconstruct this matrix and then point to some lessons learned.

Canadians are generally aware that following public complaints in the food services sector that their employment was eliminated or shifts reduced in favour of temporary foreign workers, the government was forced to admit to significant abuse and impose a moratorium pending a review of the program.
Ironically, the same minister, Jason Kenney, has been the lead: initially as Minister for Citizenship and Immigration, making the program more responsive to business community pressures, and subsequently, as Minister for Employment and Social Development, responsible for addressing the abuses that previous policies generated.
Compare his messaging of a few years ago on critical labour shortages: "There are tens of thousands of employers who tell me that they would go out of business if they couldn't find people to fill those jobs."
"There are tens of thousands of employers who tell me that they would go out of business if they couldn't find people to fill those jobs."
He went on: "Here's the truth. Those who want to shut down this program, essentially the labour unions and those who are in their employ, they have to tell the orchard farmer in the Okanagan that his business will go under because no one will help with the harvest," Kenney said. "The critics of this don't even try to balance their critique with the very real and urgent labour shortages that are being faced by many businesses. They disingenuously dodge this issue by suggesting the employees are being underpaid or exploited."
We now know, given the recent study by the right-leaning C.D. Howe Institute, that the TFW program resulted in an increase in unemployment in Alberta and B.C., that labour market information was imperfect at best, and that the program's incentives encouraged employment of Temporary Foreign Workers at the expense of Canadians.
Struggling to contain this political damage, both with respect to all Canadians as well as the government's Tim Hortons political base, Kenney's tone changed dramatically:
"Let me be clear: the Temporary Foreign Worker program must always and only ever be a last and limited resort for employers who have made every possible effort to hire and train Canadians but can't find them for available jobs."
"Let me be clear: the Temporary Foreign Worker program must always and only ever be a last and limited resort for employers …"
"We are distressed that wage rates have barely kept pace with inflation since the global downturn, which is not indicative of a tight labour market. We are disappointed that Canadian employers invest less than virtually any other developed country in training."
But how do TFWs fit into the government's overall strategy of immigration, integration and citizenship? How do these workers fit into Canada's overall labour market needs compared to immigrants, and what are the links to the more restrictive approach to citizenship?
A brief history
The Temporary Foreign Workers program started in the 1970s, focussed on highly skilled workers. Expansion under a Liberal government to low-skilled workers initially was for seasonal agricultural workers given shortages of Canadians interested in such seasonal (and hard work).
Under the Conservative government, the initial approach was to expand the program in response to business demands, given perceived skills and labour shortages, particularly in Alberta.
In addition to expanding the program to the food service and related industries, the program became more flexible in issuing permits to a wider range of occupations. Some inevitable controversies emerged in the banking and mining sectors, when employers showed preference for foreign workers.
Initially, the government changed a long standing policy that foreign workers would be paid as Canadians, by providing an incentive of 15 per cent lower wages, since eliminated in the 2013 Budget given abuse.
While there will always be needs for Temporary Foreign Workers, given the nature of the labour market, the incentive structure has to be more carefully calibrated so as to favour Canadian workers, not foreign ones.
Blurred lines
Despite current Minister of Citizenship and Immigration Chris Alexander's statement that:
"It's very important to distinguish between the two different broad categories of status that non-Canadian citizens can here: one is temporary resident status and the other is permanent resident status. And what we are saying is that the time that will count towards citizenship is permanent resident status. We don't want those lines to get blurred," he said.
"We want them to have been here for four years as permanent residents — not as temporary residents who can come and go."
But the lines are already blurred. Live-in caregivers can apply for permanent residency (PR) after two years. Under the Canadian Experience Class, Temporary Foreign Workers with skilled work experience, including students, can apply for Permanent Residency after three years in Canada with 12 months or equivalent of work experience.
But the lines are already blurred.
Immigration has also evolved to become more responsive to business demands. Provincial Nominee Programs, based upon job offers from employers, have grown dramatically over the past 10 years. Many Provincial Nominee Program candidates started off as Temporary Foreign Workers.
The shift to a pre-qualified pool of skilled immigrants under the "Express Entry" approach starting in 2015 will further fast-track potential immigrants selected by provinces and employers. The integration of "Express Entry" candidates into the government's Job Bank website may create potential competition between Canadians and immigrants, as employers will be able to compare directly the relative competencies of both.
Harder path to citizenship
Over the past 10 years, the number of Temporary Foreign Workers has grown dramatically. Immigration levels, on the other hand, have remained fixed at between 240,000 to 265,000 new permanent residents, a slight decline in relative terms given Canada's overall population growth.
Given stable immigration levels, one would expect that citizenship would also be stable. However, the number of new citizens ranged between 113,000 and 200,000 (2007-12). The biggest drop occurred in 2012, reflecting under-management, poor implementation of increased knowledge and language requirements, increased anti-fraud measures, and reductions in the service delivery network. Additional funding was provided in Budget 2013 to address a growing backlog, with results to date showing improvement.
But the proposed changes to the Citizenship Act, making citizenship "harder to get and easier to lose," will restrict further the number of new citizens. The tighter knowledge and language requirements made it harder for some communities (i.e., applicants from Afghanistan, Somalia, Cambodia, Burma, Vietnam), and the overall acceptance rate fell (from 95 to between 80-85 percent).
Increased residency requirements, an "intent to reside" provision, ending partial residency credit for refugees, live-in caregivers and foreign students, applying knowledge and language requirements to younger and older applicants, and controversial revocation provisions distinguishing between sole and dual national Canadians, can all be expected to reduce the number of new citizens. The increase in fees, although long overdue given chronic underfunding, will likely have an impact on lower-income applicants.
Learned lessons
Over the past 10 years, permanent immigration levels and citizenship applications have largely remained stable. The only major growth that has occurred is for Temporary Foreign Workers, many at lower skill levels, most of whom do not have a pathway to permanent residency. Moreover, the pathway from permanent resident to citizen has also become harder, and will become even more so, undermining the overall Canadian model of immigration and citizenship.
Over reliance on anecdote and weakness in the evidence base have contributed to a number of these policy changes. Policy change is complex and the effects are only known after a number of years. It took four years before the flaws in the redesign of Temporary Foreign Workers became apparent. It will likely take that long to know whether the new "Express Entry" immigration approach works as intended. The full effect of changes to the Citizenship Act will only be known in about 10 years, given the increased residency and related requirements.
Some initial lessons to be learned:
First, while anecdotes are partial and often biased, evidence is never complete or completely neutral either. But over-reliance on anecdotes ("tens of thousands") is more dangerous to bad policy making than more evidence-based surveys. Ensuring better quality data and analysis is critical, as the example of over-stated labour shortages based upon double counting illustrates
Secondly, the complexity of issues related to Temporary Foreign Workers, immigration and citizenship, the interplay between the various programs, and how people, institutions and companies react, make it hard to predict accurately how these policy changes will work out in practice. Officials can do their best analysis, accepted or not by the political level, but in the end only experience will show whether the original policy objectives were met.
Thirdly, the private sector responds to price and process signals. Giving a discount for Temporary Foreign Workers, expedited working permits, and a more docile workforce contributed to distortions of the labour market and disadvantaged permanent workers. Removal of these should lead to a correction. Recognizing that the private sector will act, as it should, in its interest, means acceptance of the government role to minimize abuse and excess.
Fourthly, there is a need to review the overall model and balance between temporary workers, permanent immigration and citizenship. Do we want to continue to see increases in temporary workers? Should we have more pathways like the Live-in Caregivers program and the Canadian Experience Class? Should we really tighten up citizenship to the extent proposed by the government? And what will be the long-term impact on Canadian society and integration should the balance continue to shift towards more temporary status?
Lastly, and ironically, there is an advantage in having a Minister who was not only long enough in his first portfolio to understand and "own" the issues, but has continued in a related portfolio where he has to deal with some of the consequences of his earlier decisions. No accident that he, rather than Minister Alexander, is the lead on the TFW file.

---
Andrew Griffith is
the author of
Policy Arrogance or Innocent Bias: Resetting Citizenship and Multiculturalism
. He is
the former Director General for Citizenship and Multiculturalism at Citizenship and Immigration Canada (CIC). He has worked at Canadian Heritage, Service Canada, Industry Canada and Privy Council Office, in addition to Foreign Affairs and International Trade Canada, where he had a number of domestic and international assignments.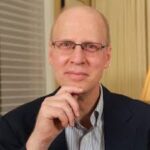 Andrew Griffith is the author of Multiculturalism in Canada: Evidence and Anecdote, Policy Arrogance or Innocent Bias: Resetting Citizenship and Multiculturalism and many other works. He is a former Director-General of Citizenship and Immigration Canada, Citizenship and Multiculturalism branch. He regularly comments on citizenship, multiculturalism and related issues, in this blog and the media.