As spring inches ever closer to summer, several premiers have begun to present plans to ease COVID-19 lockdown restrictions. Discussions about these reopening plans were heated across many ethnic media outlets, a content review conducted by New Canadian Media finds.
From May 1 to 8, NCM conducted an analysis of 56 media reports. Many of these news stories reflected concerns associated with the "new normal" relating to plans to ease the lockdown, strengthen preventive measures at borders and airports, prospects for future rapid testing and introduction of new technologies to track the spread of the virus.
Death of 10 taxi drivers in Toronto
Overall, news that the COVID-19 curve has flattened in Canada was conveyed with cautious optimism. Despite this general trend, certain ethnic media raised concerns as provinces ease some of the COVID-19 lockdown restrictions.
The India Times, for example, published a story on May 4 under the headline: "Canadian provinces begin lifting restrictions, is it time, seriously?" This story reflected concerns with what some could consider a premature strategy to re-open. Italian publication Lo Specchio also expressed some concern about premature action in a story under the headline: "Easing the lockdown? Yes, no, maybe, but with caution."
Similarly, in an article under the headline: "COVID-19: Provinces set to ease restrictions," the Pakistan Times cautioned that reopening is happening following a weekend with thousands more cases identified, hundreds more deaths, and a recall of a made-in-Canada testing kit. This reference was to the announcement by Ottawa-based Spartan Bioscience Inc. that it had voluntarily recalled its rapid test for COVID-19 after Health Canada expressed concern about its effectiveness.
On May 4, the Arabic publication Assaha reported that the portable testing device could be used in many places, including airports and border crossings. A number of ethnic media reported the recall noting that that the product is now restricted to research use only until adequate evidence of clinical performance is provided.
Adding to the need to exercise extreme caution in reference to international travel, ethnic media also reported consistently on the death of 10 taxi drivers from COVID-19 who operated at Toronto's Pearson International Airport. The Punjabi Hamdard Daily, for example, reported that the deaths were attributed to the lack of effective safety measures in an airport where people from all over the world have landed. Another Punjabi radio station – Red FM 106.7 in Calgary reported about Air Canada plans to check the body temperature of passengers prior to boarding on flights starting from May 15.
Doubts about privacy of tracking technology
The gradual reopening of provinces, and the easing of some travel restrictions, also brings into attention debate about the Canada-U.S. border. The ban on non-essential travel between Canada and the U.S. in effect since March, is scheduled to expire on May 21.
The federal government has introduced ArriveCan app, developed in collaboration with the Public Health Agency of Canada and the Canada Border Services Agency. As reported in the Philippine Canadian Inquirer the app allows returning travellers to input their 14-day isolation or quarantine plans, easily and securely upon arrival. An ethnic Tamil radio station – East FM 102.7 – warned its listeners that COVID-19 apps come with privacy risks. The station's analysis further noted that privacy watchdogs are warning the federal government to exercise care when using smartphones to trace the movements of Canadians during COVID-19.
East FM 102.7's analysis cited Alberta's new COVID-19 mobile tracking app ABTraceTogether as being flawed and unfit to be used and noted that the Information and Privacy Commissioner of Alberta is already reviewing the app and will be issuing recommendations to the provincial government about its future use.
Economic measures and Canada's potential to rebound after the pandemic received coverage with the Chinese publication Dawa Business News. Their coverage applauded measures taken by Canada under its COVID-19 Economic Response Plan. Similarly, the Pakistan Post expressed a degree of cautious optimism on how Canada's economy will rebound from COVID-19. One of those reasons was the federal government's announcement of a "supply council",  which would be responsible for managing procurement needed to combat COVID-19. This body, for example, will ensure that Canada no longer faces a shortage of masks and other protective equipment.
Analysis of multiple ethnic media outlets also reflected a continuing trend in reporting about Canada's top doctor, Theresa Tam. Criticism towards Tam was levied by Vancouver's Asian Star, which honed in on the reluctance of Tam to appear before a Parliamentary health committee. This criticism was balanced, however, by optimistic reporting on Health Canada's efforts to flatten COVID's curve.
The origin of COVID-19 not a priority – yet
The analysis of ethnic media during the first week of May shows that many outlets devoted time and space to the politically contentious debate about the so-called 'origins' of COVID-19.
A report from an OMNI 2 news bulletin, published in Cantonese, emphasized that there was no evidence that the COVID-19 outbreak emanated from a lab in Wuhan, China. On the contrary, Darpan Magazine published a story under the headline "COVID-19's origins takes back seat in Canada to easing crisis," while also citing statements from Canadian health officials that the federal government will stay focused on overcoming the impacts of COVID-19 before turning to its origins. Another ethnic publication, the Montreal based Al Akhbar (An Nahar), supported the latter view, writing: "the origins of COVID-19 is not one of Canada's priorities."
Lastly, the issue of a number of children in Montreal falling ill to a rare inflammatory syndrome, possibly triggered by the novel coronavirus, has made headlines in many ethnic media outlets. For example, Montreal-based Talent Vision covered the story extensively, particularly in the wake of debates around the opening of schools in the province.
Talent Vision also covered the findings of an Australian research team that stated children might not be the super-spreaders of the virus. Reflecting on these reports, the Mandarin Talent Vision suggested that public health officials take seriously the findings of this research.
Overall, following months of grim news, the reports from the first week of May offered a somewhat more optimistic perspective, while maintaining a cautious outlook on the road ahead as Canadians adjust to the "new normal."
This analysis has been created as a service to readers who wish to follow news and commentary in languages other than English and French, in partnership with MIREMS. Mirems monitors 600 outlets and 30 language groups daily, by far the most comprehensive read of multicultural media available in Canada.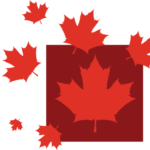 NewCanadianMedia.ca is Canada's premier web site dedicated to news and views about the one-fifth of Canadians who are immigrants. You'll find original journalism from an immigrant perspective along with content produced by our partners in Canada's ethnic media. Our content provides fresh insights into developments in politics and society, enhancing your understanding of our diverse world.