Four years after hundreds of thousands of Egyptians took to the streets to demand political, social and economic change, their movement has been overshadowed by the country's ongoing war against terrorism.
From the carpet merchant on the side of the road to the dental hygienist to the film director, Egyptians from all walks of life had invested in the so-called Arab Spring to bring about pivotal change that would alter their destinies for the better.
But every anniversary since January 25, 2011 has witnessed a deterioration in the mood among activists, human rights advocates and reformists.
In the first year since then President Hosni Mubarak was forced to step down, many Egyptians still braved the odds and violence, and held hope that a new Egypt was within grasp.
But by January 2013, the revolutionary zeal and momentum for change had been replaced with an existential battle waged between the Muslim Brotherhood and the state – the military polity that has run the country since the end of the monarchy in 1952.
The idealists and the reformists are caught in the middle, their voices drowned out by the rhetoric of war waged between the self-styled nationalists and the Islamists.
The idealists and the reformists are caught in the middle, their voices drowned out by the rhetoric of war waged between the self-styled nationalists and the Islamists.
With scores dead and wounded during the fourth anniversary this past Sunday – and dozens arrested for violating a controversial anti-protest law – the mood has again changed, this time from sombre resignation that the military is back in control to angry acknowledgment of a chance at change squandered.
Squandered opportunities
"I don't feel inspired when I see our old victories … I find myself thinking not of victories but of opportunities wasted and of crimes unaccounted for," says Omar Kamel, a videographer and blogger.
Between 2011 and 2013, Kamel took part in dozens of demonstrations calling for political reform; he has seen protesters killed and wounded, and himself sustained injuries.
He is angered by how things have developed in the past four years and says he can't celebrate a "high" when it was followed by such a dismal decline.
"I'm sorry, but our successes have been too few, and the costs too high. We are the survivors and we are all wanting," he added.
The fourth anniversary, perhaps more than any other, has ignited passionate and often feverish debate on social media.
Some ask if the revolution really is dead while others ponder where it all went wrong.
For Khaled Bahaeldin, a surgeon and occasional political commentator, the premise of the revolution itself was flawed to begin with.
He believes that the slogans of the revolution – "Bread, Freedom and Social Justice" – were irrational and antagonistic.
"Freedom is too sacrosanct to be tied to bread," he says
"I cannot demand freedom and simultaneously relieve myself from the responsibility inherent with freedom to cater for myself."
Bahaeldin believes that projecting the ailments and tragedies of the region solely on its corrupt and decadent governance is misdirected.
He argues that a political revolution must work in tandem with a movement directed at concrete social change – what he calls the inward revolution.
Many-sided pyramid

While some see gloom and doom in Egypt's current state of affairs, others put their faith in the current government to lead the way forward.
Egyptian President Abdel-Fattah El-Sisi is seen as a hero by many and credited with "saving" the country from the "tyranny" of extremist Islamists.
The growing regional influence of such groups as the Islamic State in Iraq and the Levant (ISIL) and the civil war between Islamist militias in neighboring Libya has helped cement El-Sisi's image as guardian of the Egyptian state.
In the past two years, the Egyptian military has been engaged in an escalating war against such groups as Ansar Beit al Maqdis (Vanguards of Jerusalem), which recently declared allegiance to ISIL.
The war has proven costly.
On Thursday, Ansar Beit al Maqdis claimed responsibility for targeting the Egyptian Army in a string of attacks which killed at least 30 people, mostly soldiers, in Sinai.
The Interior Ministry said 62 civilians were also wounded in the attacks.
They will have to unify people under a viable alternative rather than just reaffirming their refusal of the regime.
Such terrorist violence confirms to many that Egypt is under a regional terrorist threat – or plot – that can only be defeated by rallying around El-Sisi, who was defence minister before being elected president in May 2014.
Independent Egyptian media, which used to predominantly carry opposition voices just a few years ago, has largely leaned in support of the country's leadership.
Foreign-inspired plots
There is also unanimous media criticism of Turkey and Qatar for their alleged roles in destabilizing Egypt.
This has helped create a more insular nation which is quick to cite foreign conspiracies targeting the state.
In recent months, civilians have reported to the police foreigners and foreign journalists "plotting" against Egypt.
Police investigations have found these allegations unwarranted.
Nevertheless, a number of journalists – including Canadian Al Jazeera journalist Mohamed Fahmy in jail convicted of spreading false news and supporting the Muslim Brotherhood – have felt a dwindling space for the free press.
El-Sisi has said that there should be no interference in the way the press operates, but has called on the media to help the government develop the country.
He has also said that he would have advised against arresting Fahmy and two other Al Jazeera journalists.
Their imprisonment has been a sticking point in Egypt's efforts to lure foreign investors to a cash-strapped economy.
Foreign Affairs Minister John Baird's visit to Cairo two weeks ago fuelled speculation that the three journalists would be released on the fourth anniversary of the 2011 revolution.
However, as the date passed with no announcement of release, one former Al Jazeera producer told New Canadian Media that "it didn't look good" that they would be imminently released.
He said there was an expectation that the foreigners among the imprisoned Al Jazeera crew would be deported.
Nevertheless, there remains hope that the journalists will be released ahead of a much publicized Egypt Economic Summit in March.
Dormant revolution
Kamel says the revolutionary movement hasn't died out but has become dormant.
Ideas of social justice and accountability are likely to once again surface, however, as opposition politicians who rose to prominence during the revolution run for the upcoming parliamentary elections.
But Kamel says if the revolution is to survive and transition from the mistakes of the past it will have to mature beyond an opposition platform.
"If there is to be another revolutionary wave, then the revolutionaries will have to take on more responsibilities; risking their lives won't be enough," he says.
"They will have to unify people under a viable alternative rather than just reaffirming their refusal of the regime."
---
Firas Al-Atraqchi is a Canadian journalist of Arab descent who has covered the Middle East since 1992. In April 2010, he left Al Jazeera's English-language website, where he worked as a senior editor since 2004. In September 2010, he joined the American University of Cairo as an associate professor of practice at the Journalism and Mass Communication department. He is also a member of New Canadian Media's Editorial Board.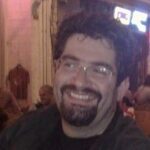 Journalism & Communication Dept Chair; Managing Co-Editor @ Cairo Review of Global Affairs, American University in Cairo