An organization advocating for LGBTQI+ refugees says a formal partnership with the Canadian government would immediately help evacuate 300 Afghan refugees who are "flight-ready" but "stuck" in neighbouring countries.
But so far, the government's response has been vague and unclear, says Devon Matthews, director of programs at Rainbow Railroad, a global nonprofit organization that helps LGBTQI+ refugees reach safety, including through emergency relocation. 
"We're certainly in communication with them. But what we're looking for is a really solid and affirmative 'Yes' to the ask that we have so that we can continue the work that we're doing – and that, we haven't received yet," she told NCM. 
The ask, Matthews explains, is quite simple. Through their Safe Way Out campaign, the organization is taking care of all the legwork: identifying, verifying and triaging cases, as well as supporting refugees while their paperwork is finalized. At this time, they are not asking for any funds.
"We really just need the pathway and the mechanism and the commitment from the Canadian government to allow them entry into Canada and provide them with resettlement options once they're here," she says. 
Asked about whether it would commit to the partnership, a spokesperson from Immigration, Refugees and Citizenship Canada (IRCC) said "Rainbow Railroad is not a referral partner at this time." 
When pressed about the 300 Afghans Matthews says are flight-ready, spokesperson Aidan Strickland noted that "there are obstacles facing us in Afghanistan that were not present in other large-scale resettlement efforts" which are "posing significant challenges to chartering flights," including the recent floods in Pakistan.
"In addition, each country sets its own entry and exit requirements and determines when and if these requirements are changed," Strickland wrote.
"The absence of stable conditions and ever-changing circumstances around exit documentation requirements impacts our ability to move people quickly," Strickland continued
"For each person and family wanting to travel, we must consider whether they have the right documents and the ability to do so. We continue to work individually with each person and group to verify they have the necessary documents, and cooperate with authorities in neighbouring countries to facilitate safe passage and onwards travel to Canada."
Strickland says the department has also "added more employees and resources" in Pakistan, and is "processing applications as quickly as possible both remotely and digitally through our network of global visa officers."
Canada has so far welcomed 14 chartered flights with Afghan refugees from Pakistan since the start of the year and more than 19,000 Afghan refugees since the Taliban take-over a year ago.
At 'triple-risk'
To date, Rainbow Railroad has helped evacuate more than 250 LGBTQI+ Afghans, though Matthews says as of Sept. 15, 5,547 have contacted them asking for assistance.
The 300 who are "ready to fly" are people who have managed to leave Afghanistan and are currently in neighbouring Turkey, Pakistan and the United Arab Emirates. 
But because these countries' also criminalize same-sex relations, they remain "unsafe…and in need of long-term protection options," Matthews says.
"You continue to be at risk – just by different people in a different context," she says. "So there's nowhere to run."
Abuse can take the form of not being given fair treatment by the United Nations High Commission for Refugees (which first refers refugees to Canada); or even being blocked from accessing safe housing or encampment options, Matthews explains.
A January report from Human Rights Watch found that LGBTQI+ Afghans  who are ccurrently in neighbouring countries also run the risk of facing the death penalty, such as in Iran. 
Additionally, they can be sent back to face abuse at the hands of the Taliban as many "are on expired or short-term visas or arrived without visas, have no realistic prospect of extending their stays legally, and cannot settle permanently where they are," the report states.
While recognizing that all refugees face "dire straits," Matthews says LGBTQI+ members are at "triple-risk because they're a member of multiple oppressed communities who are in need of specialized and understanding support." 
Even before the Taliban, LGBTQI+ Afghans were often ostracized by their families and community. Over the last year, says Matthews, there's been "a real escalation in threats, public outings, and violence, even at the community level."  
The HRW report found that people have faced abuse "from family members, neighbors (sic), and romantic partners who now support the Taliban or believed they had to take action against LGBT people close to them to ensure their own safety." 
That's why Matthews says their cases need both "prioritization" and "specialization."
"The goal is for all individuals who are being oppressed within these communities to be given the access and opportunities that they deserve," she says. 
"But LGBTQI+ people consistently face ongoing threats even after they flee (because)…they're usually fleeing into a country where they continue to be criminalized." 
Inadequate response
In 2019, the Canadian government partnered up with Rainbow Refugee, another settlement organization focused on LGBTQI+ folks, to create the Rainbow Refugee Assistance Partnership, "which will support more Canadians in privately sponsoring LGBTQ2 refugees," according to a press release.
The program provides "start-up costs and 3 months of support," the website states.
Strickland says "more than 200 2SLGBTQI+ refugees have arrived through this initiative."
"In 2021, the partnership was expanded once more in response to the Afghanistan crisis, providing for an additional 150 spaces for Afghan 2SLGBTQI+ refugees between 2022 and 2024," Strickland wrote.
Matthews applauds the effort and recognizes its significance, calling it a "good complement" with "some cases certainly (falling) under that…programming." 
However, she adds, ultimately, that partnership is "inadequate" to deal with the immediate situation that Afghans are facing. 
For example, under that partnership, it takes between one and three years to process files, which is "not an effective solution for the immediate need of the emergency that we're currently experiencing."
Additionally, the focus on privately-sponsored refugees leaves the burden of their resettlement largely on settlement organizations. That can cost between $20,000-$25,000 per refugee, Matthews explains – "and that's only when they're in Canada – let alone overseas costs."
"So, we need to see both commitments happen in tandem because they serve different communities," she stresses.
Beyond symbolism
In August, refugees belonging to the LGBTQI+ community led Calgary's Pride Parade as Marshals for the first time in the event's history. 
Boban Stojanovic, director of LBGTQ+ Services at the Centre for Newcomers, said the event helped bring "visibility and attention" to people who are often stigmatized within their own ethnic communities because of their sexual orientation.
Matthews recognizes the significance of those "wins, in and of themselves," as they "help people feel like they can see themselves in those movements."
But she stressed that inclusion must go beyond symbolic gestures if it's to lead to "fundamental and transformative systemic change" – otherwise, it's mere "lip service."
"If we're going to celebrate and stand up for the community in a Pride movement in Canada, we also have to celebrate and stand up for the community while they're in extreme situations and at risk overseas," Matthews says. 
"We actually (need to) drill down to where this work is the hardest to do and get commitments there, because that's going to be the most transformative."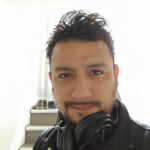 Fernando Arce is a Toronto-based independent journalist originally from Ecuador. He is a co-founder and editor of The Grind, a free local news and arts print publication, as well as an NCM-CAJ member and mentor. He writes in English and Spanish, and has reported from various locations across Canada, Ecuador and Venezuela. While his work in journalism is dedicated to democratizing information and making it accessible across the board, he spends most of his free time hiking with his three huskies: Aquiles, Picasso and Iris. He has a BA in Political Science from York University and an MA in Journalism from Western University.