By: Alastair Sharp, Local Journalism Initiative Reporter
Source: National Observer
The word "student" wasn't mentioned once in the federal Liberal government's Throne Speech Wednesday, and young people were quick to complain that the effort to establish COVID-19 recovery priorities had passed them by.
"I'm quite astonished that students didn't get a single mention in this speech," said Greg Sibley, who missed out on emergency aid because he graduated late last year and did not earn enough to qualify for support for workers.
The speech, which sets out the minority government's policy goals for the next session of Parliament, acknowledged that women, racialized Canadians, and young people have borne the brunt of COVID-19's job losses. It said it would work to create one million jobs with investments in the social sector and infrastructure, worker training, and incentives for employers.
Yet while some young people had been eager for word that universal basic income and an ambitiously green recovery would be on the agenda, neither turned up.
"The only real measure that would help young Canadians are the vague promises of job creation," said Sibley, a key figure in the "Don't Forget Students" campaign that pushed for an emergency benefit for students as part of the initial response to the pandemic.
The speech, delivered by Gov. Gen. Julie Payette on behalf of the government, said a significant expansion of the Youth Employment and Skills Strategy would "provide more paid work experiences next year for young Canadians."
"That doesn't even begin to address the immediate challenges that students and recent graduates face right now," Sibley said, adding he was shocked the speech didn't mention fresh investment in students and graduates after the WE scandal meant almost a billion dollars worth of promised aid was not delivered this summer.
"There isn't even an extension of the debt interest repayment freeze, let alone talk of forgiveness here. That's a really low bar that they're totally failing to clear," he said.
Emma Walsh, a second-year law student at McGill University, said that the collective concerns of young people including climate action, income subsidies, gender equality and systemic racism were touched upon despite young people playing a bit part in the speech.
"However, I have concerns about the superficiality of it," she said, noting also that it was "a dangerous oversight" to make only a passing reference to mental health services while "we're experiencing a collective trauma."
"Many young people, especially new graduates, are struggling to find jobs," she said. "They don't have health insurance to get them in to see mental health professionals."
She said the climate change message was important symbolically, but "beyond infrastructure changes and legislating Canada's net-zero emissions by 2050, the action plan seems short-sighted."
"We've heard about two billion trees and single-use plastics. That's not exciting to hear about again because it's not the large, systemic change that the impending climate crisis demands."
The climate commitments that were mentioned intrigued Allie Rougeot, a University of Toronto student and organizer of the city's climate strikes, but she said they did not go far enough overall.
"I was interested by the promise to do even better than our 2030 target, I sure wonder how we are going to achieve that," she said, adding "the focus on zero emissions individual vehicles is a problem for me, showing that there is not an understanding of what it's going to take."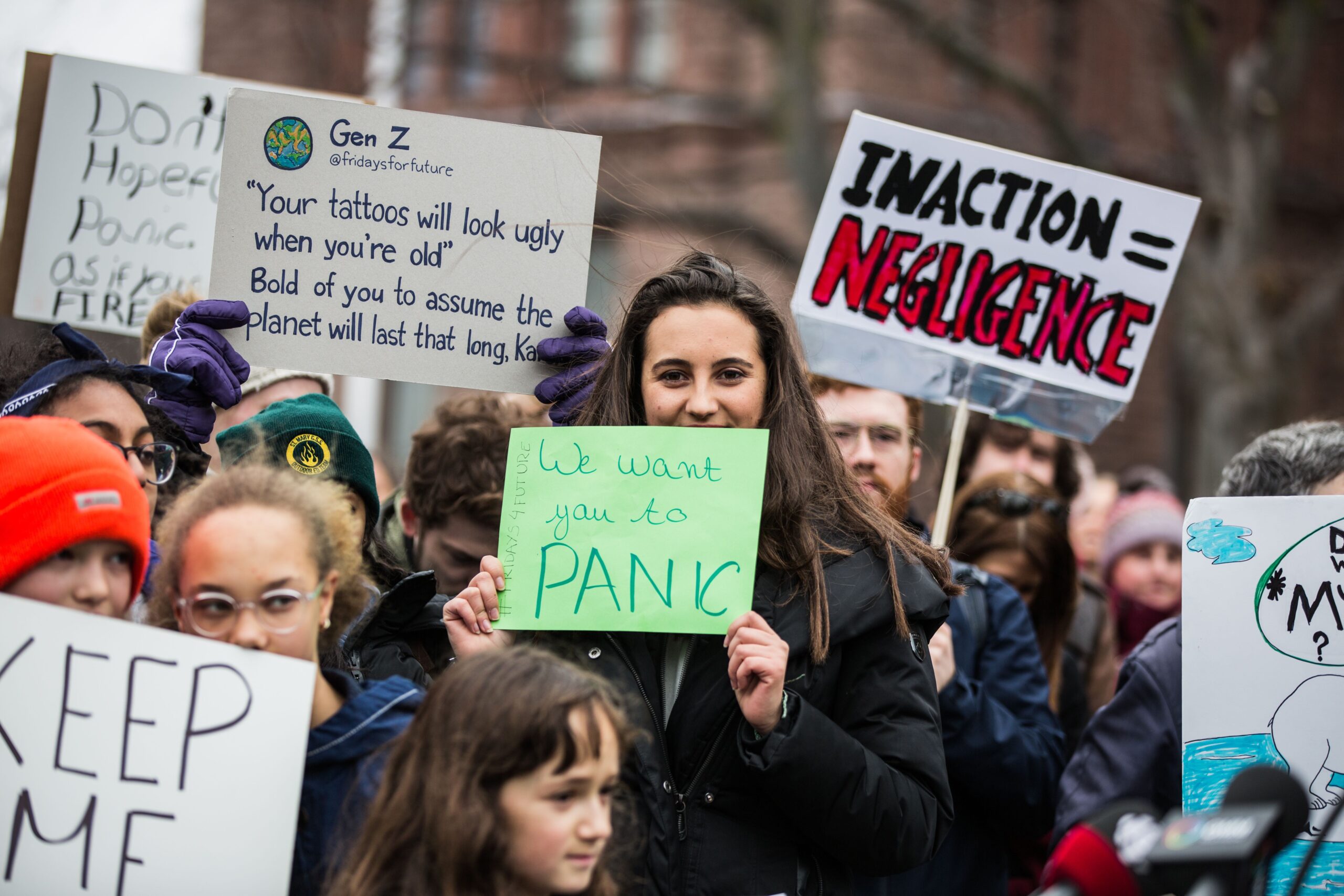 No time for austerity, no promise of spending
"This is not the time for austerity," the throne speech read, without promising further government spending that has already created a deep fiscal deficit.
"Canadians should not have to choose between health and their job, just like Canadians should not have to take on debt that their government can better shoulder," it said.
"In this nearly hour-long speech, there are zero mentions of post-secondary students and only a few tepid mentions of youth-focused policies," said Brandon Rhéal Amyot, a director of the student union at Lakehead University in Thunder Bay.
"They acknowledge that young people, as well as other under-resourced communities, have been heavily impacted by this pandemic, yet some of the crucial policies and supports we have been pushing for (didn't get as) much as a mention in this speech," Amyot said, citing universal education as one example.
Amyot said they were glad to see mentions of systemic racism, Indigenous rights, and addressing the climate crisis, but that the words would need to be followed up with meaningful action.
The pandemic has exposed so many issues built into the system, as well as systemic gaps," Amyot said. "If ever there was a time to respond with a bold vision, it would be now."
Both Amyot and Sibley said there were some positive components to the speech, including promised investments in child care and pharmacare.
Local Journalism Initiative Reporter