Stigma about homelessness coupled with myths about at-risk youth form a critical barrier for community members to sign up as hosts for Canada's first Nightstop program in York Region.
Richmond Hill-based 360°kids is the only accredited organization for this volunteer host program outside of the U.K., where the program was developed. Through this program, trained host families are paired with youth who are at risk of experiencing homelessness for a short-term solution.
The idea behind the program is that not all young people at risk of becoming homeless need a shelter; some benefit from programs like Nightstop, while trained staff works in the background to find a long-term solution to their housing.
That being said, this charity addressing youth homelessness in York Region continues to have a high need for hosts across the region, particularly in Vaughan, Richmond Hill and King.
According to the organization, people often have misconceptions that the youth have been kicked out of their homes for behavioral problems and have high needs.
"On the contrary, most of our young people have low needs, suffer breakdowns in parental support (parents are physically, mentally abusive and/or negligent) and their natural home has become unsafe. They simply need a safe place to stay for a few nights," saidTally Fahmi, the program's manager.
Also, some families often don't have a clear idea about the eligibility criteria to participate in the program, 360°kids chief executive officer Clovis Grant said. The hosts must be able to provide a room in their home, access to have laundry done and shower, a warm meal to eat at night, as well as a packed lunch to take to school or work.
"Finding hosts in areas where the need is greatest is critical because we want to keep youth within their local community," Grant explained, citing stigma about homelessness as another prevalent barrier.
360°kids ensures that all youth who participate in the Nightstop program must have managed physical and mental health and agree to abstain from drugs or alcohol for the entirety of their placement.
Similarly, the hosts undergo extensive training, must provide a vulnerable sector police screening and references before graduating and becoming active in the program. The training is used to bust the stereotypes and support both the youth and the host.
Concurrent with the Nightstop program, the focus always remains to "ensure longer-term housing support for the youth, which could be a return to home or other supportive housing programs so that the young person can pursue their education or other forms of training without disruption.
As the organization encourages schools, agencies and other service providers to consider Nightstop first before a referral to emergency housing, it also urges locals not to "paint every youth with the same brush.
"We need to prevent youth from becoming entrenched in the shelter system and want people to understand our responsibility as a community," Grant said.
_____________________________________
This article was originally published in NewMarketToday.ca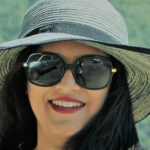 Amrita is an NCM-CAJ Collective Member, journalist and content writer, with nearly a decade of experience in content development and journalism in three countries. She started her career as a journalist with a leading daily, The Statesman, in India. She has also led content and editorial teams for several web content management firms. Amrita served as a Communications and Content specialist for some non-profit organizations like the American Red Cross after her move to the U.S. Based out of Toronto, she continues to follow her passion by reporting on human rights violations, education, crimes, inequality and community engagement. Amrita holds a Post Graduate Diploma in Print Journalism from Chennai, India.