Well, the folks at Farzi Cafe ‒‒ the new Indian bistro that opened its very first North-American location on Oct. 22 at the Food District in Square One, Mississauga ‒‒ are paying no heed to Mom's age-old admonishment, "Don't play with your food!"  Described as "a contemporary bistro with a gourmet experience," the menu has staple South Asian fare, but with a twist. 
At a preview event hosted this week, the servers brought out the popular Indian street food, paani puri, which traditionally is a deep-fried tart filled with a mixture of tamarind water. But the deconstructed "Farzified" version was a tart filled with a jiggly gel made up of tamarind, green apple and relish. Full marks on both the theatrics and the flavour!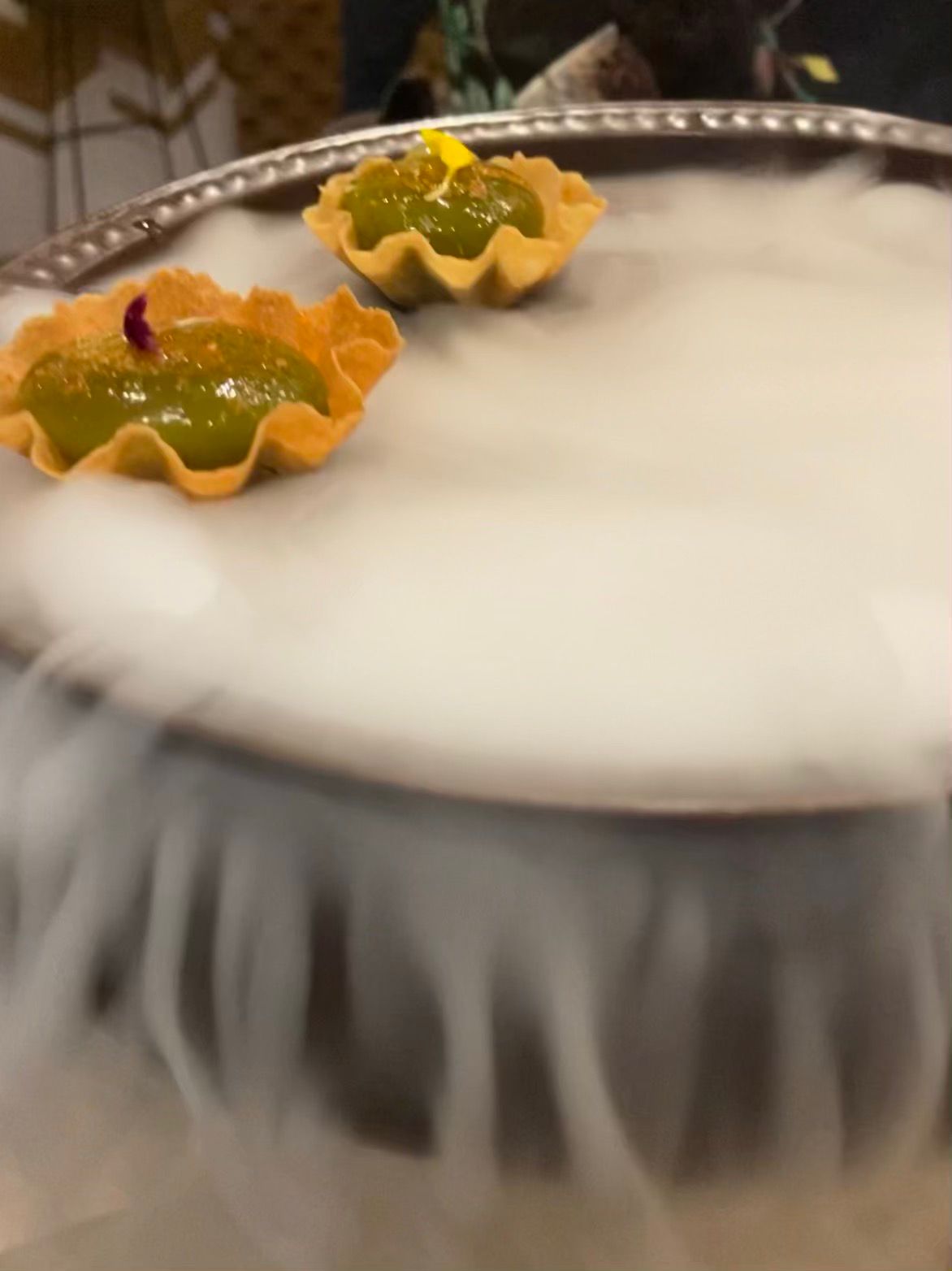 "I think that is the difference between Farzi (meaning 'mirage' or 'illusion') and what other Indian restaurants have been offering," said Ishmeet Kalra, director of Farzi Café Canada. "Look at the way we are presenting it ‒‒ the art and the cooking techniques which creates this stunning gastronomic illusion."
The goal here, clearly, is to impress while making Indian food more accessible.
"Despite the popularity of Indian cuisine all around the world, it hasn't quite achieved the status that Italian or French food has. Farzi wants to change this. We want to cater to international palettes, bring mystery and fun to Indian cuisine. We want patrons to be amazed by what is being brought to the table. And we want to bring happiness to the table, every single time," he says.
A glorious culinary legacy
Kalra belongs to culinary royalty. Cousin Zorawar, the brains behind Farzi and the director of Massive Restaurants, is a MasterChef India judge and winner of the 2017 Restaurateur award from India's GQ Men of the Year Awards. 
Zorawar is regarded as the "Prince of Indian Cuisine" for showcasing its evolution to the rest of the world. His father, Jiggs Kalra, is a legendary gastronome who wore many hats. Known as the "Czar of Indian cuisine," he was also a well-known food columnist and television host. 
Jiggs was instrumental in elevating the concept of Indian fine dining, even hosting one of India's first food shows, Daawat. 
"As we venture into North America for the first time ever, I am so excited to bring Farzi Café to the Canadian market and to continue Farzification worldwide!" said Zorawar Kalra, in a statement. "We are ready to reignite a love for Indian food within Canada as we modernize and bring the element of surprise to every dish and cocktail." 
Flavour, fusion and lots of fun
Those impressed by the jiggly paani puri were in for an evening of visual and sensory treats as cocktails infused with traditional Indian flavours and dishes accompanied by elements like foam, smoke and bubbles were presented. A non-alcoholic beverage named Pitta for an Ayurvedic concept related to metabolism and digestion of fiery foods, was eagerly lapped up by revelers. The sweet concoction made of lychee juice, lime juice, coconut cream and sweet chai was one among the many unique  cocktails created by award-winning mixologist Din Jusuf. 
Guests applauded as the bartender expertly mixed drinks, some of which took their inspiration from astrological signs and had infusions of herbs and spices like homemade falernum and ghee washed cognac.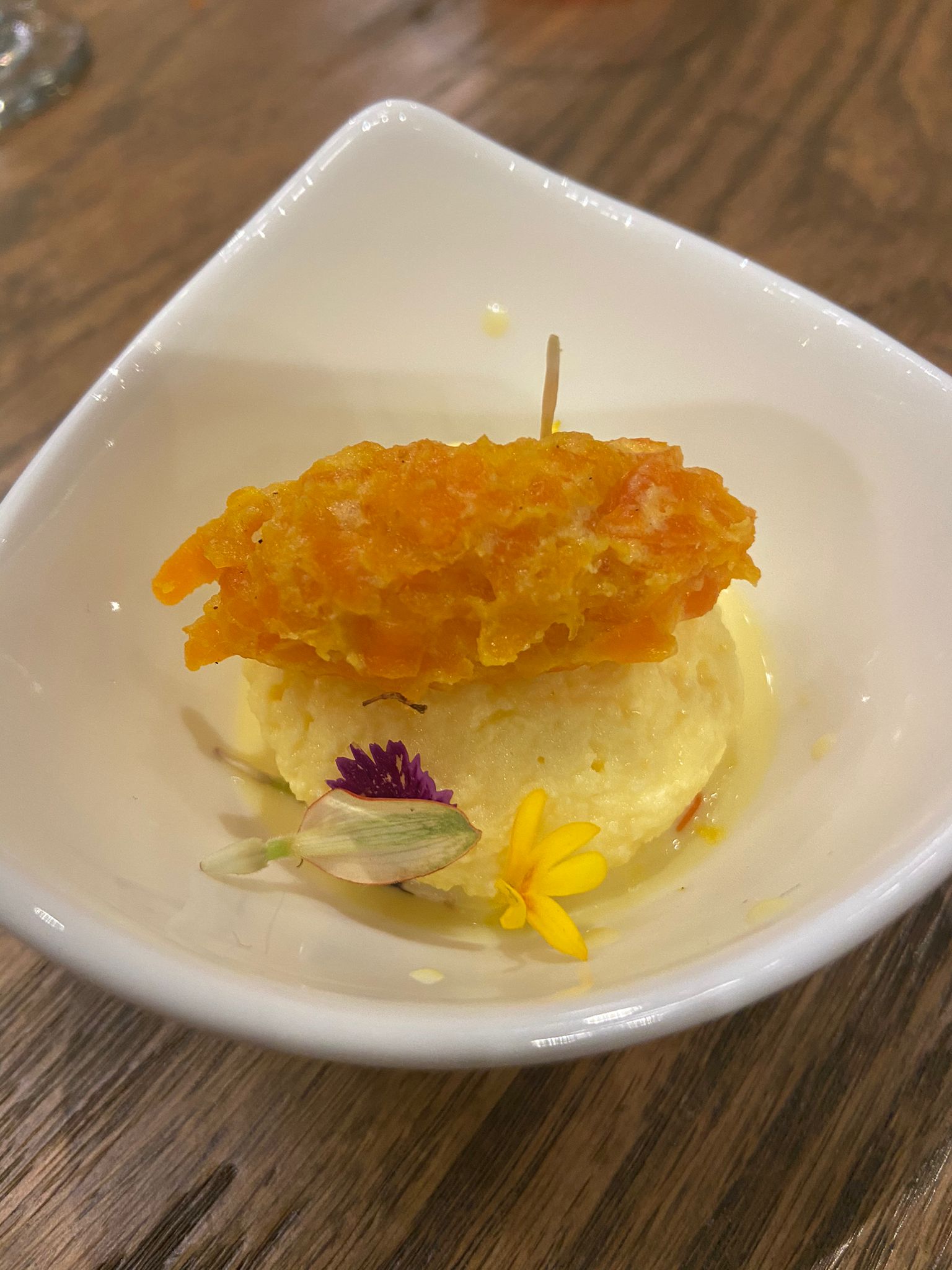 "In a place like Mississauga, there is a huge demand for new kinds of food, particularly this concept of molecular gastronomy and exciting infusions where patrons are surprised and delighted by the taste of the food," said Kalra. 
Kalra says one of their biggest hits has been the fusion of Chinese bao incorporated with Indian butter chicken. The food, he says, is not only "absolutely delicious" but "how authentic Indian food should taste."
Other popular dishes on the menu include Dal-chawal arancini ‒‒ lentils risotto balls with a poppadom roll ‒‒ and ras malai tres leches, a dessert made of flattened balls of cheese curds soaked in clotted cream, saffron and pistachio topped off with a dollop of carrot pudding soaked in carrot cream. 
The 4,000-square foot space includes a swanky indoor dining room, an impressive bar and a large outdoor patio. Farzi Café has 19 locations around the world including England, the United Arab Emirates, India and now their first North American location is in Mississauga with plans to open the next one in Vancouver. 
Canada's first Farzi Café opens on October 22, 2021, at 100 City Centre Drive, Mississauga. For more information, please visit farzicafecanada.com or @farzicanada on social media. To book a reservation call  (289) 999-0448.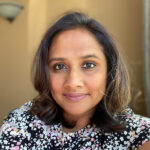 Baisakhi Roy is a writer and journalist based in Oakville. Her work has been published in several Canadian media outlets including The Globe and Mail, Huffington Post Canada, Chatelaine, Broadview and CBC. Her areas of interest and expertise lie in the intersections of immigrant life and culture in Canada. She is an avid Bollywood fan and co-hosts the Hindi language podcast KhabardaarPodcast.com.