Approximately 500 Taiwanese Canadians from Ottawa, Toronto, Montreal and Vancouver travelled to Taiwan to vote in the country's recent presidential election. 
They say they are proud of the democracy in their home country and value it as a precious gift for which their parents and grandparents fought so heroically. 
Most of these voters, who spent between $1,500 and $2000 each on an airline ticket, are in their 50s and 60s, says Jack Chen, a Taiwanese Canadian scientist with Environment Canada living in Ottawa. 
Unlike younger people, who often wish they could go, but don't have the opportunity, this demographic is more likely to have the time and the financial means to make the trip, he adds. 
"Many of them are first generation immigrants to Canada with strong ties to the home country," he explains, emphasizing that they also have first-hand experience of living without any civil and political rights under repressive governments. They have a deep appreciation of their hard-won right to vote. 
[Many first generation Taiwanese Canadians] have a deep appreciation of their hard-won right to vote.
Growing up in Taiwan
Grace Bui, one of the Taiwanese Canadians who made the trip to vote, says she remembers the days of repression in the 1950s. 
"My brother, 15 years older than me, lived his high school years in fear because many of his classmates were dragged away from the classroom and were never seen again," she recalls. "I could see the fear in his eyes. He warned me never to discuss this because the secret police could take us away." 
Shin-Youg Shiau, an Ottawa resident and community leader, is another of those first generation Canadian immigrants that Chen refers to. 
"It's a great sacrifice for us in financial terms," Shiau explains, just before leaving for Taiwan with his wife to participate in the election. "We not only have to pay for our flights, but also hotel rooms because we don't have any family left there to stay with."
He adds, however, that the sacrifice is worth it and that they are happy to have had this opportunity.
Eligibility of overseas voters
From the Taiwan government's point of view, there are certain conditions voters must meet to make them eligible. 
Taiwanese voters must be physically present in Taiwan to cast their ballots.
"Overseas Taiwanese who want to vote must still possess our citizenship," explains Simon Sung, Director of Information at the Taipei Economic and Cultural Office, the equivalent of a Taiwanese embassy in Ottawa. 
"They need to maintain a valid household registration in any place in Taiwan and must activate that registration six months before the election so that the local election commission can prepare documents and ballot papers for them," he adds. "When they show up at the polling station they can cast their votes." 
Chen, who is also the vice chair of the parents' advisory council of the Ottawa Mandarin School run by the Ottawa Catholic School Board, was unable to go to Taiwan himself, but closely monitored the campaign and the presidential election on Jan. 16 from Canada. 
He points out that unlike Canadian elections in which non-resident citizens can vote by mail, voters must be physically present in Taiwan to cast their ballots. 
Optimism for the future
Chen says that regardless of party affiliation, most Taiwanese are proud of the election of Tsai Ing-wen – the country's first female president – and also of the peaceful transfer of power. 
"Our democracy has become strong and mature and we are all proud of that."
Kuomintang (KMT), the party of defeated President Ma Ying-jeou, was in power for eight years and people wanted a change, but unlike in the election of 2000, there was no violence whatsoever, he adds. 
"Our democracy has become strong and mature and we are all proud of that," Chen says. 
Louisa Ho, a retired businesswoman from Ottawa, is another Taiwanese citizen who could not make the trip to vote. She also watched the election from overseas and says she is pleased with the final results.  
"Our new president, Ms. Tsai Ing-wen, is very calm and composed and very knowledgeable," she says. "I'm also happy that her party, the Democratic Progressive Party (DPP), has won the majority of seats in the legislature because now their new policies and legislation won't be blocked." 
Ho adds that most people in Taiwan want to lead peaceful lives with an improved economy.   
Both Ho and Mai Chen (no relation to Jack Chen), a resident of Kingston, Ontario, express hope that the new party in power will restore Taiwan's 'space'. They say that under former President Ma Ying-jeou, Taiwan was leaning too close to China, and they perceived this as a threat to Taiwan's democracy. 
"If the KMT [party of Ma Ying-jeou] had continued to be in power, there was a distinct possibility that Taiwan could go the way of Hong Kong," says Mai Chen.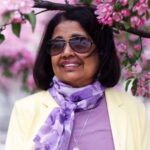 Ottawa-based writer/journalist, editor, blogger, communications professional seeking freelance opportunities in political and travel writing.