Immigration Refugees and Citizenship Canada said it is reviewing the international student program but will share no details or timeline. They also did not answer questions about a B.C.-based study that found many international students get stuck in work unrelated to their field of study.
New research based on a survey of 1,300 B.C. international students highlights how they are finding their Canadian education makes little to no difference on their employment outcomes, in a province that has one of the lowest rates for offering PR. 
New Canadian Media asked IRCC, the B.C. ministry of post secondary education and future skills, and some post secondary institutions whether they would adopt the key recommendations from the unpublished report. 
These recommendations address the use of profit-driven immigration consultants, providing career counseling and other resources specific to international students to find work, and easing the road to permanent residency (PR). 
IRCC did not answer these questions except to reiterate the existing rules in place for international students.
"IRCC is undertaking a review of the International Student Program to strengthen program integrity and enhance protections to address student vulnerability, unethical recruitment and non-genuine actors in the program," the department wrote in an emailed statement.
"The goal is to ultimately protect international students and Canada's interests, and to help modernize the program to better select and retain students that meet Canada's economic and social-cultural goals, including francophone and regional immigration objectives."
They did not provide any details or timeline for when the review will be completed. 
See also:
The plight of international students has been in the limelight recently, after weeks of protests calling for scammed students to be allowed to stay in Canada ended in success for the students.
"International students who are genuine applicants that came to Canada to study and were victimized by fraudsters will be given permission to remain in Canada," immigration minister Sean Fraser said in a press conference on Wednesday, June 14. 
Difficult to reach
According to the unpublished survey, 42 per cent of respondents said they had used an international immigration consultant to apply for a study permit. One of researchers' key recommendations to post-secondary institutions is to cut ties with profit-driven actors. 
For their part, the University of British Columbia — which has the largest overall student population in B.C. — told NCM they do not use international immigration consultants but that the university hires career counsellors that are available to all students. 
UBC expects to rake in $657M from international student tuition fees, according to its 2023-2024 budget.  The institution does not, however, outline student services and resources specific to international students. 
Career services on campus are for both international and domestic students, and the UBC spokesperson shared no details about how they specifically help international students navigate employment in Canada. 
Langara College, one of the two institutions in which students were surveyed for the research study, did not respond to NCM. 
The B.C. Ministry of Post-Secondary Education and Future Skills told NCM via email that it is also reviewing its education policies and guidelines, in response to evidence of dubious recruitment methods from immigration consultants. 
However, the ministry said international student graduates fall off their radar because they are difficult to reach for its annual student outcomes survey. 
"This is on the Ministry's radar to continue to research," a spokesperson for the ministry wrote via email. 
They did not provide a timeline or details about the university's policy and guideline review.
Note: This article has been edited on July 4, to note that UBC expects to make $657M from international student tuition in 2023-24, and not $54M as mistakenly reported originally.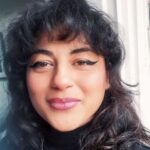 Keitlyn (they/them) is a multi-media journalist residing in Scarborough, Ont. They are interested in long-form journalism that highlights the visibility of BIPOC expression. True to millennial form, they are a small business owner, carpenter and freelance photographer. They were interested in NCM as it understands the "big picture." Journalists are dedicated to truth and democracy. Our communities have not always had access to these privileges. NCM is filling in a large gap that North American media has long neglected.