When the pledge was announced to accept 25,000 Syrian refugees, many Canadians wanted to help — university students being no exception.
Using their resourcefulness and skills, students across the country have come up with tangible ways to help the new immigrants settle into their lives.
This ranges from handling legal paperwork, to collecting cutlery sets, to simply befriending incoming refugees.
More than just paperwork
In September, Rosa Stall, a third-year law student at Queen's University, read an Ottawa Citizen article about how University of Ottawa law students started the Refugee Sponsorship Support Program. In this program, they worked with local lawyers to help people who were interested in helping out privately sponsored refugees.
In less than a month, that program attracted 140 volunteer lawyers, reported the Citizen.
Inspired by this initiative, Stall reached out to her classmates Jess Spindler, Kaisha Thompson and Lauren Wilson to set up something similar in Kingston.
So far, the Queen's Law Refugee Support Program has met with local lawyers and helped different community groups resettle the refugees in Canada. This program provides training to lawyers and students regarding immigration law to help with the refugees' paperwork.
In less than a month, that program attracted 140 volunteer lawyers.
The program has now grown to connect other Syrian refugee-related efforts through a portal hosted on their website.
Through their online fundraising campaign, the group has raised $1,896 to help Queen's University professors sponsor a refugee themselves. They have also raised $550 offline and hosted a cutlery campaign where people had to collect stickers to redeem cutlery sets that would be donated to immigrants.
"Every single little bit helps, whether it's taking somebody to the library or giving them cutlery or donating a lamp or something," says Wilson.
Discovering similarities with newcomers
Thompson says this experience has been very eye-opening for her. She remarked that the refugee the professors sponsored was non-religious and spoke English, which surprised her as many may think Syrian refugees are Muslim and only speak Arabic.
"I think that the conception that we have of Syrian refugees of them being different than us is actually a false construction," she says.
Thompson adds, "We've been learning a lot about the struggles that he [the sponsored refugee] faces, the political challenges that Syria is enduring currently. We are working towards creating a positive welcoming space for them in Canada and being an example to others who I think feel confused based on some of the media articles and the way that their issues are being portrayed."
Efforts at other universities around Canada
One of the volunteer students with the Ryerson University Lifeline Syrian Challenge is Radwan Al-Nachawati, who speaks Arabic. This third-year marketing student, who is a Muslim of Syrian descent, is an Arabic interpreter for one of the newly arrived families.
When he found out about the Syrian crisis, he felt helpless, so he was glad to hear he had an opportunity to help through his school.
"It was definitely an uplifting feeling because it gave me a chance to help," says Al-Nachawati, who is also the President of the Ryerson Muslims Association.
Other students used their skills and training to help the Syrian refugees; for example. finance majors helped immigrants open a bank account and nursing students helped them set up their health cards.
He was glad to hear he had an opportunity to help through his school.
Another Ryerson student who felt moved to help out is Jaimie Dufresne. Dufresne is part of a sponsorship team that's helping one family settle in Toronto. She remembers how emotional one of the three sons, who had arrived earlier in Canada, was when he was reunited with his family.
"I'm sure it must have been traumatic because they really trying to stay together. It was hard for them to be apart from him for so long," says Dufresne, who is a PhD student in molecular science.
Although Dufrese didn't have much in the way of monetary funds to donate to incoming refugees, she noted she had time and skills to offer.
"It made me less hopeless about it. It made feel really good to be able to do something about it," Dufresne says.
For the students, by the students
Concordia University's Syrian Student Association initially helped raise funds for basic needs like clothing, food, housing, tutoring language and paperwork.
But they wanted to do more. That's why Kinan Swaid, president of the Association, wants to build a resource centre dedicated to help all refugees that's a stand-alone organization that is affiliated with the university.
The third-year mechanical engineering student notes that the only way for the centre to continue on is for it to start getting funding from the students, saying that it's a service for and by the students.
Swaid, who is Syrian, says this refugee centre would ideally offer assistance to address psychological, medical, housing, education, career and financial needs immigrants may need.
The students will be able to vote at a referendum on whether they want to support this resource centre in the upcoming student by-election in March. The centre, if it goes through, will be funded by students based on their course load credits.
If the centre gets the green lights from the students, Swaid thinks the centre could be built by next September.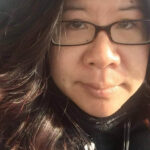 Florence Hwang is a Saskatchewan-based freelance writer. She is a media librarian who loves storytelling. She has written for La Source newspaper, CBC Saskatchewan, Saskatchewan Folklore and South Asian Post.