Whether it's education or the economy, Chinese-Canadians continue to support stronger and more restrictive measures to beat the pandemic.
The Toronto District School Board closed schools and reverted to virtual learning on April 8,  amid record levels of COVID-19 cases, while provincial teachers' unions are demanding mass vaccinations and increased protections for educators.  
Stellar Chen, a Toronto mother of a primary school student, wants to see all educators vaccinated.
"I wish the in-person study kids will get used to online study. I think schools should not re-open until at least teachers and school staff are vaccinated," said Chen, who has no intention of sending her daughter back to school until all school staff is vaccinated.
Chen had initially enrolled her 9-year-old daughter, Cindy, in a coveted in-person gifted program at a top school in Toronto last September. However, Cindy was only in the class for two weeks before Chen decided to switch her daughter to online studies. 
At first, Chen was frustrated at the quality of the teaching online. 
"Every day, new teachers hopped on and hopped off, repeating administrative procedures and housekeeping rules," the anxious mother said, admitting that she was, at that moment, regretful of the switch to virtual school. 
But as online schooling started to run more smoothly, Chen is now taking pride in her decision to protect her daughter's health. 
"Cindy loves her new class and the particularly excellent teachers from the gifted program. But her safety is everything to me." Chen's decision proved to be ahead of the curve.
Ontario hit a record high of nearly 4,500 new daily cases on April 11 and the Premier has declared that schools will be closed indefinitely after the Spring break. 
"The situation is now much worse than last September," said Chen. "The good news is that Cindy's online study has gradually been built up with good teachers. We've been home for a year. I don't mind staying safe for a bit longer." 
Chinese poll showed little support for relaxing restrictions
Polls show that there is strong support for lockdown pandemic measures among Chinese-Canadians and that many in the community were against the loosening of restrictions introduced by the Ford government earlier this year.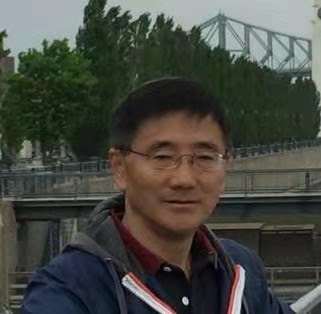 According to polls by the popular Chinese online news website, 51.ca, about 80 per cent of the respondents support school closures in early January 2021, at the time when Ontario schools were supposed to open after the winter break. 
After Ontario Premier Doug Ford announced, in February, the loosening of restrictions in three regions with lower transmissions of COVID-19, the poll on 51.ca showed that more than 70 per cent of Chinese-Canadians were against the business reopenings and that only 15 per cent of respondents supported the reopening of schools in Toronto, Peel and York regions.
Toronto news commentator, Xin Feng, thinks COVID-19's impact on China and the bitter memory of SARS (Severe Acute Respiratory Syndrome) have played enormous roles in shaping the opinions of Chinese immigrants during the pandemic.
Chinese-Canadians know that not containing the virus can lead to devastation, and so embrace stricter rules imposed by the government, said Feng.
Feng said that Chinese immigrants generally support the extreme quarantine measures in China that eliminated the coronavirus in a few months. 
"They blame Canada's lax attitude as the culprit that [led to] the lingering lockdowns," said Feng. 
Chinese-owned businesses willing to sacrifice
Karen Xia owns a nail spa in the York region. Although she was allowed to reopen at the end of February, she decided to keep her doors closed.
Her business decision was impacted by her personal life. She's a new mother, and her elderly parents live with her. They came from China for a visit prior to the pandemic and have been stuck in Canada for more than a year because of travel restrictions.
"The least I can do is to ensure my [elders] and the baby are safe," Karen says, explaining that she has many customers from Toronto and was worried that she could become infected, but also that her business could facilitate the unintentional spread of the illness.
"Gradual reopening is never a good idea," she adds. "Look at what happened to us during the first wave. We closed some businesses but allowed others to open. This only encouraged people to flock to the open stores and spread the virus."
________________________________________________________________
This story has been produced under NCM's Advanced Mentoring program led by Professor Susan Harada and Judy Trinh.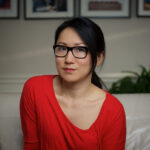 Shan is a photojournalist and event photographer based in Toronto with more than a decade of experience. From Beijing Olympic Games to The Dalai Lama in Exile, she has covered a wide range of editorial assignments.