When the call came on a Friday night before Christmas, Dr. Amrit Sehdev did not hesitate to join Canada's South Asian COVID Task Force in the battle against COVID-19.
"We worked through the night and within hours had a website going," said Sehdev, an Ontario-based public health professional, with a Masters in Artificial Intelligence (AI).
"It has only been about a month, but we are seeing some good progress in getting the message out to get tested and get vaccinated in the South Asian and other New Canadian communities," said Sehdev. The task force comprises South Asian physicians and health professionals in Canada.
Working as a grassroots initiative
According to the group, the South Asian COVID Task Force was formed as a grassroots initiative to put "a spotlight on the specific needs of our communities and the structural barriers in place that are continuing to drive the pandemic."
Sehdev said the response from South Asian health professionals across the country to join the group and its efforts has been phenomenal.
"South Asians generally have a lot of trust in their physicians and we are using this to get our message across addressing the issues via a cultural lens," he said.
Several South Asian doctors have also posted personal messages on the Facebook page of the South Asian COVID Task Force.
Among them is Dr. Nishma Singhal, who specializes in infectious diseases. Singhal's video shows her on her way to get a COVID-19 shot, combined with a narrative that describes the vaccine as a gift.
In her video, Pooja Gandhi, a speech-language pathologist, explains the importance of making culturally appropriate information on COVID-19 accessible in Hindi.
The website also has infographics in multiple South Asian languages, including Bengali, Gujarati, Urdu, Punjabi and Malayalam, to amplify public health directives and make them easier to understand for people whose first language is not English or French.
Inspired by the work of the South Asian Covid Task Force, members of the Latino/Hispanic community have organized a similar group that aims to "provide education, awareness, and culturally appropriate resources to address health inequities experienced by the Latino/Hispanic community due to COVID-19."
New Canadians at a higher risk
Sehdev said there is no doubt that COVID-19 is disproportionately impacting the health and finances of new Canadians, especially in cities like Brampton, Ontario and Surrey, British Columbia.
"In these areas, which have a high percentage of new Canadians, many live in multi-generational homes and are involved in front-line work where they face a greater risk of infection."
"There is also the additional challenge of language barriers, making it even harder to access information or medical help," he said.
But Sehdev believes the hesitancy rate in testing or vaccination is no greater than the general population, once culturally-driven advocacy and messaging become part of the arsenal to combat COVID-19.
The task force also conducted a recent survey in the Peel region which found 43% of participants live with 5+ people in their households.
Vaccine acceptance was 71.4 per cent among survey respondents with more than half of those surveyed saying they would like to get the shots at a doctor's office.
Positive response to vaccine 
Meanwhile, a new poll by the Angus Reid Institute (ARI) said Canadians appear to be transitioning from a place of professed caution to enthusiastic compliance when it comes to their willingness to be vaccinated against COVID-19. 
In a one-month span, the number of people saying they plan to be inoculated as soon as possible has increased 12 percentage points, with a firm majority (60 per cent) now willing, and waiting, said the poll.
"While this news may delight public health officials, it also puts them – and their political masters – under the microscope. They have been criticized for struggling in recent weeks to effectively and efficiently jab vaccines into the arms of impatient Canadians. Indeed, 52 per cent say the amount of time they think they'll personally wait to be vaccinated is 'too long,'" ARI president Shachi Kurl said in a statement.
Here are some of the key findings of the ARI poll:
Dissatisfaction with the speed and smoothness of the process is most pronounced in Manitoba and Ontario where approximately half (51 per cent and 54 per cent respectively) say their province is doing a "bad job" on COVID-19 vaccine distribution. More than two-in-five in Alberta (43%) also say this.

Canadians who are willing to be vaccinated also indicate they are prepared to receive that vaccination at a variety of venues, from conventional places such as medical clinics (90%) to drive-through vaccination sites (64%).

Men aged 55 and older are most impatient for the vaccine, with 63 per cent saying the amount of time they expect to wait for one is "too long".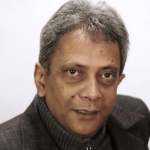 A multiple-award winning journalist, Fabian Dawson is an internationally acclaimed author, filmmaker and media expert. His work over the last four decades spans the globe and he also serves as a consultant/strategic advisor to a variety of international companies. As deputy editor-in-chief of The Province, part of the Postmedia chain, Dawson led initiatives within a special publications group to provide directed content for a variety of organisations. He was named the 2019 recipient of the Bruce Hutchison Lifetime Achievement Award at Jack Webster Awards. Dawson has been invited by the governments of India, Malaysia, Taiwan, China, Hong Kong and the United States to act as a media observer/advisor on a variety of Asian-Canada issues. Dawson, now operates FD Media, which specializes in harnessing editorial assets to revenue generating opportunities.