Written and directed by Boots Riley, "Sorry to Bother You" is a futuristic, humorous, damningly anti-capitalist film. It was Riley's entrée to film direction.
Though it could have been shorter, the film succeeds on many levels such as characters, costumes, scenes, and message. Screened at Winnipeg's "Cinematheque" May 10, it stars Lakeith Stanfield, Tessa Thompson, Jermaine Fowler, Armie Hammer, Omari Hardwick, Terry Crews, Danny Glover, and Steven Yeun. An audience of say 63 packed the auditorium. It's the story of a young black telemarketer, Cassius Green (Stanfield) who adopts a white accent to succeed. Patton Oswalt and David Cross, both white men, provide Green's "white voice."
A black police officer pulls a similar trick to infiltrate the Ku Klux Klan in "The Black Klansman."
Sucked into a corporate conspiracy by his sudden and meteoric success, Green is faced with a choice: personal gain, or the pull of his activist friends organizing against management. "Sorry to Bother You" premiered at the Sundance Film Festival in 2018, and was released in the USA by Annapurna Pictures. Its cast and concept, as well as Riley's screenplay and direction, are excellent.
Watching the film, reminded this reviewer of a call centre he once worked in, where he was trained by a bespectacled, obese Indian woman in her late forties who had developed an incredible, even comical, youthful American accent. The company covertly suggested, by using this trainer, that coloured trainees should follow her leadership by example. It was a practical suggestion since one caller told this reviewer she wanted to speak to "an English person with an English name and accent." When the call centre manager, a white woman, was requested to take action against this blatant racism she ejaculated, "Who's got the time?" Your reviewer was eventually fired, possibly for hanging up on a caller who abused him.
The film may resonate with educated immigrants who often have a "Miracle on 34th Street" experience. Instead of trying to convince people they are Santa Claus, they have to convince the locals they are executives, journalists, teachers, and so on.
Changing technology and times have rendered the film industry over-dependent on photographic gimmicks, but "Sorry to Bother You" is free of cinematographic guile. The only exception may be the cinematic crashing of the hero, Cassius Green, desk and all, into the households he telephones, to underscore the awkwardness of the intrusion caused by gatecrashing them.
The visual effects are well-chosen parts of a seamless experience. The narrative is helped by the smooth flow of the film from scene to scene. The gatecrashing metaphor is used again when mutant labourers crash through the big boss's gates at the end of the film.
The background music, played by Riley's band, works with the scenes.
Cassius Green was a ditzy dolt living in his uncle's garage when he went for an interview with a shady telemarketing firm called RegalView. The lies he tells at the interview are caught out by his interviewer, who hires our hero all the same.
The film makes a deep racial and sociological impact since statistical disparities show racial inequality remains a problem. Careful analyses of lending practices, hiring patterns and law enforcement reveal systemic biases in North America accompanied by trauma for the coloured.
History reveals that, like the USA, Canada is a country based on the genocide of indigenous peoples. Along with the calculated recruitment of white English and other European peoples to create a specifically white populace with its cultural traditions. The USA was also built on slavery.
One of these nations' great myths is that they have a long history of welcoming refugees and dissidents, and of accepting the world's oppressed and dispossessed.
The white population's complex hangover from its past casts a giant shadow over the present, resulting in the realities presented by the film's call centre.
The truth is that America was England's (and Europe's) sewer to empty its prisons and brothels, remove beggars and vagrants, and rid London of the blighters of its population, who were to die in the process of serving English interests. They were the "fertilizer" or "manure" sent to develop rough lands for their betters to arrive later.
The white population's complex hangover from its past casts a giant shadow over the present, resulting in the realities presented by the film's call centre. The "white" accent is consequently far from neutral or value-free.
In the end, "Sorry to Bother You" is about how vanity, good fortune, and the almighty dollar degrade us under capitalism. About how capitalism can make coloured people sell out, sacrifice their identity, morality and principles.
The film's power lies in its original exposure of the ethical issues triggered by capitalism in general and the adoption of a phoney accent in particular. The artifice of adopting a "white" accent is also demeaning when done to earn a living by concealing who one really is over the phone.
A Night at Knox United
On May 11, the Canadian Centre for Policy Alternatives presented a talk by Boots Riley, emceed by Robyn Maynard at the Knox United Church. It was attended by about 400.
Riley recited a long poem to start with. "The left has run away from class struggle in the USA," he said, calling for workplace organizing to thwart capitalist exploitation. He described some strikes involving armed battles with state militia in the USA. "The left has disconnected from the actual movement against how powers are working. Art and books are important but this disconnect from radical action is deplorable.
"The bases for exploitation and oppression are part of our current culture," Riley asserted. "Culture is merely what comes out of how we survive. Agricultural songs are not sung much in fishing villages," he said. "We have a system that deals with the exploitation of labour, capitalism can never offer full employment. It needs unemployment. A reserve army of the unemployed is necessary to maintain pressure on the employed.
"The unemployed will get involved in illegal business, as they should, because they have to eat. This leads to violence, as does all business.
"Culture is merely what comes out of how we survive."
"The biggest section of the working class are white … it's ingrained in them to look at those lazy 'others.' Racist tropes about the coloured have utility for them. People want a revolution to ring out capitalism but they need a job … The Rockefellers wrote foundations must be created to ensure radical movements don't get revolutionary.
"Millions demonstrated on streets around the world against the Iraq war, but couldn't stop it. That's not the nature of power. Elected leaders are just the puppets of power. Solidarity strikes were outlawed in the US because they worked.
"Some formed unions after seeing my film. Some business models depend on there being no unions," Riley said. This was corroborated by Telespectrum Worldwide, a call centre that folded in Winnipeg about 19 years ago because it ceased to be profitable after unionization.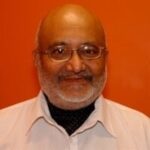 Ashoke Dasgupta is a freelance journalist and former editor of Compassionate Friend, Beauty Without Cruelty-India's magazine. He won a UNDP - Goethe Institute Award for Environmental Journalism in Nepal 1995, and the Canadian Ethnic Media Association's Best News/Feature Awards for 2004 and 2006. He got a scholarship to study journalism at Sheridan College Toronto in 2007, graduating with high honours. He has done internships at the Winnipeg  Free Press and CBC Radio, and been published in the Winnipeg Free Press, the Calgary Herald and the Toronto Star.