Communities across Canada are ramping up their efforts to link their local settlement services to meet the needs of newcomers through the federal Local Immigration Partnership (LIP) program. 
The idea behind the program is to enhance existing partnerships by building networks upon existing networks to make sure Syrian refugees and other newcomers get connected with the resources they may need in their new communities. 
Recently, the Sarnia-Lambton Local Immigration Partnership in Ontario helped 20 families of Syrian refugees settle into its community, while Moncton, New Brunswick also found out that it would receive funding to start its own LIP. 
Across the country, more cities are getting on board with this model. Here's a look at two examples: 
Brooks, Alberta: Envisioning stages
Even prior to it signing up for this program in the fall of 2015, immigration was a major part of this city. 
Shannyn Creary is the coordinator for the Brooks Local Immigration Partnership (BLIP). Creary estimates that immigrants make up 20 to 25 per cent of the city's population, which includes temporary foreign workers employed by the JBS Food Canada packing plant. 
"We are very equipped to receive newcomers."
One selling point that draws immigrants to a small community like Brooks is the low cost of living. 
Even though it isn't one of the main centres where immigrants tend to gravitate, Brooks meets settlement needs, including housing and education. 
"We are very equipped to receive newcomers," says Creary. 
On Jan. 26, Brooks held a forum to introduce the BLIP to the community, during which many questions were raised. 
"We're in that envisioning stage. What can we do? Where is our community at? Where would [residents] like to see this go?" Creary explains. "If we were to embark down certain paths, how would the community rate the project as a success?" 
One of the first things the BLIP has to do is establish a baseline in terms of statistics. In order to do that, it needs to figure out how to collect data in a formal manner. However, Creary notes that there are already partnerships within the community. 
People are used to having an informal network. LIPs can help formalize these networks and provide structured means of collecting information or doing research for community projects. 
One service she says needs to be met is mentorship, as there aren't many established immigrant families who can formally mentor newcomers.
The next step is to have the BLIP council established so the program's steering committee can begin work by March. 
Simcoe County, Ontario: Rapidly growing
Even in cities where LIPs have been long established, newcomers continue to seek new ways of connecting to services, requiring the programs to keep up. 
Shelley Sarin says that when she moved to Toronto from India as a 21-year-old student, she felt included. But 10 years later when she moved to Barrie, Ontario, she says she was isolated in a place where she didn't feel a sense of community. 
Sarin noticed other ethnicities also didn't have formal organizations that brought them together.
That led Sarin to start the non-profit South Asian Association of Simcoe County four years ago. Since then, the association has grown. Diwali, which people primarily used to celebrate in their own homes, is now marked with an event Sarin's organization puts on that attracts 400 people. 
Sarin started working with the Simcoe LIP when it formed in 2011. 
"As I talked with them, I went to more of these meetings, I realized it wasn't just the South Asians that were feeling that way," she recalls. "It was the Spanish people involved, the Filipino community was there, the Chinese group was very active, so there are a lot of ethnicities within Simcoe. And they were in the same place as we were." 
Sarin noticed these other ethnicities also didn't have formal organizations that brought them together. 
Simcoe LIP worked with each of these groups to provide them with guidance and mentorship. 
"They showed us we had to register as a non-profit organization and we had to do things the proper way and [showed us] what's out there and what kind of funding we can ask for," Sarin says. 
"The new Syrians can benefit from the pilot projects we have in place with the local libraries."
Today, about 7,000 new residents are coming into the Simcoe County annually, according to the Rural Ontario Institute, says Sandra Lee, project manager of the Simcoe LIP. 
Syrian refugees are among the recent new arrivals who are benefiting from the network – and forcing its expansion. 
To connect immigrants face-to-face with the services offered by the community, Simcoe LIP added libraries as information and referral mechanisms, because previously there were only two physical buildings within the county where immigrants could access settlement services and community information.
The libraries create 32 more points of access across Simcoe County, which is spread out over 18 municipalities.

"We have had time to prepare for [the Syrian refugees]," says Lee. "The new Syrians can benefit from the pilot projects we have in place with the local libraries." 
Simcoe LIP is also working towards building a multicultural centre where various ethnic groups can host their respective celebrations. 
"We're hoping to have inclusiveness," says Sarin. "We're painting the stage of Simcoe to be more colourful and being more actively involved in the festivals and embracing the different dynamics that we have within Simcoe."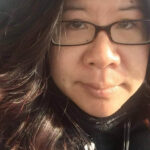 Florence Hwang is a Saskatchewan-based freelance writer. She is a media librarian who loves storytelling. She has written for La Source newspaper, CBC Saskatchewan, Saskatchewan Folklore and South Asian Post.