Seniors sang karaoke passionately in the theatre room at Carnegie Community Centre, playing songs ranging from Chinese opera to Jessie J's Price Tag. A couple of listeners wore orange shirts and one Chinese senior had an orange "Every Child Matters" sticker in the middle of her chest.
The Mid-Autumn Festival Celebration in Chinatown and the Downtown Eastside was back for its second year on Thursday, Sept. 28.
Yarrow Intergenerational Society for Justice operations manager Beverly Ho said organizers brought the event back based on the success of last year's celebration.
"It's important to continue events like this because there's not enough free accessible community events for low-income seniors," noted Ho.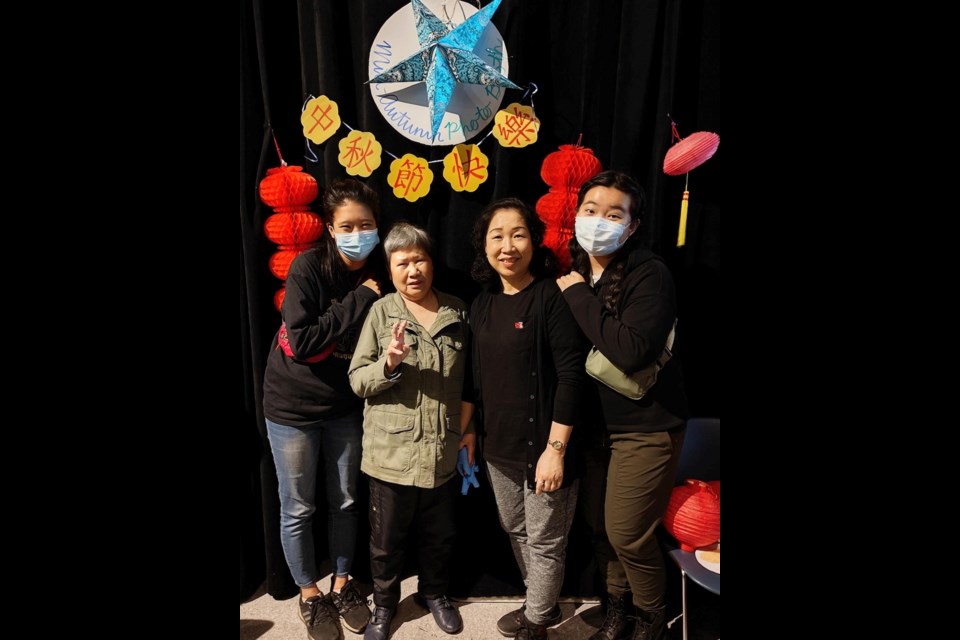 Chinese-Canadian seniors face financial, mobility challenges
An August 2021 report by the Downtown Eastside Neighbourhood House said some Chinese seniors have one or more illnesses that impact their daily lives while most are worried about losing physical mobility as they age.
About two-thirds of the surveyed seniors depend on a pension or benefits of sorts.
"Although over 65 years old, some seniors were still working because they had not met the residency requirements as permanent residents of Canada. They did not qualify for Old Age Security," the report explains.
Over the span of five hours, the Mid-Autumn festival for seniors had a series of performances and activities in a space mimicking an evening with a large bright luminous moon, one made of sheer fabric and lights.
Ho believes the most popular performance was the lion and dragon dance, performed by seniors of the Huang Kun lion dance group.
Colourful performers in gold, yellow and red were lively as they weaved by the seats to the stage in front.
The main difference from last year's event was food distribution this year, according to Ho, with a new wristband system helping things run smoothly.
Volunteers arrived in the morning to start steaming over 400 portions of dim sum from Kam Wai Dim Sum.
Serena Sham's favourite part of the event was the lantern contest with three gift card prizes, an event separate from the lantern-making station. The Vancouver Second Mile Society project coordinator enjoyed seeing what the seniors created and showed off.
Anyone can vote, Sham said, and those who voted for the winning lantern entries also got a chance to win a prize themselves.
Though she didn't win, 50-year-old Lily Huo showed off her hand-painted lantern proudly. She made it the day before and brought it to the event for the lantern contest.
In Cantonese, Huo explained she was happy to be at the gathering because it's a big celebration that comes only once a year.
In a ball cap with dark grey sparkly gemstones, Huo leaned in to chat with two other seniors as karaoke blasted through the room. "They're all my friends," she said of the other guests.
Huo said the food was her favourite part. "I love to eat," she explained, before adding she also loved the singing and the lanterns.
She laughed. "Everything! I like everything!"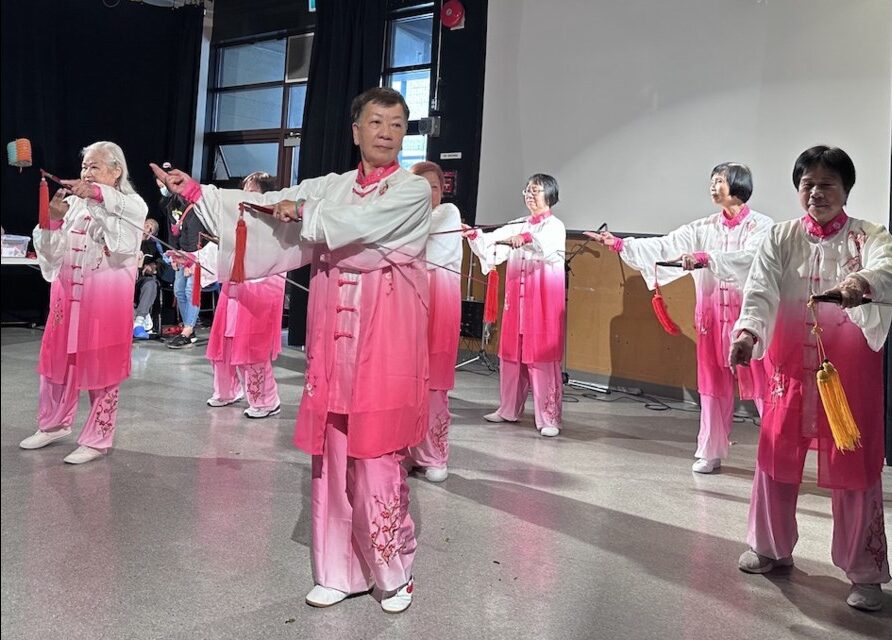 Gatherings like this help combat isolation among Vancouver seniors
Sham's main goal for this event is to provide a way to combat isolation in the senior population while celebrating and sharing Chinese culture.
A July 2023 report by Statistics Canada says immigrant seniors are more likely to experience loneliness than those who were born in Canada, and among them, more predominantly women. However, "little is known about gender differences in loneliness among immigrant subgroups of older Canadians," the report notes.
Similarly, socialization is an important consideration for many Chinese seniors living in the Downtown Eastside and Chinatown. The neighbourhood house report said that while some seniors were not quite satisfied with the single room occupancy (SRO) units they were living in, they preferred them due to location and community. "Language, transportation and low rent were the critical considerations for staying in the SROs."
This event is a collaboration between Carnegie Community Centre, RayCam Co-operative Centre, Yarrow Intergenerational Society of Justice, Vancouver Second Mile Society, DTES SRO Collaborative and Union Gospel Mission.
_____________________________________________
Deanna Cheng is a Vancouver-based New Canadian Media correspondent currently on a work experience placement with Glacier Media. This article was originally published in Vancouver Is Awesome.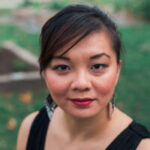 Deanna Cheng is a freelance journalist who has been published in various publications such as Vancouver Courier and Asian Pacific Post. She often covers culture, intersectionality and Vancouver.