A parliamentary committee is recommending that Immigration Canada make sweeping changes to the way it selects and accepts new immigrants and refugees after hearing that racism and bias are plaguing the processing system.
The report, Promoting Fairness in Canadian Immigration Decisions, concludes with 37 recommendations. The committee examined outcomes of visa decisions in the immigration system that systematically and unjustifiably disadvantage certain populations based on characteristics such as race and country of origin.
The House of Commons Standing Committee on Citizenship and Immigration presented the report, its 12th edition, to the government earlier this month after hearing from dozens of immigration advocates, lawyers, and settlement agency workers.
Key recommendations include:
That visa officers record applicant interviews to avoid misunderstandings.

That Ottawa extend the special measures offered to Ukrainians, including the measure to allow for sponsorship of extended family members, to those from other countries and regions that are faced with humanitarian crises.

The Government of Canada create an independent oversight body for the Canada Border Services Agency (CBSA), and that its mandate includes addressing racism and complaints about racism involving the agency.

The immediate implementation of a widened Anti-Racism Quality Assurance process for Visa Officer Decisions to examine the potential effect of systemic racism and individual bias on visa officer decisions and visa office refusal rates. 

That Immigration, Refugees and Citizenship Canada (IRCC) allocate more resources to process caregiver permanent resident applications from all streams expeditiously.
An IRCC spokesperson told NCM that the government will be tabling its response to the report in the coming months.
"IRCC deals with thousands of applications from people from around the world every day. We take this responsibility seriously," the IRCC said in an emailed response to NCM. "Officers are trained to assess all applications equally and against the same criteria, regardless of the country of origin.
"As part of our commitment to anti-racism, equity, and inclusion, we are looking closely at those criteria through the lens of how they impact racialized clients and others who may be members of minority communities, to ensure our programs and policies are fair, equitable, and culturally sensitive for all clients."
The Committee heard that different groups of refugees may be subject to shorter or longer wait times depending on shifting government priorities and quotas. 
Jennifer Miedema, Executive Director of Remember Ministries, a non-denominational charitable organization, told the committee the "allocation of resources tells you where priorities are placed or who favoured populations are."
"The uneven distribution of delays means the uneven distribution of suffering," said Miedema, noting that even the hope of eventual resettlement can be damaging over long periods of waiting and delay.
"Once hopes are raised, once you submit the refugee application, for them to go through months, and then a year or two years, without any contact from the visa office, and to have to wait three years, or close to that time, for an interview — it is very, very difficult for their mental health.
"It affects their physical health. It affects their family dynamics, marriages and so many things."
The Parliamentary Committee said the government should increase the total number of refugees it welcomes to Canada when there is a crisis, and not renege on or delay welcoming others whose applications are already waiting. 
It is also calling for a comprehensive racial equity review of Canada's immigration and refugee system, and additional resources to be provided to process and prioritize privately sponsored refugees.
NCM reported last March that the number of  people seeking judicial remedies to become new Canadians has soared seven times over the past three years.
These judicial (mandamus) applications to challenge alleged unfair decisions by visa officers and procedural delays are plugging up the court system. In the immigration context, these applications are a judicial remedy compelling the performance of a public legal duty by IRCC that is owed to an applicant.
One solution suggested was the recording of applicant interviews to assist in re-determinations of failed applicants ordered by the courts.
"In my experience, many mandamus applications can be avoided if IRCC would communicate more openly and honestly with clients," said Vancouver-based immigration lawyer Victor Ing.
Too often they are made to feel like a file number, and what is easily overlooked is that they are all individuals whose lives have been put on hold waiting for decisions they expected to receive much sooner." 
Bias and racism were also cited as elements that are contributing to an increasing backlog of caregivers waiting to come to Canada, the committee heard. 
Both pre- and post-pandemic, the Live-in Caregiver Program had some of the longest wait times. In 2020, the average visa processing time was 57 months and two days. In 2021, it was 68 months and one day.
As of Dec. 31 last year, 15,621 applications were in, or projected to be in, the Home Child-Care Provider Pilot backlog. Another 1,639 applications were in the Live-in Care Program inventory.
Arlene Ruiz, a licensed and regulated immigration consultant and recruiter from Alexene Immigration & Employment Services, informed the Committee that a high percentage of caregivers are from the Philippines, for whom the delays in application processing cause breakdowns in their marriages and children growing out of their dependent status. 
"I believe [racism] plays a role," she said. "I'm not going to say that a lot of the reasons are mostly because of racism, but I believe it plays a major role."
Immigration lawyer Steven Meurrens told the committee that the "lack of transparency at IRCC is huge."
"The processing times stated on the IRCC website are inaccurate. The website itself says they're inaccurate," he said. "Again, only through Access to Information Act results have we learned that almost no caregiver files have been processed since 2019."
The Canadian Immigration Lawyers Association (CILA) described the state of Canada's foreign caregiver programs — the Home Child Care Provider and Home Support Worker Pilots — as serving neither Canadians nor foreign workers.
"Families simply cannot wait three years for a caregiver to arrive. And foreign caregivers also should not be asked to live in limbo for three years waiting for their application to process," said Jacqueline Bonisteel in an article published by CILA.
"When the foreign applicant finally does get approved for a work permit, chances are high that the employer supporting their application will no longer require their services. Nobody wins."
This new Parliamentary Report comes in the wake of  federal Minister of Immigration Sean Fraser announcing this month that Canada is looking to settle 500,000 new immigrants by 2025. The announcement follows a record-setting year in 2021 when Canada welcomed more than 405,000 newcomers. The country is also facing a historic visa backlog — 2.2 million applications under processing by IRCC as of this month.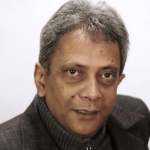 A multiple-award winning journalist, Fabian Dawson is an internationally acclaimed author, filmmaker and media expert. His work over the last four decades spans the globe and he also serves as a consultant/strategic advisor to a variety of international companies. As deputy editor-in-chief of The Province, part of the Postmedia chain, Dawson led initiatives within a special publications group to provide directed content for a variety of organisations. He was named the 2019 recipient of the Bruce Hutchison Lifetime Achievement Award at Jack Webster Awards. Dawson has been invited by the governments of India, Malaysia, Taiwan, China, Hong Kong and the United States to act as a media observer/advisor on a variety of Asian-Canada issues. Dawson, now operates FD Media, which specializes in harnessing editorial assets to revenue generating opportunities.