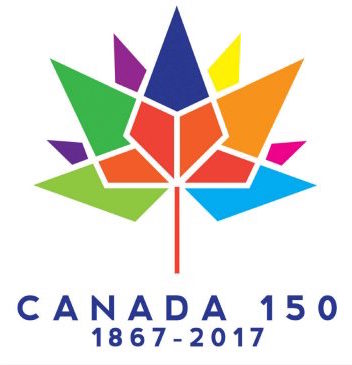 Identity determines how we value ourselves and how others perceive us. Its significance has increased with globalization, migration and technological advancements. Many people today consider themselves to have multiple identities, while others are happy with a single identifier.
In The Relevance of Islamic Identity in Canada: Culture, Politics, and Self, a book edited by Nurjehan Aziz, 12 authors grapple with the idea of Islamic identity in Canada.
Panel discussions on the book have been held throughout Canada, including in Vancouver.
The book documents the everyday lives of several Canadian Muslims. Some authors write about their own experiences, others about the Muslim community in Canada. Some essays are written in an academic style, while others are personal narratives.
Islam in post-Harper Canada
Almost every chapter criticizes the government of former Prime Minister Stephen Harper for "targeting" or "scapegoating" Muslims for political gain.
Haroon Siddiqui's chapter, "Anti-Muslim Bigotry Goes Official — Canada's Newest Dark Chapter," deals with the experiences of Muslims under the Harper government.
He presents a list of what he calls "Islamophobic" actions, speeches, policies or legislation undertaken by former Prime Minister Stephen Harper, immigration ministers Chris Alexander and Jason Kenney, and other Conservative members of Parliament and senators.
Ihsaan Gardee and Amira Elghawaby call on Canadian Muslims to reclaim their identities and reframe harmful narratives that were on the verge of becoming mainstream under the Conservative government.
This requires active civic engagement from Canadian Muslims, something that has increased thanks in part to groups such as Canadian-Muslim Vote and the National Council of Canadian Muslims.
Authors debate Muslim identity
"My sense of Muslim identity may not be another's definition of what a Muslim ought to be and it also may not be in line with scripture and sacred text."
In some instances, one author in the book responds to the concerns or questions raised by another. Safia Fazlul says she "lives on the fringe of being 'somewhat liberal Canadian' and 'somewhat conservative Muslim South Asian.'"
Her inability and unwillingness to live strictly in one category led her to be discriminated against and excluded by "both liberal and secular Canadians and traditional Muslim Canadians." People do not accept her even though she is comfortable with her multiple identities.
Ameen Merchant, on the other hand, raises a valid point about subjectivity and somewhat ignores the opinions of others about his relationship with Islam.
"My sense of Muslim identity may not be another's definition of what a Muslim ought to be and it also may not be in line with scripture and sacred text," he writes. "Then again, my subjectivity is also not anyone else's. It is multifarious absorbent, and always subject to change. And it is my own."
Mohamed Abualy Alibhai's suggestion that Muslims in North America "abandon the belief in the verbal revelation of the Qur'an," mirrors arguments raised by activist and author Ayaan Hirsi Ali, mainly that the literal understanding of the Qur'an must be "reformed or discarded."
Alibhai and Hirsi Ali are in agreement on their understanding of controversial topics such as jihad, sharia and the importance of the afterlife in Islam.
…we need Muslim reformist thinkers to use Islam to fight against radical interpretations of the religion.
Furthermore, Alibhai advocates for a conscience-based Islamic denomination, as if it does not exist. However, a look at Karim H. Karim's chapter illustrates how Aga Khan, the Imam or spiritual leader of Ismaili Muslims, has been doing what Alibhai argues is needed.
"The Islamic leader presents the concepts of ethics, democracy, development, meritocracy, pluralism and quality of life as some of the 'brides that unite' ways of understanding that are religious and secular," writes Karim about Aga Khan.
The Ismaili leader's ideas of the Qur'an underlie his discourse, but he rarely makes overt religious references in his speeches.
At the same time, Alibhai is dismissive of Muslim reformist thinkers who reinterpret the Islamic texts to accommodate the realities of modern life. Monia Mazigh's chapter, for example, illustrates how Islamic discourses can be invoked to disprove the notion of men's perceived superiority over women.
Interpreting modern Islam
There are different ways to convince different people of the same issue. You can argue that robbery is socially unacceptable, morally reprehensible, illegal, or against your religion. Each one of those arguments is valid depending on the audience. The argument based on religion is more appealing to a religious person.
In the same vein, we need Muslim reformist thinkers to use Islam to fight against radical interpretations of the religion.
Some of the authors identify as "inconsistent Muslim" or "cultural Muslim," however, we do not see a representation from an "observant Muslim" – those who may imprecisely be called conservative or traditional Muslims.
These are the proud Canadian Muslims who follow all Islamic laws and traditions and believe that they can also be civically engaged Canadians.
Furthermore, three of the authors are of Arab origin and the rest are South Asian. The Muslim community in Canada is much more diverse and the overwhelming majority of them are not represented in this book.
Overall, Aziz's book is a success as it represents a segment of an underrepresented group of Canadian citizens: Muslims who are spoken, about but rarely given the chance to speak for themselves.
Alireza Ahmadian is a Vancouver-based writer and researcher. He has a Masters of Arts in International Affairs and Diplomacy from the School of Oriental and African Studies, University of London. He has appeared on BBC World News and BBC Persian to discuss world affairs and is published on online forums such as New Canadian Media, BBC, and foreign policy blogs.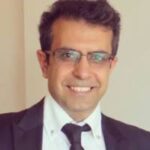 Alireza Ahmadian is a Vancouver-based writer and broadcaster. His radio show Review broadcasts every Sunday from 7 to 9 pm from Spice Radio 1200 AM in Metro Vancouver. He is a member of New Canadian Media Collective and a monthly columnist with New Canadian Media.