More than a year of since assuming office, the Liberal government has sadly still not fulfilled its campaign pledge to restore diplomatic relations with Iran. It is moving in the right direction, but the pace is slow.
Prime Minister Justine Trudeau said in June 2015 that he wanted to normalize relations with Iran. In September, Foreign Affairs Minister Stéphane Dion met with Iran's Foreign Minister Javad Zarif on the sidelines of the United Nations General Assembly to address status of relations between the two countries and discussed consular services.
On Monday, ipolitics.ca reported that Liberal Member of Parliament for Richmond Hill, Majid Jowhari,  hosted a few Iranian parliamentarians in his office. They talked about issues such as trade, people-to-people ties and human rights.  
Conservative Iran policy
The Harper Conservatives broke diplomatic relations with Iran in September 2012.
Countries rarely break diplomatic relations with one another even if they are at war. The common sense approach is that it is much better to engage in dialogue about differences than to stop talking.
Diplomacy is not about pandering to interests groups, self-righteous statements, ideology, and political posturing. Diplomacy, in its non-coercive approach, is the art of having difficult conversations especially with countries that are different from us.
That was not the Conservative Party of Canada (CPC)'s approach to diplomatic relations with Iran. The same culture still persists in the CPC.
In his reaction to Jowhari's meeting with Iranian parliamentarians, Peter Kent, Conservative MP for Thornhill, said that "good many Persian Canadians are disappointed to hear that such a meeting took place", and that he would have declined to meet with the Iranians.
Story of two e-petitions
It is commendable to see that Kent cares about what the Iranian Canadians think about Canada's relations with Iran.  He is definitely aware that there are currently two open e-petitions on the website of the Parliament of Canada representing two views about relations with Iran.
The first one, sponsored by Jowhari, calls on the Government of Canada to restore diplomatic relations with Iran "as matter of utmost importance" and has received 9,144 signatures. The second one sponsored by Kent has got 596 signatures.
These represent two different approaches to diplomacy.
Iranian diaspora
Kent and his party should expand the circle of the Iranian Canadians they engage with to at least understand other perspectives.
There have been different waves of emigration from Iran to Canada after the 1979 revolution. Iranians have left Iran for a variety of reasons. Their understanding of the Islamic Republic and its nature, and their experiences with different governments in Iran are not the same. Consequently, they advocate for different policies because they look at the same picture but see different aspects.
The Conservative Party seems to rely only on one narrative about Iran while ignoring others that can be useful and help Canada to better promote its national interests.
One of the most revealing illustrations of my concern about this tunnel vision is a meeting that then Prime Minister Stephen Harper had with a few members of the Iranian Canadian community, in Sept. 2012 (Full disclosure: I worked with four of the invitees on human rights issues and one more is a dear friend of mine).
People to people
The Conservatives should have asked the respected guests about the last time they had visited Iran and their current links to Iran, beyond sentimental attachments, language and opinions about what a better future could look like for Iran. Some have not been to Iran in decades.
It is noteworthy that Conservative MPs who won the support of the Iranian diaspora in areas such as the North Shore and Tri-Cities ridings in metro Vancouver, and Richmond Hill and Willowdale in greater Toronto – where there are sizable Iranian immigrant communities – failed in the last federal election.
Liberal candidates won all these ridings and their Iran policy undoubtedly played a pivotal role in their success.
Canada has achieved nothing by cutting diplomatic ties with Iran. As Canada works to re-establish diplomatic relations with Iran, people-to-people exchanges such as the meeting at Jowhari's office are useful to enhance mutual understanding.
---
Alireza Ahmadian is a Vancouver-based writer and researcher. He holds a Master's degree of arts in international affairs and diplomacy from the School of Oriental and African Studies, University of London. He has appeared on BBC World News and BBC Persian to discuss world affairs and has published on online forums such as New Canadian Media, BBC, and foreign policy blogs. He is also a policy advisor to the Iranian Canadian Congress.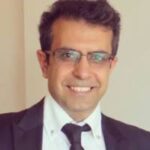 Alireza Ahmadian is a Vancouver-based writer and broadcaster. His radio show Review broadcasts every Sunday from 7 to 9 pm from Spice Radio 1200 AM in Metro Vancouver. He is a member of New Canadian Media Collective and a monthly columnist with New Canadian Media.