Unlike those in the Toronto and York districts, the Peel District School Board's (PDSB) schools have taken a proactive approach in creating a 14-page sex-education guide for parents in the Peel region based on the controversially revised health curriculum issued by the Ministry of Education.
The guide provides information about the sexual-development topics introduced this year by the Ministry of Education. The PDSB translated the guide into 11 different languages and sent it home to all parents in November.
"The new curriculum has caused lots of questions and concerns about what was going to be taught, and there was a lot of misinformation circulating in the community," says Ryan Reyes, communications officer at PDSB, who was the lead on creating this guide.
"This will help dispel misinformation and allow parents to play an active role in their child's education."
He says he gathered content for the guide by working in consultation with different departments and taking feedback from community members.
The guide was translated into multiple languages in order to meet the needs of diverse populations in the Peel district, and has received endorsements from several of these diverse groups.
"The Peel District School Board's parent guide to the revised health and physical education curriculum provides parents with a clear understanding of what their children will learn in each grade," writes Eileen de Villa, medical officer of health at the Region of Peel. "This will help dispel misinformation and allow parents to play an active role in their child's education."
Balancing today's realities with cultural values
Zaynab Zaidi received the guide from her four children's public schools in Mississauga.
"I'm not a naive parent," she says. "I understand why the curriculum is changing, because knowledge is power."
"Teaching a child the proper names of their body parts is a way to protect them from sexual predators so a child is less vulnerable," she adds. "I don't have a problem with my kids learning about anatomy, physiology and human reproduction in an age-appropriate manner."
However, she says she is concerned about the curriculum because it treats relationships between boys and girls as normal.
"We can reinforce our values without demonizing other people."
"Since this type of socializing is not in line with our values, we prefer to cover the material at home in the context of our values," she says.
She adds that in Islam, there is a certain code of conduct for "appropriate social interaction between boys and girls." The Zaidis are opting to pull their daughter, who is in grade seven, out during these lessons.
"We'll cover what material we think is appropriate at this point within the framework of the Islamic value system and the Islamic guidelines for interacting with the opposite gender," she says.
Zaidi concurs that not participating at all is not possible because her daughter will be exposed to the issues by her classmates.
"We cannot ignore this and have to be involved parents, but the information has to be handled in the framework of our value system. We can reinforce our values without demonizing other people."
Arun Anandarajah, president of the Senior Tamils Society of Peel, echoes Zaidi's sentiments.
"Immigrants are coming into a new environment here, and kids here are more exposed than in other immigrant societies," he says. "It was taboo to discuss sexual matters in the old environment, but in the new environment we live in, it has to be addressed."
He says he believes that the provincial government has not made the changes blindly. "They have looked at it before introducing it and the impact it will have," he says.
More resources are available
Not all school boards have taken the step in creating such a guide.
"The TDSB has not created resources like those in Peel," says Ryan Bird, communications officer at the Toronto District School Board (TDSB). "We have been encouraging parents to look at the Ministry of Education resources, which are available online and through schools. We also encourage parents to speak with their school principals for more information."
Christina Choo-Hum, York Region District School Board (YRDSB) communications manager, also notes that they have sufficient material on their website from the ministry in multiple languages, and some simple guides for parents in different languages.
Although the human development and sexual-health component of the curriculum will be taught in all public schools in the spring of 2016, Reyes says, "Any parent can make a choice to apply for religious accommodation to pull out their child from class," as parents will get notice two weeks before lessons are taught.
Sometimes kids may feel more comfortable speaking with their teachers than parents.
However, there is no exclusion granted when inclusion and different kinds of family systems are taught. Inclusion is taught throughout the year in all forms of the curriculum.
Communication with children difficult but necessary
Indira Sayanam (name changed for privacy), whose two daughters attend a public school in Richmond Hill, says she likes the new curriculum.
"It's really hard for parents to explain these matters to their kids," she says.
Sayanam's daughters are in grades eight and five. She says she is concerned that her older daughter must be informed of all these issues before going to high school.
However, she says, she finds it challenging to speak to her because her daughter avoids the conversations, as she feels uncomfortable hearing about it from her mother.
"It's necessary children are educated," says Sameena Bhimani, a Grade 5 school teacher in the YRDSB. "In grade five, students are beginning to go through puberty and very early in the year are asking questions and talking amongst their peers."
Bhimani says that parents need a push to discuss these matters, although she acknowledges that sometimes kids may feel more comfortable speaking with their teachers than parents.
According to Bhimani, there is not very much difference between the old and new curriculum.
She advises parents to discuss their values with their kids in order to open up the lines of communication.
"Many parents want to shelter their kids, but don't realize kids are already discussing with their peers," she says. "Unfortunately, children today are maturing faster."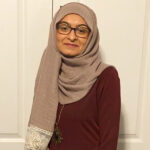 Sukaina Jaffer holds a Master's degree in International Journalism. As a freelance journalist, she has written for New Canadian Media, The Guardian, Guardian Unlimited and The Independent.