Increasingly, immigrants are learning what many of us already know. Life can be better in the smaller centres of Canada.
It takes me five minutes to drive to work. I can walk it in 30. After work, my golf course is five minutes from my home. The lake—you can see it from the office. Oh, and we have two of them in the city.
University? College? Vibrant arts scene? Restaurants? Check, check, check, and check.
Politicians readily available for a chat? Look out the office window one way and you see the MP's office. Turn your head the other way and there's the MPP's office. Behind you and a block over? City Hall and the mayor's office.
Life is just so much easier in a smaller centre.
I am talking about North Bay in Northern Ontario, (population 54,000) but I could be talking about many smaller centres across Canada.
I arrived in North Bay in 1978 to begin teaching journalism at Canadore College. I left the college in 1992 but I never left the city. We like it here too much. I have lived in many large cities. Life here is better.
Back in 1978 the only diversity in the city was provided by residents of Nipissing First Nation, which borders the city. Now, our office, the North Bay & District Multicultural Centre right in the middle of Main Street, is a hub of diversity. There is lots of diversity on the streets.
And it's seeping into even smaller centres in Northeastern Ontario. We are working with three in particular—the town of Cochrane, an hour east of Timmins; the city of Temiskaming Shores, 90 minutes north of North Bay; and the Central Almaguin area, 40 minutes south of North Bay.
"Why should we start attracting immigrants if my son can't find a job?" is a question we have heard more than once.
Local Immigration Partnership
They see what North Bay saw in 2005 when it created a Local Immigration Partnership involving a number of community organizations interested in creating an immigration strategy for the city. They see the demographic trends—baby boomer retirements, low birth rate and youth out-migration.
Increasingly, they see the fixes—tap the increasing aboriginal population for jobs, bring people with disabilities in to the work force, and attract immigrants.
Some communities see it quicker than others. The three communities we are working with are what I call "green lights." We still have amber light and red light communities in Northern Ontario. They are the ones who don't get it yet, or resist immigration.
"Why should we start attracting immigrants if my son can't find a job?" is a question we have heard more than once. If the person's son is a philosophy major and the town needs skilled tradespeople or medical professionals, the answer is pretty obvious.
What can regions of Canada with little experience attracting immigrants do to get the ball rolling? One strategy is to host an immigration symposium. We have organized two in North Bay, one in Temiskaming Shores and one in Timmins. They create a buzz in the community, generate media coverage, create partnerships and get people excited about the possibilities. Get the hall donated by the municipality, charge for lunch, and you have a symposium at no cost.
Develop a Local Immigration Partnership if you don't have one already. They are funded by Citizenship and Immigration Canada and they rally the community behind the immigration cause. Quickly you learn it is not just about attraction. Settlement, integration and creating a welcoming community are even bigger challenges.
Community champions
Find your community champions and let them lead.
Keep coming up with new projects that will enhance immigrant attraction and retention. Work with your local politicians to get them on board. Push them.
Produce materials like our video on why permanent residents should have the right to vote municipally and get it in front of city council. The video, found here, helped produce an 8-2 North Bay City Council vote in favour of asking the Province of Ontario to change legislation to allow permanent residents to vote in municipal and school board elections.
A recent mid-term evaluation of our project with Timmins, Temiskaming Shores and Central Almaguin by Meyer Burstein of Ottawa and Dr. Michael Haan of Western University referenced project communication, noting it could be improved. While we stressed the goals and strategies in the original information sessions, we neglected to reinforce them as we moved forward and some lost sight of where we were going and why.
Communication is an ongoing challenge. You have to tell the community why you're doing it and constantly reinforce the message. Many will forget and some will resist. Don't waste too much time with negative people and work with the green lights. They are much more fun to be around and they get things done.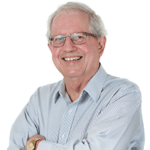 Don Curry is the President of Curry Consulting, which provides immigration solutions for rural and northern Canadian municipalities, and an NCM director (2022 - 23). He is also the Founding Executive Director of The North Bay & District Multicultural Centre, a multi-award winning immigrant settlement agency with offices in North Bay and Timmins. It is the lead agency for the Local Immigration Partnership project, the North Bay Newcomer Network and the Timmins Local Immigration Partnership.