As the pandemic continues to ravage Canada's economy, the federal government is betting on immigrant talent as being central to the country's economic recovery and eventual growth. They have doubled-down on their efforts with a plan to welcome more immigrants in the next three years than in any other three-year period in the country's history. This policy will likely attract top global talent – talent like Ola Halabi, whose success story offers much hope for what's asked of and what's to come from the newcomer community.
Starting a new life in another country can be overwhelming at the best of times. But doing so on the precipice of a global pandemic takes real patience and resilience – especially when you are hoping to reconnect with your career. That's the story of Ola Halabi, who along with her family, decided to move to Vancouver from Jordan in the summer of 2019. Like thousands of new immigrants to Canada, she arrived with great hope and expectation.
"My Journey started when my husband and I decided to settle down in Canada with our little family," Halabi says. "We were seeking a prosperous life and better life opportunities for our little ones."
Ola Halabi's journey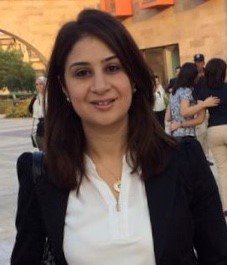 Halabi, like most newcomers, came equipped with significant education, skills, and experience. She received her BA in accounting in Jordan where she was born and raised and started her career with Ernst & Young as an external auditor before working in the banking industry. After her marriage, she moved to and worked in Egypt, all the while obtaining her MBA at the American University in Cairo. When she arrived in Canada, she brought over 15 years of experience in commercial banking that she hoped to leverage when working in her new home.
"As a skilled immigrant with many years of banking experience, I was expecting to find a job easily within two to three months of searching," admitted Halabi. "But in the first few months I rarely even got interviews at all and when I did receive interest, the process did not last long mainly because I didn't have "Canadian experience".
Right when Halabi was starting to lose hope, an acquaintance told her about the MentorConnect program at the Immigrant Employment Council of British Columbia (IEC-BC). She immediately signed up as a mentee and was soon matched with a mentor for a three-month partnership.
"I am so lucky that I was selected to be one of the mentees," says Halabi, recollecting her journey.
MentorConnect matches skilled immigrants with a mentor working in the same field in Canada. In January 2021, Halabi was connected with Chris Muir, who works in commercial banking at RBC.
"Chris understood my skills and work experience because he works in the same field as I did before moving to Canada," says Halabi. "I learned a lot about the Canadian banking industry and as our partnership continued, Chris really boosted my self-confidence exactly when I needed it. I realized I can succeed!"
With Support from Muir, Halabi polished up her resume in order to better showcase her strengths and vast experience. Muir identified courses that could help her gain a competitive edge and facilitated a mock interview with one of his colleagues at RBC, which Halabi says was very helpful.
"Chris was always there to give me advice and most importantly, he connected me with business market managers at RBC and other financial institutions, and finally all our efforts came with a fantastic result: I got a job in the middle of the pandemic – one month after my partnership with Chris formally ended."
Fast forward to today and she's now employed at RBC as a banking advisor. 
"As a banking advisor, I provide banking advice and solutions regarding investments and credit to individual and small business clients to support them in reaching their financial goals," adds Halabi. "It is closely related to my previous commercial banking experience in Egypt."
What are Halabi's future plans?
"I recently passed the Canadian Securities Course exams to be fully licensed to work in Canadian investment securities. My ultimate goal is to get back to commercial banking in Canada as I have the passion, required skills and knowledge to do so."
Halabi knows first-hand the challenges newcomers face when it comes to finding employment after arrival. That's why she's become a champion for occupation-specific mentoring for newcomers. She even participated as a speaker at the National Mentoring Partnership's September 2020 cohort event in Vancouver.
"I'm very thankful for the fruitful and amazing mentorship program at IEC- BC and it's now my turn to give back," states Halabi.
As Canada reels from the economic impact of COVID-19, it's clear that the country's immigrants – like Ola Halabi – are and will continue to be key in the country's economic recovery and eventual growth. They just need the opportunity.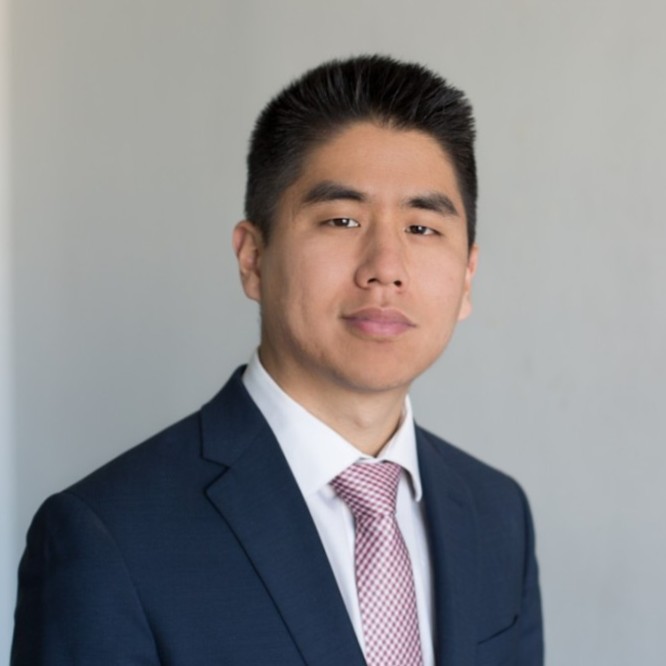 Daniel Kim is a guest writer for NCM. He a communications specialist with the Toronto Region Immigrant Employment Council (TRIEC). TRIEC is a proud member of the National Mentoring Partnership which consists of mentoring partners from Nova Scotia to British Columbia, including IEC-BC.