The good news announcement was a long time coming.
As someone who's been involved in immigration initiatives in North Bay and throughout northeastern Ontario since the early 1990s and has consistently advocated for increased immigration to the region, it was gratifying to see the crowd at North Bay City Hall applauding the announcement on June 14.
The Rural and Northern Immigration Pilot is the result of successful lobbying by northern-Ontario-Liberal MPs and the support of the communities they represent. The federal government expanded the pilot to include western municipalities but the fact that all five major northern-Ontario cities were approved as participants shows who was leading the charge.
Modelled on the successful Atlantic Immigration Pilot, the program includes northern-Ontario cities North Bay, Timmins, Sudbury, Sault Ste. Marie and Thunder Bay plus their surrounding regions. It also includes Brandon and Rhineland/Plum Coulee/Gretna/Altona in Manitoba, Moose Jaw Saskatchewan, Claresholm Alberta, and Vernon and West Kootenay in British Colombia. West Kootenay includes Trail, Castlegar, Rossland and Nelson.
Initiative Explained
At the North Bay celebration on June 17, speakers represented the lead agency, the North Bay & District Chamber of Commerce, the region's immigrant settlement agency, the North Bay & District Multicultural Centre, and the region's employment centre, Yes Employment. Similar partnerships were evident in the bids of the other successful communities. Eleven were chosen from more than 50 applications.
The selected cities stood out because they were able to make the case, through their community partnerships, solid data and letters of support that they're capable of accepting and settling more immigrants. Specifically, to fill jobs that can't be filled by qualified Canadians or permanent residents.
Details are sketchy at present, but will be worked out over the summer between Immigration, Refugees and Citizenship Canada and the successful communities. In broad terms, each community will promote the pilot and their community to prospective candidates, identify job opportunities and work to match applicants to jobs.  They assess candidates with genuine employment opportunities and the intention to stay in the community, recommend candidates to IRCC for permanent residence for a final decision, provide a welcoming community, connect immigrants to settlement services and community members.
Prospective immigrants will be evaluated by IRCC based on their age, education, English or French language ability, work experience, arranged employment and adaptability. Communities may advocate that some of those standards be adapted to fit local job vacancies. For example, if truck drivers are in demand but truck drivers don't meet the selection criteria standards, can some accommodations be made?
The Initiative Moving Forward
The application process is expected to begin this fall, with the first successful applicants arriving in 2020. North Bay organizers are estimating that 250 immigrant families will come to the city and its surrounding area.
This and the Atlantic pilot are federal government initiatives that should be applauded. Too many of the approximately 300,000 immigrants coming to Canada each year are settling in the major cities, not going where they're really needed.
Smaller communities provide cheaper housing, no traffic congestion, equal education opportunities for family members, settlement services and networking opportunities and a more relaxed lifestyle. In North Bay for example, nothing is more than 10 minutes away by car, including beaches, golf courses, athletic facilities, restaurants, theatres, schools, and your office or job site. The city has one of the most beautiful waterfronts in Canada. A home selling for $2 million in Toronto may cost 10 or 20 per cent of that in North Bay.
Now it will be up to the organizers in each of the 11 communities to establish the framework to make it happen.  Much can be learned from the Atlantic pilot, which increased the retention rate of immigrant families considerably. Prospective immigrants are already aware of the new program. In the two days immediately following the announcement, I had inquiries from India, Pakistan, Trinidad & Tobago and Georgia.
Immigrants will be happy to settle in smaller cities in Canada and if the community partners work well together they will be successful.
I say, bring them on! ​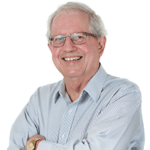 Don Curry is the President of Curry Consulting, which provides immigration solutions for rural and northern Canadian municipalities, and an NCM director (2022 - 23). He is also the Founding Executive Director of The North Bay & District Multicultural Centre, a multi-award winning immigrant settlement agency with offices in North Bay and Timmins. It is the lead agency for the Local Immigration Partnership project, the North Bay Newcomer Network and the Timmins Local Immigration Partnership.