Both Conservative and NDP opposition members are calling on the government to stay deportation orders for international students who were scammed by an immigration consultant in India but were given entry to Canada and have completed degrees and work experience in this country.
On June 1, a frustrated CPC MP Tom Kmiec raised — for the third day this week — an emergency call to stay the deportation orders of international students who were allegedly scammed with fake college acceptance letters, to the Committee on Citizenship and Immigration (CIMM). 
"We sent a letter calling for an emergency meeting to consider the case of the international students," the Calgary Shepard representative said at a committee meeting Thursday morning to finish its clause-by-clause analysis of Bill S-245 on Lost Canadians. "And that did not happen."  
NDP MP Jenny Kwan got the ball rolling at the top of the week, calling on the Liberals to stop 150 international students from being deported. However NDP, Liberal and Bloc Québécois MPs in the Committee voted against the CPC motion.
"I wrote an urgent letter to the ministers of public safety and immigration about 700 Punjabi international students who are victims of a targeted exploitation scheme," Kwan said during statements by members in the House of Commons on May 29. 
"The Minister of Immigration, Refugees and Citizenship says that victims of fraud should not be punished. We need more than words." 
Both opposition groups' calls have gone unheard, however. 
On Wednesday, Kmiec's verbal notice of motion to stay the deportations of the international students until CIMM can hear their testimony was defeated by 6-5 votes against. 
Liberals response 
In response to initial reports of potentially hundreds of scammed international students in March, Immigration Minister Sean Fraser told 88.9 RedFM, an ethnic news source, about heightened "integrity measures" put in place with border security, and at colleges and universities to catch fraudulent admissions papers.  
The Parliamentary Secretary to Minister Fraser, MP Marie-France Lalonde, says the Liberals are focusing on "identifying culprits, not penalizing victims." 
"Victims of fraud would have an opportunity to demonstrate their situation and present evidence to support their case," Lalonde added, replying to Kwan's question on Monday.
However in March, New Canadian Media uncovered hearing transcripts that showed even though students can plead their case at a tribunal, despite sharing all the facts known publicly, all students so far have been issued a deportation order. 
Hundreds of students and allies showed up to protest the deportation orders in Mississauga on Friday, June 2 according to the Migrant Workers Alliance for Change, following the Committee vote earlier this week.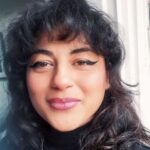 Keitlyn (they/them) is a multi-media journalist residing in Scarborough, Ont. They are interested in long-form journalism that highlights the visibility of BIPOC expression. True to millennial form, they are a small business owner, carpenter and freelance photographer. They were interested in NCM as it understands the "big picture." Journalists are dedicated to truth and democracy. Our communities have not always had access to these privileges. NCM is filling in a large gap that North American media has long neglected.