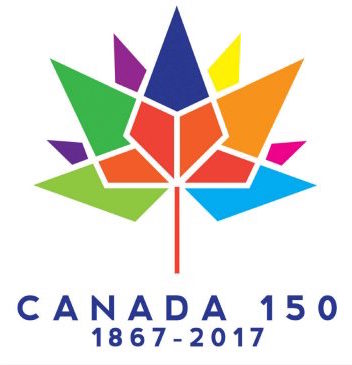 When Sheema Khan told audience members at the Aga Khan Museum that the men sitting at one of her last lectures refused to face her, the entire room cringed.
Khan, a Globe & Mail columnist, author and women's activist, says that she became a activist and feminist because of the Muslim community and this kind of behaviour.
For Aga Khan's lecture series "Islam in the 21st Century," Khan spoke on the challenges and opportunities of being a woman, muslim and Canadian.
Known for her fiery columns and controversial discussions on the perception of women in the Islamic community, Khan centred her talk around her latest book "Of Hockey and Hijab: New Reflections."
Dr. Ruba Kana'an, head of Education and Scholarly Programs at Aga Khan, organized the event that had 250 audience members in attendance.
The topic was chosen amongst many that the Aga Khan visiting survey uncovered, but Kana'an said such a controversial topic was sure to pique the interest of many people within and outside of the Muslim community.
"The issues of women, gender [equality] and the perception of women [are] questions we always ask," says Kana'an. "It's important to address these issues especially with how much misconception and misunderstanding there is between patriarchy and religion. It's a topic to bring to the public."
Muslim women's unhappiness in Canada
The highlights of Khan's lecture related to the statistics that started off her talk, which she used to discuss how unhappy and targeted Muslim-Canadian women felt.
In the Environics Survey 2016, 42 per cent of Muslim women said they felt discriminated against. Of that percentage, 60 per cent wore a head covering and 40 per cent did not. Compare this to Muslim men, of whom only 27 per cent said they experienced discrimination.
Khan says this treatment leads Muslim women in Canada to be unhappy and concerned.
"More Muslim women than men worry about how Canadians view Muslims. They are far more pessimistic than men are," she says. "They worry about how Muslims are portrayed in the media, stereotyping their neighbours and wondering if the the next generation will face more difficulties than they do. "
"More Muslim women than men worry about how Canadians view Muslims."
One of the members of the audience, Judy Csillag, who has been doing interfaith and intercultural work for over 35 years, says that these worries could stem from the fact that mothers and women see how prejudice affects their children more than the men.
"Khan spoke a lot about how women don't go to the mosque as much as men do. They are usually at home with the kids and involved in their children's life," Csillag says.  
To the contrary, Khan says part of the reason why Muslim men are happier is because they aren't seen as inferior in Islamic society.
Experiences drive desire for change
Khan recalled a few experiences in her lifetime where she felt that men refused to acknowledge her as a scholar and speaker.
One circumstance, Khan recalls, happened in 1996 in Quebec. She was preparing to  speak at a Unity Dinner — a function put together by the Islamic community to address inequality in their community — when she heard that the more Conservative mosque had rejected the idea of having her speak.
They didn't think a women should speak in public, she explains.
"One of my muslim colleagues said, 'Sheema don't take it personally, it's not you they're against, it's just women in general,'" Khan repeats, laughing with the audience.
She says that the views that conservative Muslim men have of women stems from their ignorance of the roles of women during the prophetic era.
They didn't think a women should speak in public, she explains.
"There was one scholar, the late Abduhalim Abu Shaqqa: he was a member of the Muslim Brotherhood. He [performed] very valuable research on Islamic women, which unfortunately is ignored in the Muslim world," Khan explains.
"It took him ten years, but he looked at every single verse and narration that had to deal with women and, in conclusion, he found that the way women participated in society during the best era and generation is very different from what we see today in the Muslim world."
The importance of women in the conversation
Kana'an says that hearing these stories is important for young immigrants looking to locate their experiences within a Canadian context.
"One of the things that we are noticing [. . .] is that there is a happiness in the awareness of students, that they gain a sense that they matter, their history matters and that there is a worthwhile contribution they've made to the world at large," she explains.
Csillag agrees, saying that as a refugee from Hungary, it was hard for her to settle in Canada.
Kana'an says that hearing these stories is important for young immigrants.
"[How] pleased my heart is that women are starting to take the stage, and Aga Khan has been a godsend for women speaking as equals," she comments. "What was fantastic is that so much of the audience is not Muslim, so people are reaching out and wanting to learn."
For Csillag and Khan both, educating the younger generation is of utmost importance in order to fight radicalization and misconceptions.
"Being treated as an inferior human being is something no one should go through" says Khan. "I decided that I had to fight back. And by pushing back that's how I gained my self respect. I've created a lot of controversy in my community, and I don't mind because I'm thinking of the next generation."