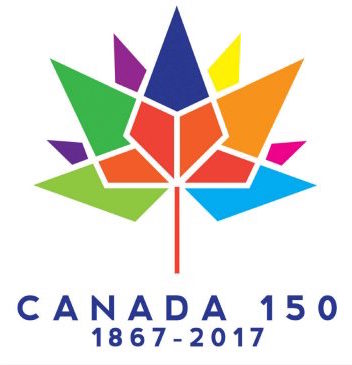 "Just because you've fallen off ship doesn't mean you're drowning."
In the film My Internship in Canada, the person struggling to stay afloat is the politician who fails to please everyone. Oscar-nominated director Philippe Falardeau's film is a satirical, yet eye-opening, take on Canadian politics that showcases just how non-democratic our government can be.
For National Canadian Film Day on April 20, charitable organization Samara Canada collaborated with the Regent Park Film Festival to fill a Cineplex movie theatre in downtown Toronto for Falardeau's political comedy.
The film is based on the journey of a young Haitian man, Souverain Pascal, played by Irdens Exantus, who greatly admires Canadian politics and culture. He gets a response to his 15-page application and secures an internship with a Northern Quebec member of Parliament (MP).
Steve Guibord, played by Patrick Huard, is the independent MP for Prescott-Makadew à Rapides-aux-Outardes and unwillingly finds himself in the awkward position of holding the decisive vote on whether Canada will go to war.
Guibord travels across his riding to consult constituents with his wife, daughter and Pascal. The story escalates when groups of lobbyists get involved in a debate that spins out of control. In the end, Guibord is tugged and pulled in various directions and must face his own conscience to make a decision that could affect the entire country.
Making politics accessible
Newcomers to Canada and members of the Toronto communities of North York and Lotherton were among those who attended.
"We thought it was a great opportunity to provide a little bit of education behind Canada's political system, in a fun way," said Madison Van West, coordinator of the Democracy Talks program at North York Community House (NYCH). She worked with her colleagues to bring 75 people to the screening from NYCH, which provides civic engagement and community development services to newcomers.
"We've seen them try to create platforms and implement mechanisms to be open and democratic, but in doing that, anyone can speak and say anything."
"Sometimes politics isn't the most accessible topic, but a movie screening is a great way to bring everyone together and learn more."
In the film, Guibord tries to initiate democracy by inviting members of his community to a town hall. Unfortunately, opposing viewpoints cause tension rather than a conversation that leads to a collaborative decision. The scene shows just how messy democracy can be.
NYCH program manager Zesta Kim said she understands and has witnessed the hardships politicians face in her community when having to weigh several interests to create an all-inclusive environment.
"We've seen them try to create platforms and implement mechanisms to be open and democratic, but in doing that, anyone can speak and say anything," she explains. "So, sometimes it doesn't turn out too well."
Falsification of equality
In the film, Guibord has trouble balancing the interests of his wife, daughter, protesters, the mayor, and the prime minister. He can only rely on Pascal to help find a middle ground that stays true to Canadian culture and democracy.
"We haven't seen a representation of minorities in politics and in Parliament."
In a panel discussion held after the screening, emerging filmmaker Amita Zamaan said these competing special interests are what disappoint and deter people from engaging in Canadian politics.
She added that the disengagement is due to the lack of representation and the falsification of equality in our government.
Through her web series, Dhaliwal15, Zamaan, like Falardeau, approaches politics through satire when examining the lack of diversity in Canadian politics. 
"We haven't seen a representation of minorities in politics and in Parliament," she said. "I'm trying to address that issue by placing this fictional character (Bobby Dhaliwal, played by Jasmeet Singh) in my film, but also addressing how limited our discussions in Canada are on progressive issues."
Explaining voter apathy
Another panel member, Algoma-Manitoulin member of provincial Parliament (MPP), Michael Mantha, said the problem is deeper than just having an open platform to discuss. He said there is a lack of interest from community members.
"However you make your decision, you will have to put your head on your pillow and live with your conscience."
"I've being trying to engage with people throughout my riding, to try and get a pulse on what needs to be discussed for better engagement," Mantha said.
"Going off the numbers in my area, last election there was a 51 per cent voter turnout. People have look at politicians, their decisions, and their actions and think, 'Why am I going to get involved if they're not listening to me?'" he added.
Mantha, who was elected in 2011, has served two consecutive terms as MPP and said while he loves all aspects of his riding, from its environment to its citizens, he is well aware of the tactics that are often involved in getting politicians to make certain decisions. 
"Individuals are put into difficult positions, but again it comes down to that person's principles and being responsible to the people that put you into that position," he said. "However you make your decision, you will have to put your head on your pillow and live with your conscience."