More than seven million Ukrainians were forced to leave the country when Russia invaded Ukraine – 20 per cent of the country's population. And while most of the refugees are remaining in Europe, many have applied for a visa to come to Canada.
According to the Canadian government, Canada has received almost one million applications under the Canada-Ukraine authorization for emergency travel (CUAET) and has approved more than 650,000.
Why is Canada so popular with Ukrainian refugees?
Canada is a destination of choice for a number of reasons. First, Canada has the largest Ukrainian diaspora in the world. In other words, more Ukrainians living outside Ukraine are in Canada, compared to any other country. According to the 2016 Census, about 1.36 million people, or close to 4% of the Canadian population, reported at least one of their ethnic origins as Ukrainian. As a result, many Ukrainians have relatives or friends who can support them when they first arrive in Canada.
Second, Canada is very far from Russia, and people feel much safer in North American than in Europe.
Since the end of the Second World War, it has never been easier for Ukrainians to arrive in Canada than it is now. The CUAET allows Ukrainian nationals and their family members to come to Canada and stay for up to three years. Ukrainians can apply for a free visitor visa and an open work or study permit. And while the government says it tries to process most applications within 14 days, it usually takes three to four months.
Despite having issued more than 650,000 visas, less than 150,000 Ukrainians have arrived in Canada since the program started, according to the government. That means about 80 per cent of Ukrainian applicants who receive a visa choose not to move to Canada. Some say that plane tickets are too expensive. For others, the fact that men are forbidden to leave Ukraine during the martial law is crucial as families don't want to leave Europe without their husbands, fathers and sons.
Europe or Canada?
Most Ukrainians waiting for a Canadian visa do so in Europe. After their Canadian visa is approved, they face the dilemma of whether to stay in Europe or come to Canada.
A Facebook group named Ukrainians in Canada, gives Ukrainians a forum to exchange their views.
Iryna, for example, advises Ukrainians living in Germany to stay there.
"Here in Canada you will miss terribly European architecture and culture, the opportunity to travel to any country in Europe for the weekend. You will miss the warm climate," wrote Iryna who says she is currently living in Calgary, Alberta.
Oleksandr arrived in Canada four months ago. Before moving to Toronto he lived in Germany for about half a year.
"Here you may not feel like an immigrant, but only after your language is very good. Socially, Germany is definitely better. It's completely different in Canada," Oleksandr commented on Facebook.
On the other end of the spectrum, Volodymyr who is in Nanaimo, British Columbia, said living in Germany was "gloom."
"Canada and Germany are heaven and hell. Only Canada!" Volodymyr posted.
Marina, who moved to Edmonton from Mariupol, a city with a half-million population totally ruined by the Russian army last year, likes Canadians because they are open to newcomers.
"We have been here since June and I will say that people are great here! There is help everywhere. They are all immigrants of some generation. If Canada is your dream – go for it," Marina posted.
Six waves of Ukrainian immigration
The first wave of Ukrainians came to Canada when Canada's federal Minister of the Interior Clifford Sifton launched an invitation for resettlement to Canada in Ukraine in 1897. The government gave free land in the Canadian prairies to immigrants.
Another wave of Ukrainians arrived after the First World War when Ukraine became part of the Soviet Union. Then thousands of Ukrainians moved to Canada after the Second World War when the western part of Ukraine was annexed by Russia.
The next immigration wave started after the dissolution of the Soviet Union in 1991 and then transformed to regular immigration because of economic reasons referred to as an "economic immigration wave" in Ukraine.
The current wave of immigration began with the recent Russian invasion of Ukraine displacing millions of Ukrainians. In response, the Government of Canada has introduced new measures to admit Ukrainians to Canada.
| | | | |
| --- | --- | --- | --- |
| Wave # | Years | Number of Immigrants | Sources |
| 1 | 1897-1914 | 150,000 | Government of Canada 2020 |
| 2 | 1920-1941 | 67,000 | Ukrainian World Congress |
| 3 | 1945-1952 | 30,000 | Hou & Yan 2020 |
| 4 | 1991-2016 | 112,000 | Hou & Yan 2020 |
| 5 | 2017-2021 | 14,000 | IRCC 2022 |
| 6 | 2022- | 148,313 | IRCC 2023 |
New Canadian Media talked with Ukrainians who moved to Canada, some of whom decided to go back to Europe and others who found the strength in themselves and were able to stay and build a new life away from their home, family and friends. These stories of hopes and disappointments, courage and self-sacrifice will appear in a future story.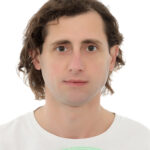 Yuriy Umansky, a former journalist in Ukraine with a focus on politics, economics and social life, now lives in B.C.