As many regions of the world begin to reopen and see signs of economic recovery, Latin American startups are flourishing in the Toronto-Waterloo corridor and poised to expand globally.
In 2018, the Canadian government created the Startup VISA program to appeal to international entrepreneurs who were considering alternative innovation hubs to the United States because of the Trump presidency's hostile stance on immigration. Even with international mobility severely restricted due to the pandemic, the interest of Latin American startups in setting up shop in the Great White North has not waned.
Miryam Lazarte is the co-founder and CEO of LatAm Startups, a non-profit accelerator that brings startup companies from Central and South America to Canada. She focuses on helping them scale globally from Toronto. In just seven years, Lazarte, who was born in Colombia, has grown her business incubator venture from a two-person volunteer operation to an 11-person staffed company.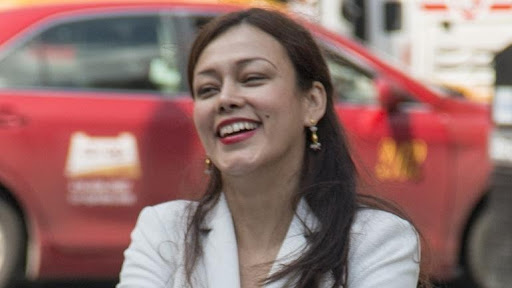 Miryam Lazarte,  CEO, LatAM Startups. (XQuadra Media) Lazarte is bringing companies with proven track records to the Toronto area.
Lazarte says the entrepreneurs LatAm is investing in are not just people with ideas but have proven track records with companies that bring in millions  in yearly revenues. For example, Cloudwalk, a Brazilian company which created a payment technology network, was part of LatAm's market entry program and raised $190 million in financing. Another success story is NeoJets, a digital management company for business aviation. NeoJets was also lured to Canada by the Federal Startup Visa program and is now managing $220 million in assets, and it recently expanded from its Toronto offices to intercontinental aviation hubs like Dubai and London.
Latin America Startups Thriving in Canada
Juan Gavasa is a seasoned entrepreneur and journalist who relocated to Toronto from Spain and a frequent mentor to startups looking to expand to Canada. He says Latin American innovation hubs have shown that they can adapt to the complexity and competitiveness of the Canadian marketplace.
"Many startups would come wearing a badge of success from their region, but once they landed here, they found out that if they wanted to make it, they needed to start again, from scratch, from an incubation stage, or otherwise they'd be better off going home," Gavasa says. "That doesn't happen as much anymore." An example of this is Cornershop, a Chilean-Mexican startup focused on last-mile grocery delivery, which entered the Canadian market and was acquired by Uber in 2019.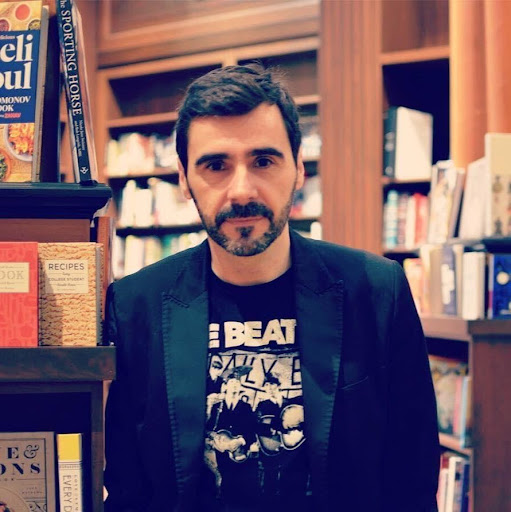 Alejandro Vivanco, a finance professional in Toronto, says he has seen Hispanic companies lead the way in responding to demand for services in the financial technology field. According to the World Bank, around half of the Latin American population has no access to basic financial products or services such as a checking account or credit cards – a gap being addressed by financial tech innovators who have opened the way for collaboration with Canadian companies.
"This increased engagement is important to raise awareness about the great potential that exists in Latin America and open more doors for our communities," Vivanco says.
For example, Brazil-founded Nubank is now valued at over $25 billion after raising $400 million in the North American markets. Larger corporations are noticing this trend.
In line with this, banking giant Scotiabank has deployed over $200 million in digitization initiatives that include the development of Digital Factories in Latin American financial tech hubs such as Mexico City.
Ripple Effect
This cross-border collaboration is an indicator of the potential significant global impact that exists if bridges rather than walls are built between the two regions.
"The way to succeed in the Canadian marketplace is through collaboration and strategic partnerships," says Gavasa, who's also the founder of Toronto-based XQuadra Media.  
In this light, the importance of Latin American companies' success in Toronto not only has a strong impact in Canada, but it creates a ripple effect that results in the evolution of Latin American ecosystems. Just as it happened in Silicon Valley, in Austin and in Boston, seasoned entrepreneurs who experienced success can become investors and mentors that help guide the startups of the future.
This can have a strong impact on the social fabric of Latin America as a whole: if emerging companies are successful globally, they can offer better jobs, have more capital to tackle the complexity of the region's social issues through efficient and scalable technology and play a critical role as a unifying force throughout the American continent.
---
This story has been produced under NCM's mentoring program. Mentor: Fernando Arce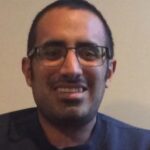 Javier Ortega-Araiza has multiple global experiences as a storyteller and social entrepreneur having travelled to over 30 countries. Now based in Toronto, he is a published author in both English and Spanish."