While access to child care is a problem for many families in British Columbia, for immigrants the problem comes with additional challenges—with women in particular delaying employment, or other prerequisites to employment, to look after their children.
"Coming here, we didn't expect that child care would be expensive, the waitlist very long, and you just can't get access," says Thea Lopez. When her family moved from Dubai to White Rock, B.C., in 2017, she did everything she could to prepare for their new life. "Little did we know, Canada has a big problem with child care." 
Cities in B.C. are no longer among the most expensive for child care, thanks to fee reductions in recent years by the provincial government. Yet there remains a shortage of spaces. Only about 20 per cent of B.C. children have access to licensed daycare.
No network to fall back on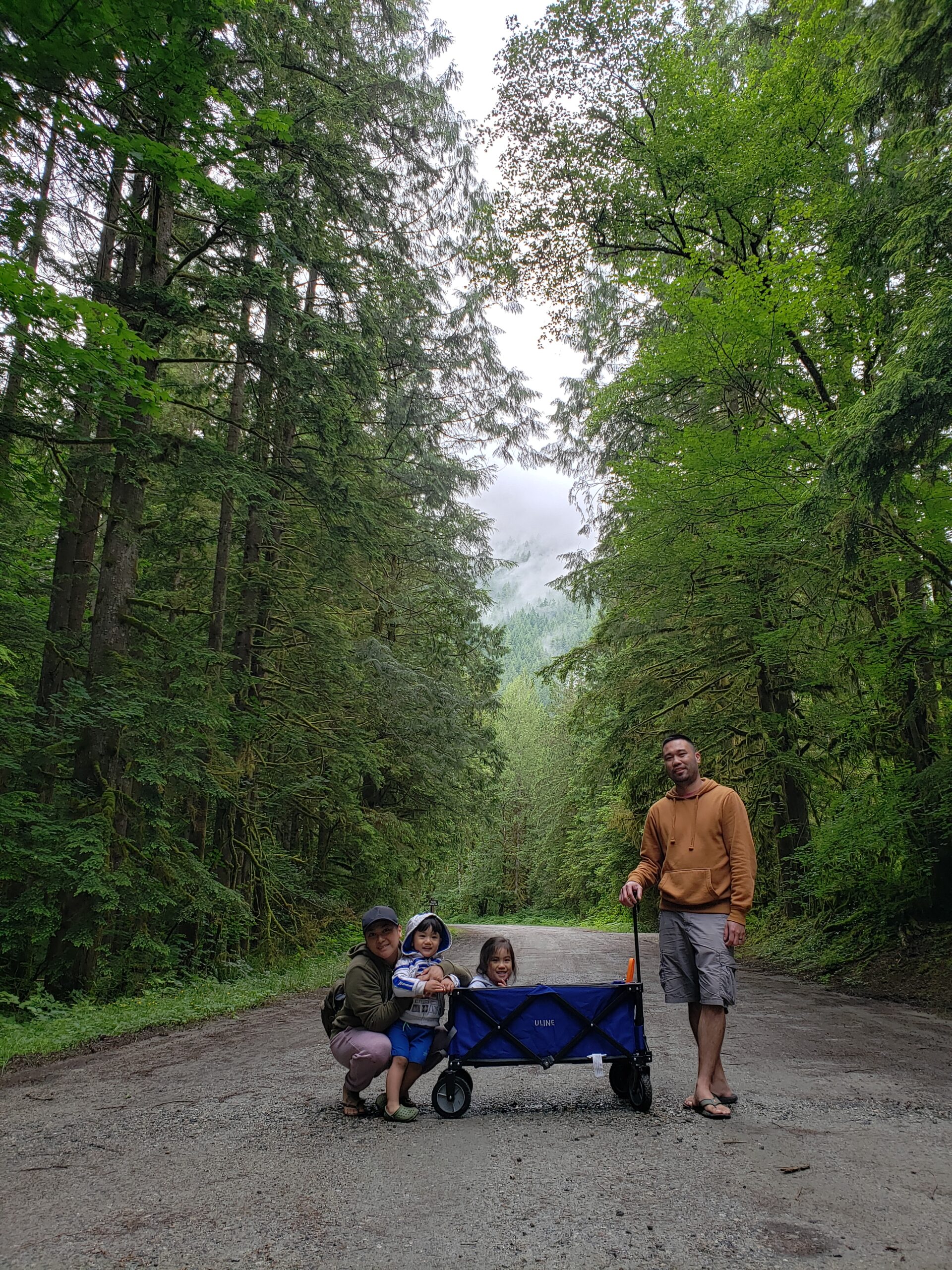 After looking up 30 facilities in her area, Lopez enlisted her then one-year-old daughter—and son, with whom she was pregnant—at the most affordable, best-rated daycare she could find. They were around 360th on the waitlist. 
Dr. Sonia D'Ambra, a mining rock mechanics engineer from Italy who moved to Canada in 2006, had a similar experience. "I didn't realize that the waiting list in Vancouver is a couple of years long," says D'Ambra, who is also a member of the Immigrant Women's Advisory Committee (IWAC). When none opened up for her daughter, D'Ambra was forced to hire a nanny.
A few years later, she tried to enlist her daughter for before and after-school care. When none of the three facilities she sought were available, she had to place her daughter at a private school. By the time D'Ambra was notified of an available spot, her daughter was already in second grade.
Because of the shortage, it's common for many parents to stay home and care for their children. For immigrant families, however, staying home means more than foregoing an income. It also means putting on hold other requirements for employment, such as ESL classes or the pursuit of further education or professional certification.
Lopez and her husband, who are both nurses, knew getting certified to practice in Canada would be an arduous process. But the lack of child care made things more difficult. 
To avoid exhausting their life savings, they decided that he would pursue his certification first and find work. Lopez, meanwhile, stayed home to care for their daughter and newborn. In the interim, the risk of losing 12 years of nursing seniority grew.
The absence of family, community, and a network results in a greater strain. "Put yourself in the shoes of a new immigrant family: they're isolated, they don't have family that know how to navigate systems in Canada and B.C.," says Danielle Hollander, an early childhood educator and program manager who has worked with immigrant families in the profit and non-profit sectors. 
"Most community programs can't afford translators. It's hard enough for English-speaking people to get access to things here. So there's lots of barriers for new immigrant families."
Balancing profession and parenting
Filmmaker Lama Alrakad completed her theatre degree in Russia and built a career as a theatre, film, and TV director in Syria. After moving to Port Moody, B.C. with her family two years ago, she decided to go back to school to study visual effects, hoping to land better work opportunities. With classes in the afternoon or evening on some days, Alrakad needed after-school child care for her then eight-year-old son. 
And although she found one, a process that took nine months and 11 waitlists, she had to pull him out after only two months due to neglect on the part of the provider.
It's a situation that creates a lot of issues, says Valerie Wong, a career counsellor who has worked extensively with immigrants and non-immigrants. Even if they're able to secure child care, some families withdraw from the facility because of subpar quality.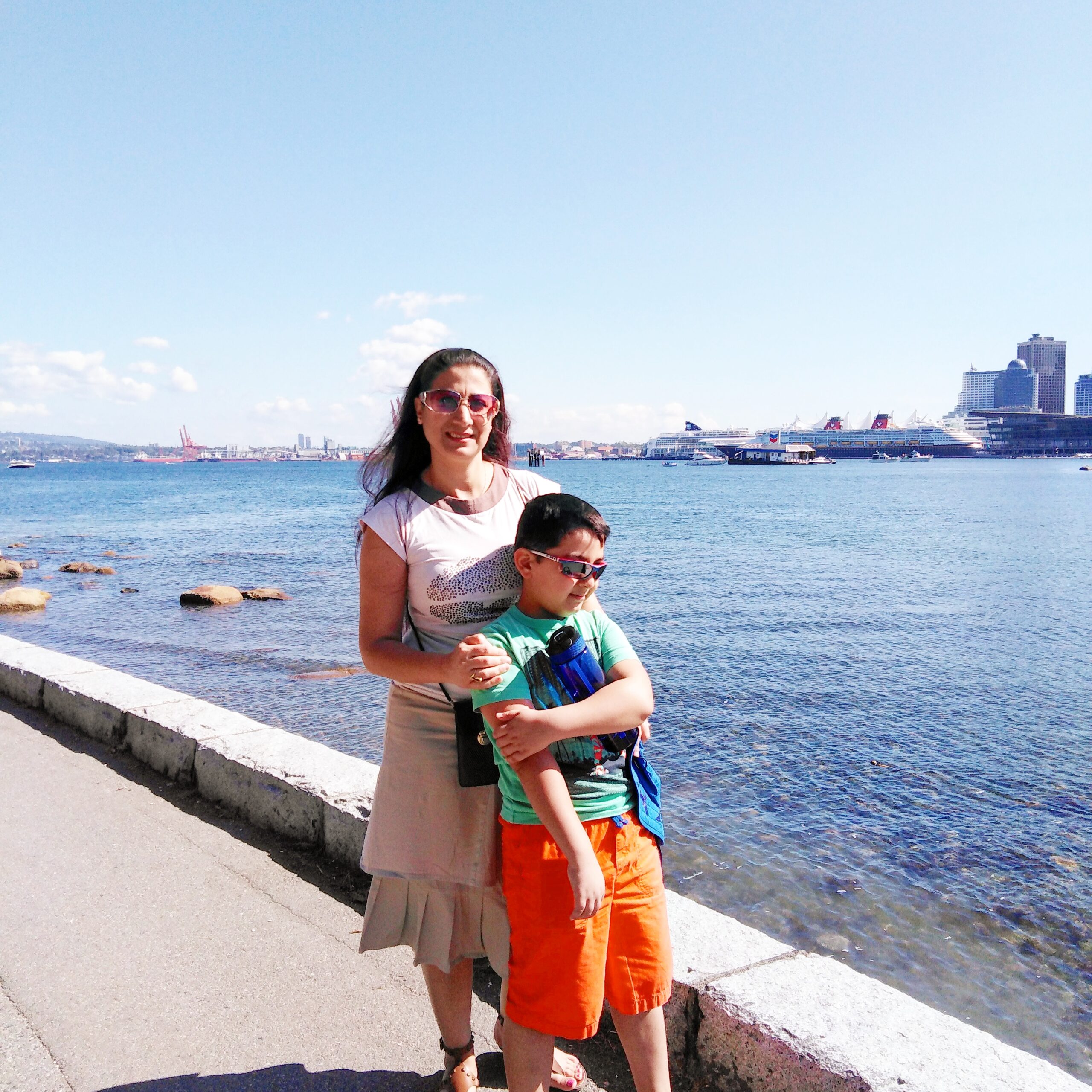 "All of a sudden, they have to take care of their kids on their own," says Wong. "They have to take time off work, or they can't work at all."
"Asking a skilled immigrant to come to Canada without a solution for daycare means we are bringing people [in] to let them sit at home," says Alrakad. "If I had quality, affordable child care, I would work, I would not stay at home at all." 
As it is for many local families, the choice between practising their profession and parenting is a difficult one for immigrants. D'Ambra, who worked as a manager at an engineering company before co-founding her own consulting firm, Hamilton & D'Ambra, says she's seen this first-hand, having hired and worked with engineers from abroad. 
"I had [colleagues] that would come to work and say, 'the only reason I'm coming to work is not to lose my seniority, because the amount I'm paying for child care is as much as I'm making here.'"
Child care affects the whole family, she adds. "I have seen fathers in the middle of an important meeting and you knew they weren't listening anymore. You could tell there was no use for them to be at that meeting if they didn't have peace of mind that their children were okay."
D'Ambra says there has to be a way for people to access the child care they need without having to choose between their children and their work, or giving up the latter entirely. 
Child care comes first
According to an October report by the Canadian Centre for Policy Alternatives, child care access has improved  in the last three years, under a minority NDP government with support from theGreens. Fifty childcare facilities have been converted to prototype sites for $10/day care, which the NDP government promised to expand on during their re-election campaign. 
The report also cites that 66 per cent more children have benefitted from subsidized child care between 2016 and 2019. Yet, the number of licensed spaces for children under 12 grew only by 3 per cent between 2012 and 2019.
In the last year, Thea Lopez has been able to return to school remotely for her nursing licensure, between working part-time and caring for her kids. She says she's looking forward to graduating in August 2021, and that she hopes to retain her seniority. Her daughter, still 26th on the waitlist, is now in kindergarten and no longer needs child care.
"I am very thankful for Canada taking us in," says Lopez, who continues to advocate for child care and describes the $10/day offering as "ginormous help" for many families. "But in order for us immigrants to participate, we need help to reach the professional level we were in before we got here."
"There is mentorship, there is access to English and all of that, but child care comes first. I firmly believe that."
Johna Baylon is a freelance journalist and writer based in Vancouver, B.C. She is also NCM's Local Journalism Initiative Reporter. She is drawn to stories around immigration, care work, and communities in the diaspora. Born in the Philippines, Baylon grew up in Hong Kong, where she covered food and design as a writer and editor prior to moving to Canada in 2019. Find her on Twitter @johnabaylon.