Ontario Premier Kathleen Wynne was repeatedly under attack and on the defensive Wednesday night during a debate on issues facing the black community.
The debate in Toronto's Jane and Finch neighbourhood featured all major party leaders except Progressive Conservative Leader Doug Ford.
Wynne was taken to task for her government's record on disproportionate numbers of black children facing suspension and expulsion, inequities in the health care system and the persistence of carding by police.
Throughout, the premier stuck to her talking points that the Liberal government has taken these issues "head on" and that "more needs to be done."
At one point moderator Royson James called Wynne out for her response to systemic racism in the education system.
"You do know that whatever you're doing isn't working," James asked Wynne. And he wondered if the people responsible for the school system understand the "urgency."
"Stats show almost half of the black students who graduate high school don't have the credits and grades needed to go to university and 42 per cent didn't apply to post secondary school. -Royson James
His follow-up was met with laughs and a shout of "clueless" from someone in the crowd of roughly 200 people.
"I get that there's a huge frustration and I feel that frustration," Wynne said.
At which point NDP Leader Andrea Horwath broke in with "15 years" — referencing the Liberal's time in power. James had previously listed several statistics pointing to the experience of black children in the Toronto District School Board in 2011.
Calling them "crushing statistics" he said the stats show almost half of the black students who graduate high school don't have the credits and grades needed to go to university and 42 per cent didn't apply to post secondary school. Moreover he said, of those students that apply, only one in four are accepted.
Of every 100 black students only 69 graduate, James said. Out of that number, he said only 18 end up in university or college.
He said the numbers are "worse" for boys, adding that half of the students expelled from school are black kids. "What do you plan to do about this abject failure of our schools to educate black students," James asked the three leaders.
NDP Leader Andrea Horwath said the "first thing you have to do is admit that there's a problem."
"These stats aren't new," Horwath said. "I'd suggest that it's getting worse and not better." She said the government should deal with the curriculum in schools and ensure supports are there for students. This online casino prepares plenty of exciting offers and bonuses. But in order to try some online casino games it is better to start with free online slots.
Green Party Leader Mike Schreiner said the statistics show how much the "status quo is failing our young people."
Meanwhile, Wynne defended her government's record on implementing items like the Black Youth Action Plan and the Education Equity Action Plan while agreeing that more needs to be done.
"There is absolutely no doubt that there is more structural change that's needed," Wynne said.
Wynne got the loudest applause when she was first introduced at the event but it went downhill from there — she was at times jeered, challenged and interrupted by the crowd.
Speaking to reporters after the debate, she said the issues debated "are not simple" nor "easily dealt with."
"What I was saying was that we have been tackling them, we have been addressing them and yes there is still more to be done," Wynne said.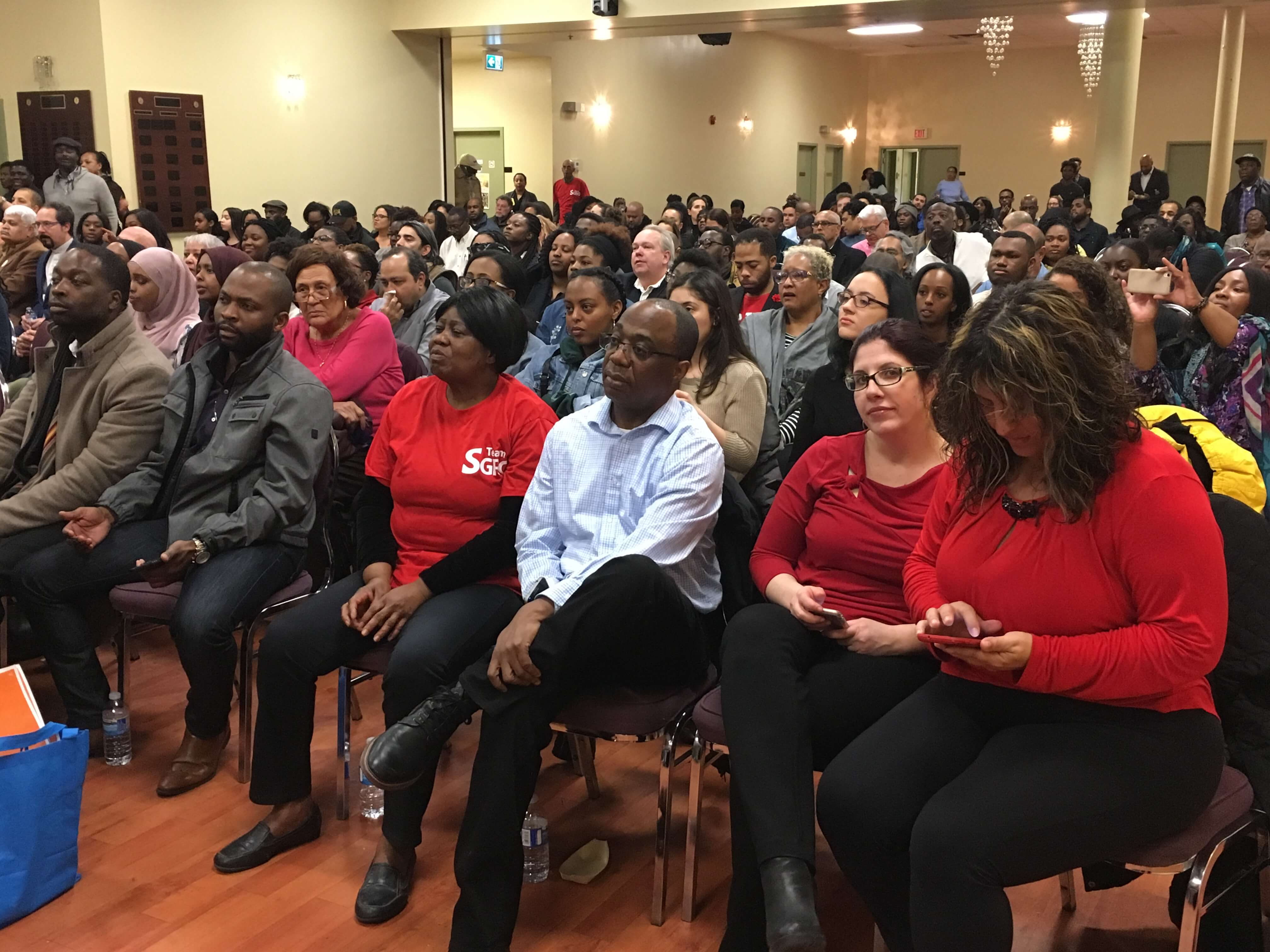 Horwath, who got a warm reception from the crowd by the end of the night, called the debate "very enjoyable."
The Elephant not in the Room
Ford's absence wasn't addressed very much by the leaders during the debate, but was met with boos from the crowd when the event organizers noted his absence.
Speaking to iPolitics afterward, several audience members said his absence would hurt Ford, while another said he would still hear out the ideas put forward from the Progressive Conservatives.
Earlier in the day Wynne issued a letter challenging Ford to three debates, saying he hasn't yet agreed to a single one ahead of the June election.
Speaking to reporters afterward, Wynne said Ford is "the one person who wouldn't have agreed with anything that we were saying and he wasn't there to put his position forward."
"It is really important that he show up and that he put his opinions forward because people need to understand what that contrast is," she said.
Ford was in Northern Ontario on a campaign-style tour.
Horwath questioned Ford's priorities and said the "community was pretty disappointed" by his absence.
---
Republished under arrangement with iPolitics.