When Irem immigrated to Canada 18 months ago from Turkey, she knew that one of her biggest challenges would be finding a job. She hoped to find work in marketing that took into account her training and education. So she turned to a settlement agency for assistance. But, instead of getting help, Irem says the agency steered her toward work that ignored her qualifications and skills.
"(It) affected my self-confidence and esteem," said Irem, who New Canadian Media is only identifying by her first name to protect her privacy. Irem graduated with an economics degree, and had more than a decade in marketing, but says the employment counsellor ignored her past job experience.
Minimum help provided
"The employment counsellor that was assigned to me started by offering me jobs at the supermarket instead of going over my resumé and my transferable skills," said Irem.
Many newcomers like Irem, who came to Canada under the skilled workers program, experience similar difficulties in finding employment. Irem started preparing for these challenges before her arrival. She researched how to write a resumé and prepare for an interview.
When she landed, she turned to a non-profit settlement agency in Toronto to help her get to her career goal even quicker. She thought the agency would ease her transition by offering needed support and guidance.
But much of the help Irem was offered was redundant. She was asked to attend long hours of workshops on how to build a North American resumé, draft cover letters and practice interview techniques. The workshops explained Canadian work culture and how to search websites for jobs —all information she had already researched before her arrival.
"All this information is available for free online," said Irem, who viewed the workshops as a waste of time. She grew more disheartened when job counsellors advised her to play down her credentials.
Ignoring qualifications and skills
"Rather than help (me learn) how to explain one's expectations in an interview, they advise you to minimize your experience in your resumé so you won't look overqualified."
Things weren't that different for Soufyane, a mechanical engineer who arrived from Morocco in August 2020 during the COVID-19 pandemic. He also believed that the settlement agencies could help him fulfill his career ambitions in Canada, but felt let down. NCM has agreed to use only his first name to protect his privacy.
"What I need is not long hours of pre-prepared workshops about how to ace your interview. Help means showing me the road to be taken to get the required experience to land a job in my field." 
'Canadian experience' obstacle
While living in Ottawa, Soufyane kept applying to several openings in the mechanical engineering industry and went through interviews only to be told that he needed "Canadian experience" to get the position. 
"How would I get the experience they're asking for if nobody gave me the chance to start?" Sofyane asks in frustration.
To overcome the "Canadian experience obstacle," one of Sofyane's counsellors suggested he enroll in a free construction training program, promising that the training would go over mechanics as well. After a couple of weeks, Soufyane discovered the training had nothing to do with his engineering skills and instead trained participants to be labourers. For him, it was just a waste of energy and savings. He considered returning to Morocco where he had a stable job with good pay but decided to try one more time to get a job in his field. 
But it required moving to Quebec.
After moving to Montreal, Sofyane enrolled in PRIIME, a Quebec government program that encourages employers to hire new immigrants by subsidizing the pay of workers. Through PRIIME, Sofyane got a job as a project manager for a metallurgy company and helped three other internationally trained engineers get jobs within the same organization.
Sofyane and Irem both agree that settlement agencies should change their approaches to providing support by tailoring their services to suit each client's needs instead of generalizing their programs to fit all applicants, regardless of their different educational and professional backgrounds.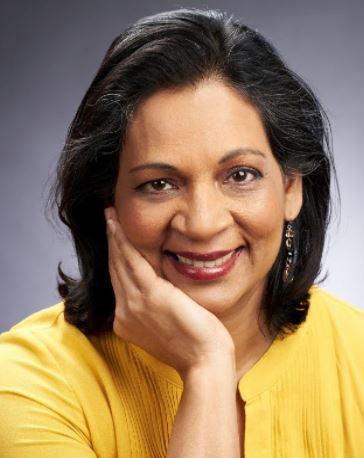 Magdalene Cooman, a senior director at Ottawa-based World Skills Employment Centre, says she doesn't support "survival jobs." The employment advisor says newcomers often struggle in their first year with a lack of access to the "right information" in their job searches. 
That's why Cooman advises new immigrants to "listen to their gut" to find the right settlement agency with the resources that best suit their needs. 
"I think that (excuse) about lack of Canadian experience is more of an old thing than new." Cooman points out that labour laws clearly state that, "an employer cannot reject a candidate for that reason." She thinks lack of Canadian experience should not be a barrier for newcomers with high skills and qualifications because they have international experience.
Pre-arrival settlement services programs
Cooman stresses the importance of using pre-arrival settlement services programs. She says that, for many newcomers, there is a missing link between leaving the home country, arriving in Canada, and immediately connecting to the right services.
 "These services are already providing the clients with the skills and the tools that they need. Some of them are getting job offers before they even arrive.
Like Sofyane, Irem also had a better experience with finding work after she moved to a different city. She found work that better matched her qualifications after she moved from Toronto to Ottawa.
"My employment counsellor was more interested in what I'm saying, he went over my resumé on the same day, encouraged me to work on my English, sent weekly offers that better matched my profile, put me in touch with HR managers and, explained to me why it's hard to get a job in my field," said Irem.
She's now working as a scheduling coordinator and is thriving at a job that gives her the opportunity to maximize her potential. 
___________________________________________________________
This story has been produced under NCM's mentoring program. Mentor: Margaret Jetelina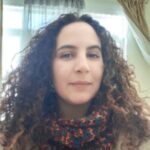 Saoussane Boutarta is a freelance reporter with a background in psychology. She is based in Ottawa.