Take a look and see who owns and manages the local convenience store, gas bar, motel, pizza parlour, sandwich shop, or restaurant. And what about the professionals, such as doctors, veterinarians, engineers, pharmacists, nurses and others? Increasingly, they are immigrants.
It seems immigrant entrepreneurs are filling a gap in rural and northern Canada, a trend I have noticed and studied in northeastern Ontario. Along with the sharp increase in international students at northern Ontario colleges and universities, we are also seeing a steady stream of newcomers, particularly from India, buying and operating businesses.
In North Bay, for example, there are more than 100 immigrant-owned businesses and professional practices. North of here, every little community, including tiny Latchford, population 400, has at least one. The larger ones, such as Temiskaming Shores, Kirkland Lake and Timmins have many more. I know because I travelled to every community and interviewed 38 of them, who together own 58 businesses, for a Far Northeast Training Board project.
Salman Aqbal, 35, owns and operates Milano's Pizza & Wings in North Bay with his father, Mohammed. Refugees from Afghanistan during the Taliban atrocities in 2000, they ended up in Windsor, Ont., and came to North Bay in 2007.
Aqbal graduated from St. Clair College in Windsor with a diploma in computer networking, but there was a recession in 2007 and jobs were scarce. 
"Windsor's economy basically went crashing down," he says. "My father said 'what are you going to do? Do you want to join the family business?' I joined the family business because I couldn't get a job in my field and now, I like it. This is what I do." 
Their North Bay business has been operating for five years and was something new they started, after coming to North Bay to operate food concessions at the city's arenas.
"My dad saw the building (in a new and empty strip mall) as he was passing by. It was empty and there was nothing across the street. It was barren land. But he has very good business sense and he saw a good opportunity. He checked the pizza stores in town and the university and college residences just down the street, and he said we need to get a pizza store here."
The strip mall is now full, there are new businesses across the street, and the student high-rise residences have expanded. The students are a major source of income when they are in residence, but they have left due to the COVID-19 pandemic closing both Nipissing University and Canadore College.
"There's a sense of community here," Aqbal says. "There is a good community vibe. Toronto is a bigger city and there is no sense of community. Here, you get a sense that the community supports you. It supports local business."
He says he would not be able to support such a large location in Toronto. "Look at the size of this place. If it was in Toronto the rent would kill you."
Buying up Franchises
Minesh Prajapati, 45, moved from Brampton, near Toronto, to Kirkland Lake, a two-and-a-half hour drive north of North Bay, after emigrating to Canada from India 12 years ago. Owner of a Subway franchise, he heard about the business opportunity through a friend in Mattawa, 40 minutes east of North Bay. He said Subway franchise owners meet twice a year "and that's when people spread the news that they would like to sell."
Together with his friend in Mattawa, they buy a Subway franchise every year. "Our goal is to own every one between Hearst and North Bay," he says. Hearst is a six-hour drive north of North Bay.
A former banker, he says, "I'm a sales guy so I try to build relationships. Everybody knows me in Kirkland Lake (population 8,000). We have lots and lots of friends. They know me through the business. I deal with all the schools and we support a lot of local events. We also have a multicultural group here. There are 30 different countries represented and 150 people."
His son is active with soccer, skating and karate. "We sponsor the swim team. We are involved with a hockey team, the Legion, curling. I like the people in Kirkland Lake. They will smile at any stranger."
Devi Patel, 36, owns a convenience store and gas bar with her husband. They have two young children and moved to Kirkland Lake from Toronto. They have lived in Canada for 14 years.  "The people are good here," she says. "In the beginning they looked at skin colour but once they got used to it they were okay."
She says her husband has a large circle of friends in Toronto and they are asking about moving to Northern Ontario and opening a business. "We bought a house here, and I don't want to go back to Toronto," she says. "If you work in Toronto the living costs are expensive. Plus, the transportation;  if you have a downtown job you have to go on two or three buses."
No Cut-throat Competition in the North
North Bay veterinarian Dr. Paul Sidhu, 47, is one of a growing number of professionals from India in the city. He bought Airport Animal Hospital from a retiring veterinarian, and has increased the client base by leaps and bounds. "We have 13,000 clients and about 23,000 patients (dogs and cats) so we are a busy, busy, practice." He has another veterinarian from India working with him.
"If you want a work-life balance, this is perfect," he says. "The return is a lot more here, with less investment and less competition. If you like outdoor things, like the lakes, it's great. I like to golf so I have a membership at the country club," only a five-minute drive from his business.
"There is no cut-throat competition here," he says. "With pricing, people don't compete that much here. No one is going to work on Sundays and force you to do the same. If we end up working on Sundays what happens? You've just made your life hell. That kind of competition is not here. As long as you have the kind of business the community needs you will survive.
"So many people from the Indian community came here to run a Circle K store. Now they are all owned by people from India and that happened right in front of my eyes." 
I interviewed Dr. Sidhu, Salman Aqbal and six other North Bay immigrant entrepreneurs for Invest North Bay and TWG Communications and you can see the videos at www.inbay.ca The website is part of a city strategy to entice more people from the Toronto area to consider relocating to North Bay.
Harpreet Singh, 30, owns Pinewood Park Petro Canada and convenience store in North Bay. As captain of the city's cricket team he is well-connected in the Indian and wider community. He says he doesn't understand why the city (population 52,000) is not growing. "But the good thing that I've seen, on the positive side, is when I came seven years ago there were no international students," he says. "Now there are a lot of them and I hire some here. We are definitely going in the right direction." A new casino is expected to open this year and is being constructed right beside his business.
Satya Jyesta, 43, arrived in Huntsville, Alabama, from India, with an engineering degree and a Master's degree in computer science. He got a job in the industry in Alabama but found it difficult, with rapid changes, and moved on to Toronto. While there he met people who told him about Mac's Milk franchises, now Circle K.
He is now on his third location in North Bay after 11 years with the franchise. He is also part-owner of a Pizza Pizza franchise in downtown North Bay. "I've already brought five families since I moved here," he says.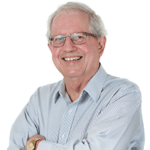 Don Curry is the President of Curry Consulting, which provides immigration solutions for rural and northern Canadian municipalities, and an NCM director (2022 - 23). He is also the Founding Executive Director of The North Bay & District Multicultural Centre, a multi-award winning immigrant settlement agency with offices in North Bay and Timmins. It is the lead agency for the Local Immigration Partnership project, the North Bay Newcomer Network and the Timmins Local Immigration Partnership.