Update: The Toronto District School Board (TDSB) approved a motion to address caste-based discrimination in a 16-5 vote on Wednesday, March 8 making it the first jurisdiction in Canada to seek a formal mechanism for reporting this type of prejudice.
"There is no category to record caste, so it is not being recorded as caste," said Yalini Rajakulasingam, the TDSB trustee who put forth the motion. "This does not mean it's not happening."
The school board voted to ask the Ontario Human Rights Commission to assess their request and create a framework to address caste-based discrimination across the 600 schools it oversees.
---
Earlier: The Toronto District School Board (TDSB) will vote on a motion to address caste-based discrimination in the district on Wednesday. If the motion passes, it will become the first ever formal mechanism in Canada to address caste discrimination.
"That's what makes this motion really important and almost historic," says Yalini Rajakulasingam, the TDSB trustee who put the motion forward. "I am sure it will be the first of many to come."
According to the motion, there is a recorded rise in caste-based discrimination within the South Asian diaspora and in Toronto. It directs the school board to form a working group — composed of people from oppressed castes — that would define caste-based discrimination, lead curriculum development on caste-based discrimination, and support the professional development of TDSB staff.
It also recommends that caste-based discrimination as a system of power and oppression be included in the school board's Multi-Year Strategic Plan when it is up for review.
A system that divides
The caste system is a rigid South Asian social structuring system that has existed for thousands of years, and separates people into different social groups, or castes, based on a hierarchy. People in communities that follow a caste system are assigned a caste at birth. A person's caste can primarily be identified by their last name, family background, food habits, occupation or racial profile. People in "lower castes" can be relegated to jobs that are deemed menial, as well as lower social status. The system is considered to be a litmus for purity. Those at the bottom of the hierarchy — who fall outside the four main categories of Brahmins, Kshatriyas, Vaishyas, and the Shudras — are called Dalits or "untouchables." 
Chinnaiah Jangam, associate professor in the history department at Carleton University and author of the book Dalits and the Making of Modern India, says the cultural upbringing of dominant caste groups in India places caste sociality at the centre of  their lifestyle. 
"Their everyday life itself is embedded into the idea of caste," Jangam says. 
A report from United Nations expert Rita Izsák-Ndiaye, says that at least 250 million people worldwide face caste-based discrimination and that this is a problem affecting communities in Asia, Africa, the Middle East, the Pacific region and in diaspora communities. Despite being outlawed in countries like India, the caste system is still ever-present in social situations. Jangam says he believes it is crucial to address caste discrimination as more diverse immigrants continue to come to Canada. 
"Cases of discrimination have come in Toronto," Jangam says. "Until the 1990s, it was only the savarnas (people who fall within the caste groups), who migrated to first world countries. Now, people from oppressed castes are migrating to Canada. There is an insidious form of casteism that exists but no one talks about."
Trina, whose name has been changed to protect her from further caste discrimination, is an 18-year-old psychology student at the University of Toronto. She says she was in her first year of university when her caste led to social exclusion by a friend.
According to Trina, her friend's sister was told by her family not to date someone from an oppressed caste. That's when Trina told her friend that she's a Dalit.
"I asked if her parents would be okay for her to be friends with me and she says, 'Oh, I have never really thought about bringing you over to my family or I have never really mentioned you,'" Trina says. "At the moment, I really valued our friendship. It hit me like a truck."
Creating a safer school environment
With 61,000 students in the Toronto District School Board, South Asians make up 23 per cent of the total student population. 
Last month, a motion to address caste oppression at the school board was carried by the board's Governance and Policy Committee. The motion will be presented to the school board for approval on Wednesday. 
Navya Sistla and her husband, Vikranth Wakode, came to Toronto in July 2022 after living in New Zealand for 13 years. They say they have already witnessed more caste discrimination in their time in Toronto compared to their time in New Zealand. 
"We find it really concerning that the people we are trying to interact with here are not really sensitive about topics like casteism or racism. They quickly make a joke and rub it off," Sistla says. "There's nothing funny about making fun of someone who is from an oppressed caste, and just brush it under the carpet." 
They fear that if they choose to start a family, caste discrimination would affect their future children — who would likely go to school in the Toronto District School Board — as well. 
Wakode remembers being mocked and singled-out by a high school teacher in Grade 8 in India because of his caste. He says the casteist slurs have been a normal occurrence in his life ever since. 
"I have been through the discrimination back in India and I wouldn't want my kids to go through something so horrific – horrific, is an understatement," Wakode says. 
Sistla is hopeful that the TDSB motion to address caste discrimination passes and that this policy is a segue into a better future. 
"More and more people will talk about caste discrimination. It would bring a big cultural change," Sistla says. "For my selfish reason, I want that to happen so that by the time my kids get to school, I am relaxed that they are in a safe environment."
South Asian Dalit and Adivasi Network (SADAN), a Missisuaga-based organization that advocates for Dalit rights in Canada, sent a letter to the TDSB in support of the motion and to educate board members about caste.
"Addressing caste is not about punishing or causing harm to any student, it is instead about creating education about structures that will better enable a more inclusive, loving, and respectful society," the letter says.
In opposition, Coalition of Hindus of North America, a U.S.-based organization that advocates for the Hindu community, has put forth a petition for the TDSB to turn down the motion. It says that the motion could put the Hindu community at risk of scrutiny based on "false and racist assumptions" and argues that there is not enough evidence of caste-based discrimination to warrant its existence.
Toronto District School Board Trustee Yalini Rajakulasingam says she believes any conversation on discrimination or oppression is a tough one to have, but she feels optimistic. 
"The motion allows us to have these conversations in an easy way and learn about each other's experiences," she says.  
A chance for Canada to "step up"
Last month, Seattle became the first city to outlaw caste discrimination in the U.S. and the first in the world to do so outside of South Asia. 
Vijay Puli, founder and executive director of SADAN, says he believes it is time that Canada also steps up. 
"Canada is not aware of the caste system," Puli says, "Oppressed-caste people are facing discrimination every day and they are in a dilemma on where to go or where to report."
Looking back, Trina believes her experience could have possibly been prevented with education and schooling that recognized caste and caste oppression.
"Caste is not even talked about, not talked about at all," she says. "Many students would be able to understand the concept if it was actually spoken about openly."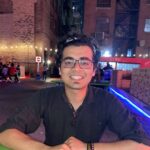 Shlok Talati is a graduate student of journalism at the University of King's, Halifax. He has previously reported as a multimedia journalist from his hometown in India, and he continues to work as one in Canada.