Canada's one-year pilot program to temporarily remove the 20-hour work cap on international students has found takers in students, but has industry experts concerned. 
Until last October, non-Canadian post-secondary students could only work a maximum of 20 per week. These students can now work as many hours as they want until the end of 2023.  
That might not sound like big news, but it's a complete game changer for Canada's half-a-million or so post-secondary international students.  
Jessica Sarah, a counselling student at George Brown College, broke down when she heard the news. For the first time since she stepped onto Canadian soil, she would be allowed to work for more than 20 hours per week to support herself.  
Having arrived from India in 2021, Sarah, in her final year at the college now, was until recently subject to the "20-hour-work-week" rule.   
"When I heard the news, I finally felt like I had the power to make my own decisions," Sarah said.  
Citing Canadian businesses losing employees during a bad economy, federal immigration minister Sean Fraser is hoping an injection of foreign student workers will help fill the void. 
"This temporary change reflects the important role international students can play in addressing our labour shortage, while continuing to pursue their studies," read the press release from Immigration, Refugee, and Citizenship Canada (IRCC). 
Though exciting news to students like Sarah, not everyone is convinced. Toronto-based immigration consultant Abdullah Balal called the decision a "knee-jerk reaction."  
"The IRCC is trying to put a Band-Aid on a very big wound," he said. "What is important is to define what kind of labour is in short supply. You have to make sure that you devise policies that attract the right kind of labor."  
 In other words, letting a bunch of international kids work full-time for a year cannot be a solution for what Balal sees as a possibly lasting labour shortage.  
"What is important is to define what kind of labour is in short supply," he said, "You have to make sure that you devise policies that attract the right kind of labour – you cannot have engineers and accountants immigrate to Canada and say, 'We have a labour shortage so let's have students work full-time and fill this shortage.'" 
According to the latest Statistics Canada data, vacant jobs increased by 143.13 per cent in the last seven years from 2015 to 2022. Last year, the highest job vacancy was in sales and service occupations, with 339,515 empty positions, followed by 180,335 vacancies for trades, transport and equipment operators.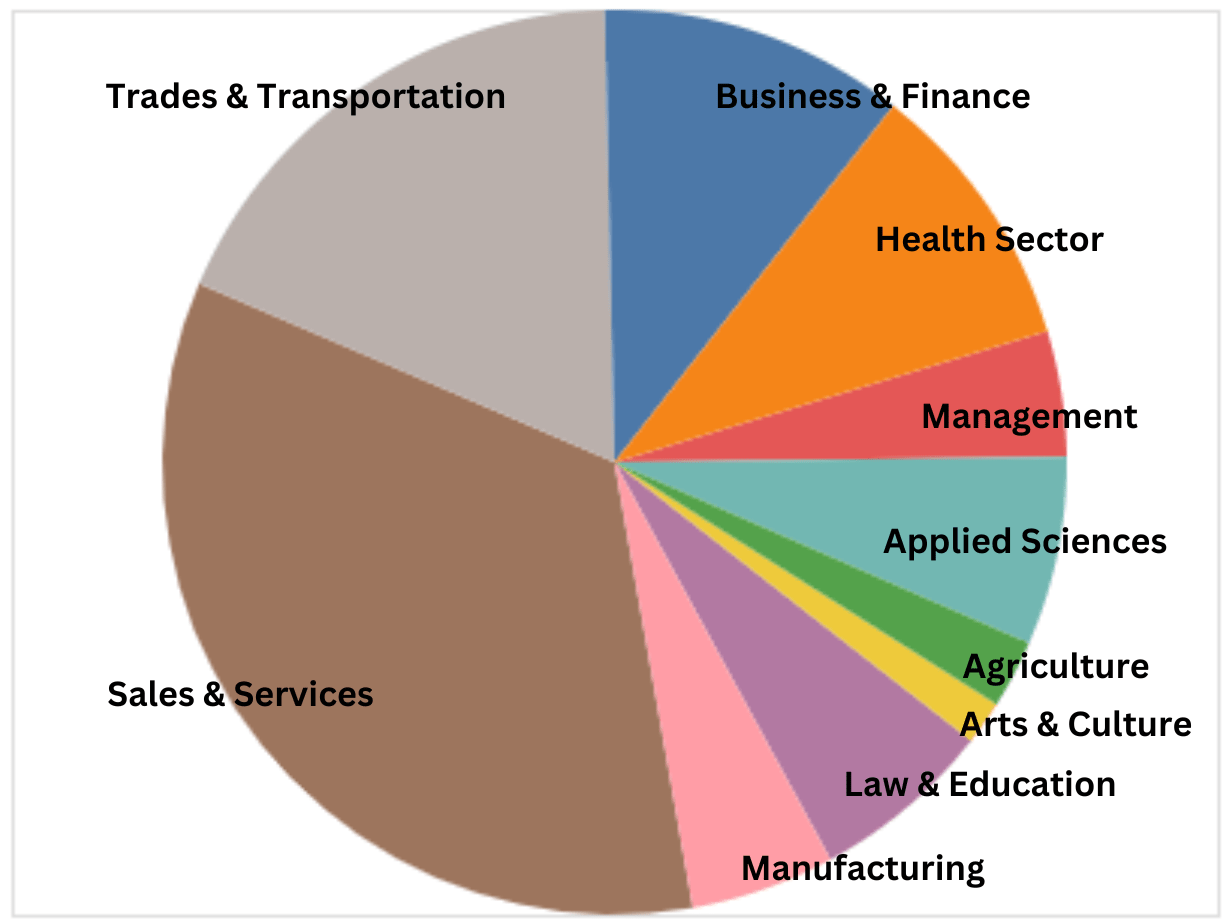 "I know people struggle working full-time with studies, but I don't think it's a choice because of how expensive everything is," she said.  
The Consumer Price Index (CPI), which tracks changes in price as experienced by Canadian consumers, rose 6.3 per cent in the past year. According to the Canada Mortgage and Housing Corporation, the country's national housing agency, the average Ontario rent rose by another six per cent in the past year. The only two other times when the increase touched six per cent was in 2000 and 2019.  
Average Canadians have long been feeling the squeeze, but so have international students.
Gautam Ravulapati, a 25-year-old graduate from Lambton College in Sarnia, Ont., came to Canada in 2018 as an international student and was subject to the old cap.  
"One major rejection that I was facing was that the employers always used to come down saying, 'Your profile is good, but unfortunately, we are not looking for people who can only work less than 20 hours.'" He said the new rule will finally bring foreign students more opportunities.  
Still, Fraser's decision comes with other rules.  
For instance, international students who stop studying or reduce their course loads into the part-time range will not be eligible to work off-campus. That means international students will have to do a full course load while working any hours off campus to be eligible for a Post Graduate Work Permit (PGWP) after they graduate.  
One of the main avenues for international students to stay in Canada once they have finished their program is the PGWP. Statistics Canada's 2019 Longitudinal Immigration Database said 52 per cent of students whose study permits expired in 2014 had applied for a PGWP within the following four years.
David Garson, a Toronto-based immigration consultant, said such rules could lead to grave implications for this cohort of international students who would apply for a work permit later this year or next year.  
"You are taking young, vulnerable people and saying, 'We are giving them an opportunity to work as much as they want and then it's up to them to make sure they keep in line with Canada's obligations.' That's a lot to ask of a 19 or a 20-year-old," Garson said.  
Garson said unaware international students could face rejections while applying for their work permits for dropping course loads in exchange for full-time employment opportunities.   
Jobandeep Singh Sandhu, an international student, was deported from Canada in 2019 for working more than 20 hours to pay for his program. Migrant Students United, an Ontario-based international student support organization, led the way to stop Sandhu's deportation by launching an online petition. Sarom Rho, a spokesperson for the group, said lifting the cap comes down to ensuring more rights for migrant students like Sandhu.  
"It's about power, freedom, and flexibility for migrant student workers. It is the power to choose when to work and how many hours to work," she said.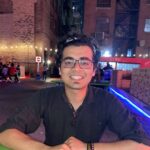 Shlok Talati is a graduate student of journalism at the University of King's, Halifax. He has previously reported as a multimedia journalist from his hometown in India, and he continues to work as one in Canada.