As I was listening to Rania Llewellyn, a new Canadian and Laurentian Bank's CEO, speak at The Globe and Mail's event, Unlocking Our Potential, I felt as if I was being transported back in time. 
"How can I get Canadian experience," Llewellyn echoed, "if every entry-level job requires this same Canadian experience that I can't get anywhere else?" she said of her initial attempts to kickstart her professional career at one of Toronto's well-known financial institutions.
She then went on to announce that at Laurentian Bank, Canadian experience is no longer required for several entry-level positions, understanding that many of the applicants for those positions are immigrants who recently landed in Canada and could not have acquired that experience anywhere else. 
Slow progress is being made
It is a significant sign of progress, particularly in a sector that for several years, stagnated the progress of new Canadians — their paths severely restricted due to the unrealistic requirements that many employers had put in place. 
From 2016 to 2018, the years that were most involved with several Hispanic-related associations in Canada, Llewellyn's words were the same ones that I would listen to at every event I attended. I met bankers that restarted their careers mopping floors at Tim Hortons, executives with ample experience growing businesses in other countries delivering food for Uber Eats, all because they could not get jobs in their fields due to the Canadian experience requirement. 
This was not limited to Hispanics. A former HR leader at a major airline in the Middle East became my friend after being my Lyft driver. He said he still hoped for a time that he would be given a chance to return as a human resources executive in Canada.
"But every new position seems to require a certificate I don't have, and experience that nobody is willing to give me the chance to acquire," he said to me, his face brimming with hope but at the same time showing signs of resignation. 
Throughout the years I witnessed this phenomenon first-hand, new Canadians developed different strategies to circumvent this requirement or to adapt to the limitations. Many of them became entrepreneurs and grew successful businesses of their own.
At an immigrant entrepreneur symposium, I participated at Global Affairs Canada in Ottawa, I remember many fellow business people sharing their stories — "I started a business because nobody would give me a job."
It would be these businesses that began to employ newly landed immigrants, particularly focusing on those that hailed from the same country as they did. Since the immigrant entrepreneur understood the obstacles new Canadians faced around employment, they implemented policies in their companies to reduce those barriers. 
And while this helped, it also kept a lot of barriers between ethnic communities, as a lot of companies would mostly be focused on helping their own kin, and therefore, strengthen the separation that already exists with all the enclaves that develop in ethnic neighbourhoods. 
So, as Rania Llewellyn, who was born in Kuwait to an Egyptian father and a Jordanian mother, kept sharing her story and the initiatives that were implemented at Laurentian, I thought that this could address that issue, that missing part of the puzzle — the one that would result in true integration and collaboration between the fantastic heterogeneity of cultures and talents that coexist within Toronto and Canada as a whole. 
Sharing immigrant stories
Not so long ago I watched the film Freedom Writers for the first time. In it, Erin Gruwell — the teacher played by Hillary Swank — is able to create true integration, cohesion, and ultimately love, where there was only hate and anger towards one another.
The reason that she was able to do this was one of the same reasons that Llewellyn outlined as a success factor of integration at Laurentian Bank: we listen to people's stories. 
In the movie, acceptance and collaboration begin to emerge when the students are encouraged to share their stories, and when they see in the professor a willingness to listen. 
It is no different in the professional world. 
For years, I listened to the same complaints among the immigrant communities I interacted with, even if they were among the members of employee resource groups at some of the top-rated corporations or places to work in the nation. 
But there is a tipping point in the narrative, and it begins with the individual understanding that his or her story matters and that things could work in their favour rather than against them. When the individual understands that there are opportunities for collaboration and people willing to help, rather than just facing hurdles to jump over, true talent is unlocked and capacity is unleashed.
Not potential, as the event states, but capacity. Potential is in the future. Capacity is in the present and Canada can unlock the talent that lies dormant in many unexpected places (from Tim Hortons to highway motels) to unleash that capacity. The capacity to show the world that, in times where our leaders aim for divisiveness and separation, we can unite and create a beautiful tapestry where, individually and collectively, we are thriving.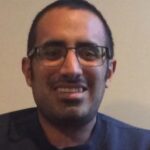 Javier Ortega-Araiza has multiple global experiences as a storyteller and social entrepreneur having travelled to over 30 countries. Now based in Toronto, he is a published author in both English and Spanish."