After eight months of working as the first civilian manager of the Equity, Diversity, and Inclusion (EDI) Unit at the Waterloo Regional Police Service (WRPS), Geraldine Stafford says threats against racialized people are among the big challenges in the region. 
To tackle the problem, she is applying an "open door communication" policy and a "360-degree approach" to the problems faced by minority communities in Waterloo.
Nearly two years have gone by since the Baitul Kareem Mosque in Cambridge was vandalized on July 14, 2021, in an apparent "act of hate." meanwhile, WRPS recognizes that incidents and crimes rooted in hate continue to be underreported in Canada.
"We have targets of hate against Muslims, Black people, or members of the LGBTQ2 community, so hate is a really prevalent problem in the region," Stafford said in an interview with Cambridge Today.
According to the Kitchener-Cambridge-Waterloo Census Metropolitan Area (CMA), between 2016 and 2020 there were 54 incidents of police-reported hate-motivated crime, 10 of which targeted religious groups. In 2018, Muslims were the target in 13 cases, while Jewish groups were the victims in eight incidents in 2020.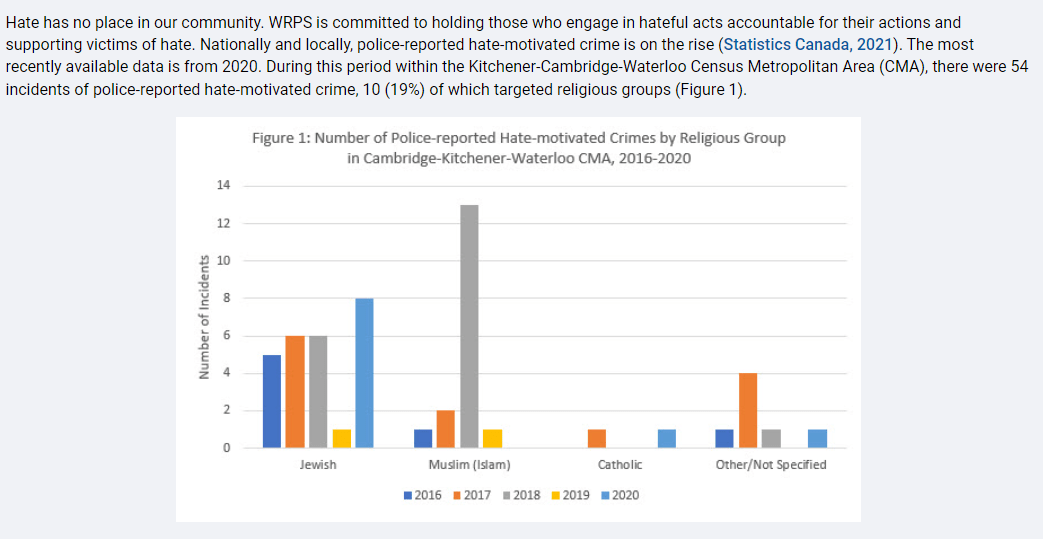 WRPS continues investigating the hate-motivated graffiti that appeared on a vehicle in the parking lot of 663 Erb Street West in Waterloo, on October 1, 2022.
Named in 2022 as one of the Top 100 Black Women to Watch in Canada, Stafford believes that reducing animosity against Black, indigenous and other racialized groups will require her and like-minded activists to "expand the discussion."
"It starts with an open conversation. We have a chief who is out there every day bridging the gap community to say, 'Hey I'm here, I'm open to dialogue, let's book that meeting," she said and added that this week she will have a meeting with the Nigerian Association.
"We are going to have an open dialogue and put something down on paper and follow up," added the EDI Unit manager who has already had a conversation with her 22-y. o. son about policing in general. "I talked to him about wearing a hoodie, wearing a belt, wearing a backpack and these are difficult conversations."
The WRPS 2022 Use of Force report states that of the 306 reported instances of police use of force in 2020, 65 per cent of the subjects were white people and 17 per cent were Black people. In 2021 there were 339 use-of-force incidents of which 76 per cent of the subjects were white and 11 per cent Black.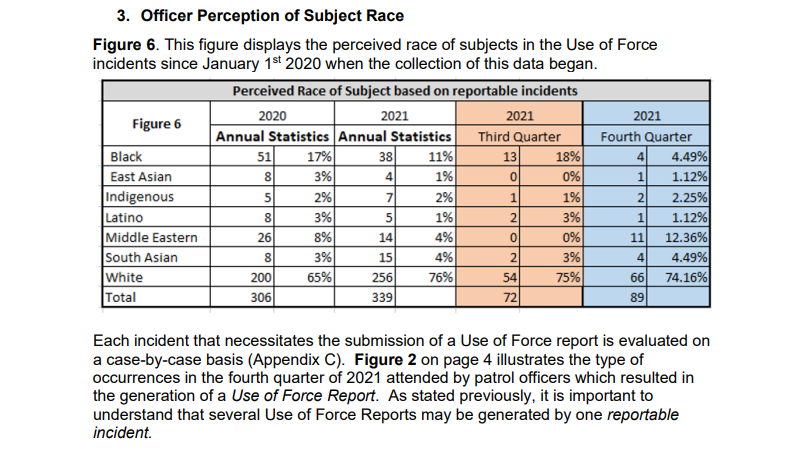 The EDI Unit was created in 2017 but since 2022 the manager has been a civilian woman specializing in diversity and inclusion. "As a racialized person, I come with a different lens as well," said Stafford. "I don't come with an officer's lens, and I come with a diverse experience as well."
She stressed that WRPS recognizes the need for a "specialized approach" to the community's needs. "We need to double down on concerted efforts to really come to public confidence that we are listening and that we recognize that we need to move forward and eradicate racism and any other problem that exists within marginalized communities.
"Re-imagining" police program at schools
Raised in Kitchener, Stafford says she is especially troubled when she hears that racialized people are feeling afraid of police presence at schools or neighbourhoods. For her, it is "negative" and "counterproductive" that people rarely see the police except when somebody is in trouble.
"This shouldn't be the only time youth should see police," she said. 
Regarding police school programs that were cancelled in 2021 — after some students, particularly those who are Black, Indigenous, or racialized, reported feeling uncomfortable — Stafford said police "really need to connect with youth" which is why she is working on "re-imagining" the whole program based on "proactive policing."
"Why shouldn't we go back to the adage that we need to train them (youth) up while they're young? When you train them while they're young and that way they are comfortable with the police they are comfortable. We need to ensure that we have positive relationships." 
For her, regular interaction with police creates a better social environment.
"If you know somebody, your reaction is less severe. When it's in your environment and it is just part of the organic environment, you feel comfortable with it," she said, adding that every Friday night police and youth play basketball in a family centre in the region.
To promote police-community engagement, Stafford included in her 2022-2024 strategic plan a "doubling-down of the motto of people helping people." She explained that it'll focus on police as people helping the community.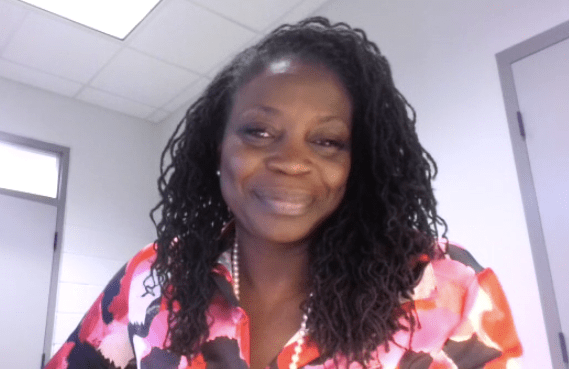 She recognizes that "we need to get back to the community and have an active dialogue" but at the same time, she demands a "reciprocal approach, in which the community and the police help each other.
"What I mean is a reciprocal conversation," she said and added that it should be completed by permanent police training and community activities with organizations that represent the diversity in the region.
Every WRPS police officer goes to In-service Training where one component is race-based data collection, she said.
The WRPS, she added, is consistent with the mandate of the Anti-racism Act (2017) through race-based data collection to identify if police officers are stopping Black people disproportionately or are stopping Black people for no reason.
She emphasized that when community members such as the Eritrean Islamic Society call them to come out and speak to young women and men, "that means they are happy with the engagement, they understand the engagement should only not be in an adverse situation, it should be organic."
_________________________________
This article was originally published by CambridgeToday.ca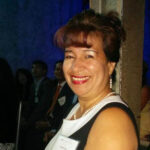 Isabel Inclan has worked as a journalist for more than 20 years, in both Mexico and Canada. She began working as a foreign correspondent in Canada in 1999 for Mexican media. She has been a New Canadian Media contributor since 2018. Her main areas of interest are politics, migration, women, community, and cultural issues. In 2015, Isabel was honoured as one of the "10 most influential Hispanic Canadians." She is a graduate of Masters in Communication and Culture at TMU-York University. She is a member of CAJ and a member of the BEMC´s Advisory Committee.