For Harmony House residents like Ada Cheng, the purchase of the assisted care facility means the 92-year old can live out the rest of her days without worrying about being compelled to move from her home in the heart of Vancouver's historic Chinatown.
The B.C. government has helped nonprofit S.U.C.C.E.S.S. to buy Harmony House, an assisted living residency for seniors. The social service agency will continue managing the 33 strata rental units at 588 Shanghai Alley and preserving it as affordable rental housing.
This news comes about a month after the City of Vancouver approved a controversial condo development at 105 Keefer St., which is about two blocks away from Harmony House. Local community groups and Chinatown residents rallied and protested the Keefer block, demanding instead for low-income social housing.
Harwinder Sandhu, Parliamentary Secretary for Seniors' Services and Long-Term Care, said in a news release, "The purchase of the Harmony House in Vancouver Chinatown demonstrates our government's understanding that seniors want to live in their desired community that serves their specific cultural and linguistic needs, which are so important to their happiness and well-being."
Ownership of the assisted living housing means the organization can now do long-term modifications such as installing specific equipment or lifts in the units, said S.U.C.C.E.S.S. executive director of health services Sinder Kaur.
Previously, the organization had to get strata approval for any changes.
Kaur, who has worked for S.U.C.C.E.S.S. for 22 years, was always mindful of the lease renewal, which was every three to four years. Any plans were often short-term.
"The goal is for seniors to age in place with as much independence as possible," Kaur said.
As she walked through the halls, residents greeted Kaur warmly by her Chinese name. Born in India, Kaur speaks fluent Cantonese because she grew up in Hong Kong and studied there before coming to Canada in 1995.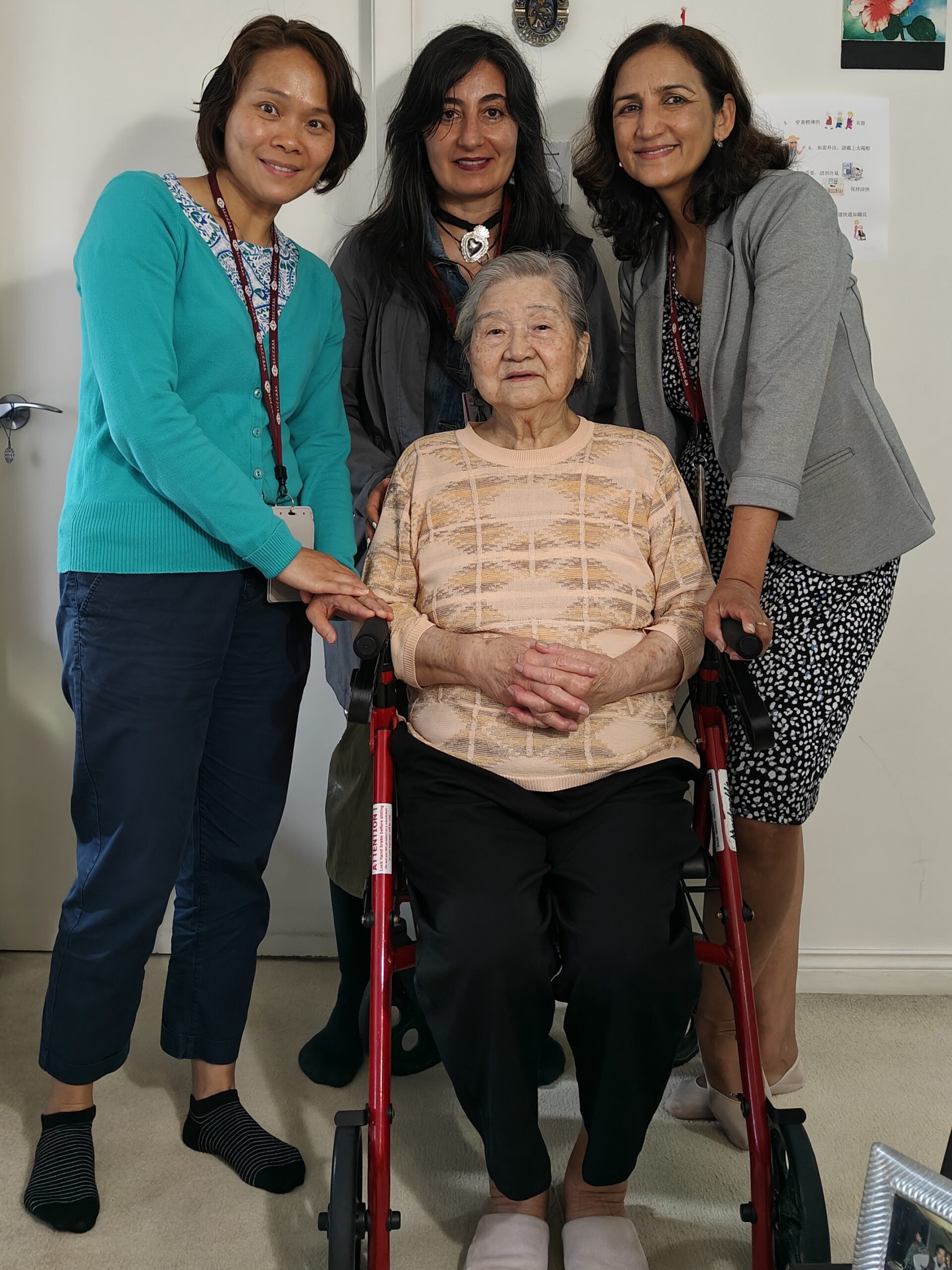 Cheng, the 92-year-old resident, is happy and grateful about the news because it means she can remain in her home comfortably, taking afternoon naps and reading the Bible.
With Kaur's translation, Cheng said, "The staff treats us all as equals."
There is no hierarchy and everyone is friendly, she said.
Kaur said, the main feeling they want each person to have is that it's their own home with privacy and respect.
Cheng loves the location because it's near the T&T Supermarket and local stores. The route to shopping has benches and raised planters as resting spots along the way.
Every Sunday, a handyDart picks her up and takes her to her church near Renfrew and E. 1st Ave. She sings in choir and then her daughter drives her back home.
Cheng moved in 13 years ago after being on a waitlist for a couple of years. She discovered Harmony House when she visited a friend who lived there.
The friend has since died.
"People have lived and died here," said Kaur.
Seniors don't need to go to extended long-term care places such as hospitals or nursing homes, she said.
Part of "aging in place" sometimes means dying in your own bed at home.
Cheng previously lived with her daughter but it had difficulties because there were a lot of stairs.
Kaur, a former nurse, said stairs can impede mobility. "Seniors will often be stuck at home and lack socializing and community. Their mental health will start to deteriorate."
When Cheng first moved into the strata, she said her daughter was initially resistant because her daughter was worried about being blamed for abandoning her.
But Cheng said she insisted she wanted to live at Harmony House.
She explained it was hard for her daughter because she cares for both children and elders.
Cheng said her daughter accepted the decision after visiting and getting to know the staff.
Kaur explained that Cheng's daughter also works for Vancouver Coastal Health, which funds Harmony House's health services and provides a case manager for each person.
Cheng's daughter trusted the place more after some research, Kaur said.
Kaur said Harmony House supports caregivers by relieving stress and concerns about whether their relatives will be safe, healthy and happy.
Harmony House provides two meals and two snacks each day, however preparing breakfast is up to each resident, Kaur said. Cheng usually makes coffee and toast in the morning.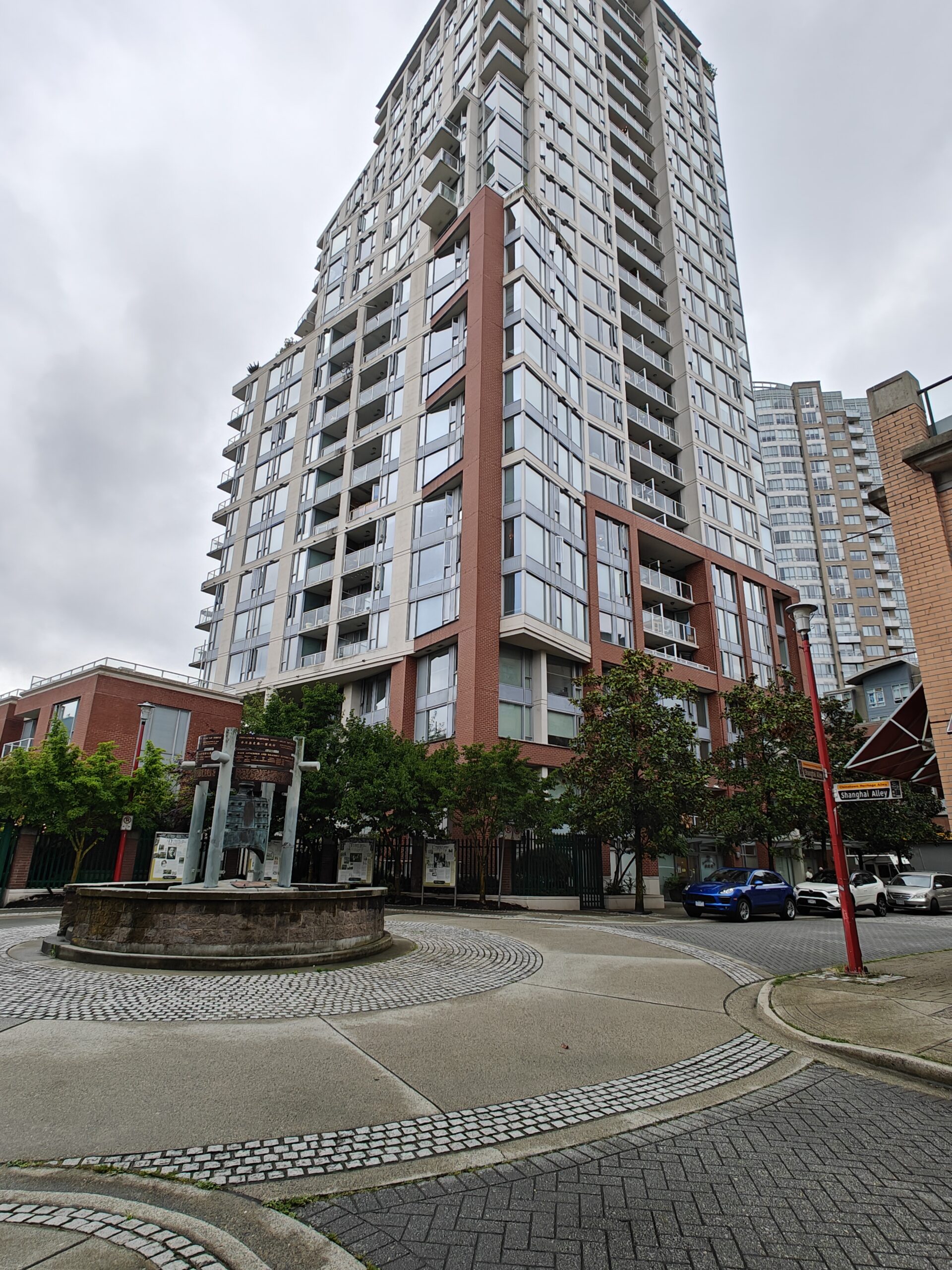 She loves soups and used to make them all the time but Cheng cannot stand for long periods anymore.
Instead, her daughter brings her herbal medicinal soups and Harmony House provides nutritional Chinese soups that simmer for more than two hours.
At 92, Cheng has limited mobility and uses a walker with a built-in seat. The only step in the whole place is in her bathroom when she has to step into her shower and the one step is taxing enough.
Harmony House has 24-hour emergency aid. However, the only requirement Harmony House has for its residents is to be able to move from their place to the front door.
"In case of an emergency, they just have to make it to the elevator and staff will help them," said Kaur.
Cheng came to Canada from Hong Kong in 1989 after her daughter sponsored her. She helped her daughter with childcare. Today, Cheng has five children, five grandchildren and two great-grandchildren.
When asked about future concerns, Cheng laughed and said she is pretty happy and satisfied. "I'm 92 years old. I'm here [with a home at Harmony House]. What more do I need?"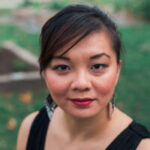 Deanna Cheng is a freelance journalist who has been published in various publications such as Vancouver Courier and Asian Pacific Post. She often covers culture, intersectionality and Vancouver.