Prime Minister Justin Trudeau's emergency $350-million cash infusion to support charities and those dealing with vulnerable populations, announced earlier this week, is a formal recognition of the financial challenges that have befallen charities during the COVID-19 pandemic.
Without this federal funding, experts have said that many charities likely would have been forced to lay-off employees, or scale back their operations, both of which would have had a significant negative impact on society.
"Canadian charities provide services in virtually every community across the country," said Bruce MacDonald, president and CEO of Imagine Canada, an organization that supports 170,000 charities.
"From mental health to food delivery, every program is being affected by the [COVID-19] crisis."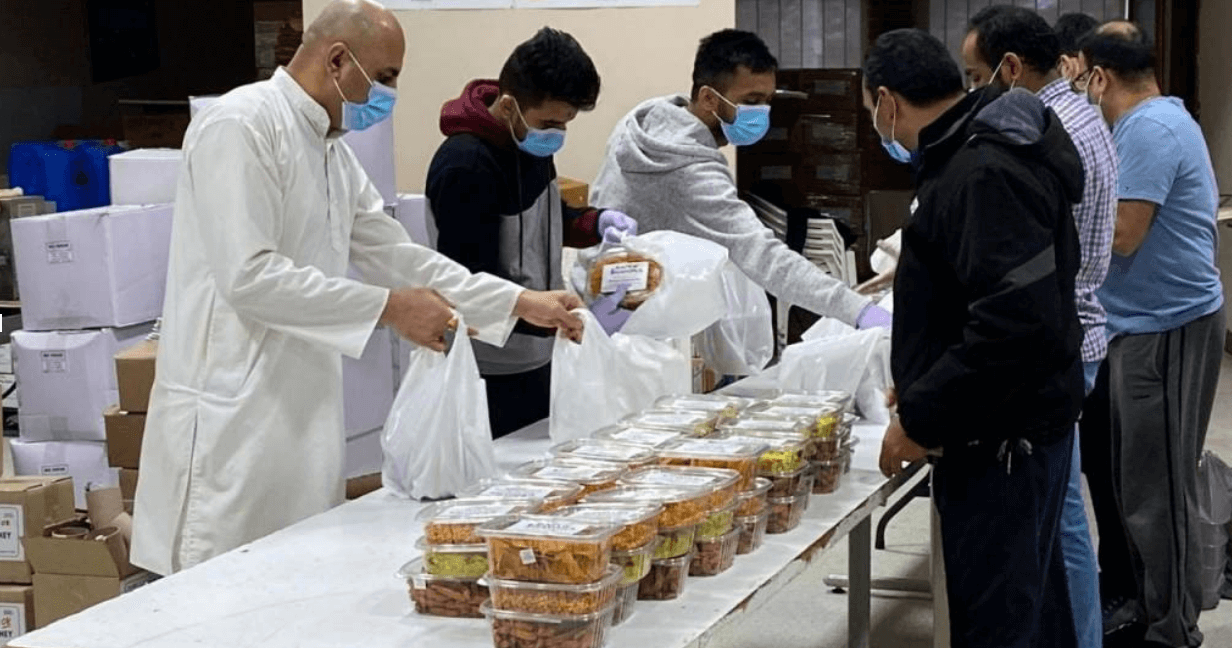 Calculations done by Imagine Canada estimate that charities and nonprofits could lose up to $15.6 billion in revenue if current isolation measures last for six months.   
All told, that could mean that about half of Canadian charities may not to be able to survive the cash crunch brought on by COVID-19.  
"The pandemic has exposed some of the structural weaknesses in the sector," said MacDonald, adding that charities often to not have access to large credit reserves and many operate on limited financial reserves. 
The time that COVID-19 is striking Canada is also compounding the problem, experts say. Spring is typically a major fundraising period for the sector. Physical distancing rules have forced the cancellation of group-based events across Canada, such as fundraising galas.
Canada is a nation of givers
According to Statistics Canada, 84 per cent of Canadians donate to charities each year. But as COVID-19 forces businesses to shut down and lay off staff, the steady stream of donations which non-profit organizations rely on, is drying up.
Seeing revenue streams dry up, virtually overnight, has forced many charities to consider furloughing many employees.
YMCA Canada, for example, has been forced to lay off 75 per cent of its workforce. The Canadian Cancer Society has laid off a third of its staff across the country, while Diabetes Canada has laid off half of its employees. 
"We survive on donations and the efforts of volunteers in the community, all of which are being drastically curtailed through the pandemic," Andrea Seale, CEO, Canadian Cancer Society, recently wrote in a letter to the federal government. 
"Charities are too important to the fabric of Canada to be forgotten during this crisis."
The damage being done to Canada's charity sector by COVID-19 also creates a larger economic problem for policymakers. From coast to coast to coast, Canadian charities employ more than 1.4 million people.
Charities take action
In an effort to stem the tide, more than 220 non-profit organizations have united to form the Emergency Coalition of Canadian Charities. Their mission: to lobby the federal government for a  $10-billion stabilization fund in order to keep the sector afloat. Among those asking for financial aid are: YWCA Canada, Children First Canada, Heart and Stroke Foundation, UNICEF and various LGBTQ organizations.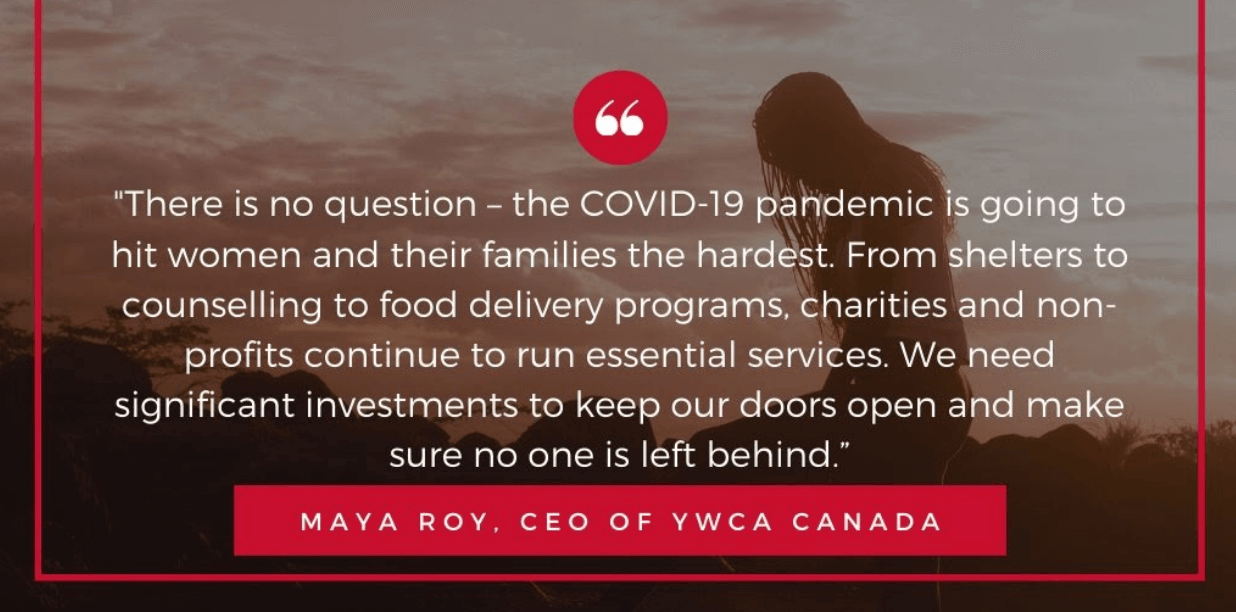 The coalition has asked the federal government to assist them in securing short-term, low or no-interest bank loans and to boost the charitable donation tax credit from 50 to 75 per cent to encourage giving.
"Canada's charities are a vital part of the Canadian economy, contributing more than eight percent of Canada's GDP ($162 billion in 2017) and employing more than ten percent (1.4 million) of working Canadians," reads the joint letter sent to the Prime Minister and his government.
Federal government steps in, but will it be enough? 
In addition to this week's announcement of a $350-million fund, Trudeau has previously announced that businesses and charities that experienced a drop of at least 30 per cent in revenue due to COVID-19 will qualify for the government's 75 percent wage subsidy program. 
Trudeau also announced an investment of $100-million towards providing food access for Canadians reeling from the economic impact of the coronavirus. The money will fund national, regional, and local food banks.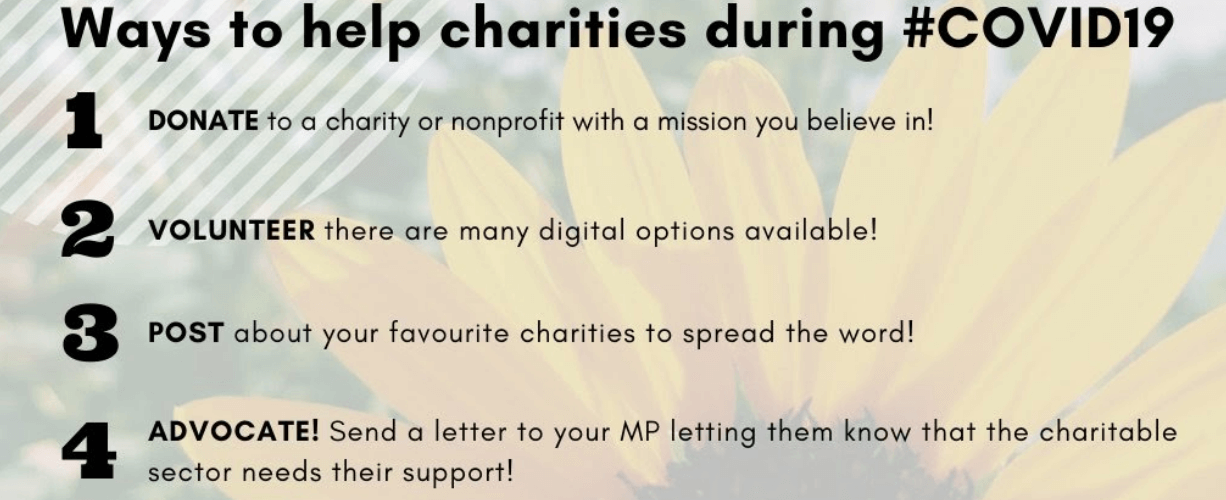 Provincial governments are also taking action. The government of Newfoundland and Labrador has committed to keeping funding intact for 22 charities over the next two years and announced $120 million in new financial support for community organizations. Meanwhile, the government of Prince Edward Island has set up a volunteer services directory to connect non-profit organizations with people in need and those who want to help.
In the meantime, charities across the country are appealing to Canadians to support charitable efforts as a way to help communities respond and eventually recover from the impacts of the pandemic.
This story has been produced under NCM's mentoring program. Mentor: Amira Elghawaby.

Lindiwe Mpofu is a freelance writer and content creator from Zimbabwe. She is currently based in Saskatoon.