Newcomers are the largest contributing population of post-secondary degree holders, but continue to face barriers matching non-Canadian credentials to employment here. 
Statistics Canada's latest findings on labour and education on Wednesday, showed newcomers account for over half of Canada's working-age population with a doctorate, masters or other degree in health sciences.
But, less than 36 per cent of immigrants with a foreign degree in nursing worked as a nurse, and less than half of foreign medical degree holders worked as doctors, in the last five years. 
The Statistics Canada report on labour says that though the census did not ask questions about the barriers newcomers face finding employment (i.e. credential recognition, official language proficiency) it estimates there is a workforce of foreign degree holders that could fill over 44,080 urgently needed positions for nurses and doctors.  
Canadian degree holders had more favourable experiences pairing their degree with employment – up to 90 per cent – in these professions.  
Foreign-degree holders underutilized in Canada's labour market
Overqualification – when a degree holder finds work with qualifications lower than their education credentials – was also much higher for first generation newcomers, or those who have not completed re-certifying under a Canadian university or college. 
In 2021, over two-thirds of new migrants with a bachelor's degree had completed it outside of Canada, corresponding with the newcomers with said degrees overqualified for their current employment. The number of foreign degree holders overqualified for their jobs was twice the size of Canadian-born degree holders.
That's one in four new migrants with a degree from outside Canada facing barriers to align their employment opportunities with their education. 
"The overqualification of immigrants with foreign degrees is a longstanding issue," Statistics Canada observed, and has been consistently adding data to since 2006.
Last year the Immigrant and International Women in Science (IWS) conducted a survey on the workforce of international and immigrant women in Canada's STEM industry, and outlined the barriers and challenges they face wrangling employment. 
Half of respondents were pursuing a degree in Canada, and 38 per cent reported being a newly arrived migrant. The majority of women had 1-4 years of experience in the STEM, and over 50 per cent of respondents had a PhD.
According to Statistics Canada, less than a third of women with a degree in computer and information sciences, regardless of generational or immigrant status, found work in their field from 2020-2021. Women in Canada with a computer science credential are 16 to 22 percentage points more likely to find work outside of  math and computer science than men with similar degrees.
"Even when women do study computer science they are less likely than men to work in jobs related to their field of study," a Statistics Canada spokesperson said. 
In their survey, the IWS found 58 per cent of respondents noted they were dissatisfied by their role or pay, and commented on the "strong desire" to work in their area of expertise.
**This article has been updated to clarify the likelihood of women with degrees in computer and information sciences finding work in their field of study, as provided by a Statistics Canada spokesperson.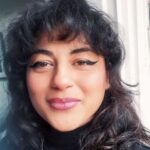 Keitlyn (they/them) is a multi-media journalist residing in Scarborough, Ont. They are interested in long-form journalism that highlights the visibility of BIPOC expression. True to millennial form, they are a small business owner, carpenter and freelance photographer. They were interested in NCM as it understands the "big picture." Journalists are dedicated to truth and democracy. Our communities have not always had access to these privileges. NCM is filling in a large gap that North American media has long neglected.