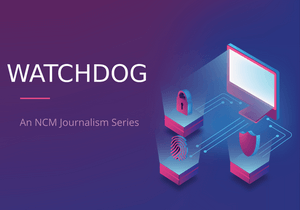 The vulnerability of minority communities such as Hispanic-Latinos to fake news in the upcoming federal elections is a national concern.
Latin American immigrants may have little influence on elections due to their relative small size. However, they could still be targets of disinformation, according to members of the federal cabinet and community representatives.
"For sure we will see fake news trying to affect our democracy," the Minister of Canadian Heritage and Multiculturalism, Pablo Rodriguez, an immigrant from Argentina, told New Canadian Media. He said that all Canadians are at risk. However, he noted that visible minorities generally get their news in their native languages, which is different from English or French news. "In any case, we must ensure that people have the ability to identify what is false, which is an attack on our democracy," he said.
Rodriguez was interviewed at an event hosted by the Hispanic Canadian Heritage Council (HCHC), an umbrella organization that is leading actions to push civic culture and political participation of Hispanic immigrants and their descendants.
The Minister had meetings with representatives of visible minorities because, as he said it, "They have a specific reality and we have to avoid the negative impact from fake news." He added that voters have the responsibility to inform themselves and guard against manipulation of their news sources.
Responsibilities for Media Companies
Rodriguez and the Minister of Democratic Institutions, Karina Gould highlighted the Canada Declaration on Electoral Integrity Online under which tech giants such as Facebook, Google and Microsoft promised to remove fake social media news content.
"We will do our part to ensure that there is no foreign influence in our elections as it happened in the U.S. elections and other countries," said Gould. "We know that in 2016 social networks knew what was happening. We in Canada have new laws that prohibit social networks from accepting foreign money for advertisements during the Canadian elections."
Gould clarified that there are foreign news sources that are "official and open" and that's fine. "What we are trying to combat are foreign voices that move secretly to change Canadian opinion, without transparency. That is what we do not want in our elections."
Rodriguez added that "We have invested millions of dollars in a program for a civic campaign for people to learn how to recognize fake news. We are having conversations with social media web giants, such as Facebook, because they have a responsibility on this, and we want to make sure they fulfill it."
The Canadian federal election will be held on October 21 to elect 334 members of the 43rd Parliament. Current Liberal Prime Minister Justin Trudeau is looking for a second term, while Conservative leader Andrew Sheer will try to recover power for his Conservative Party.
Factors for Susceptibility
Oscar Vigil, Executive Director of HCHC, affirms that fake news is a "phenomenon" that does not differentiate language or ethnic groups, and therefore, can attack all communities. For him, the Hispanic-Latin American community in Canada has the same risk as the rest of the population. The Salvadorian immigrant expects that as the October federal elections gets closer, political fake news will circulate in the Hispanic community through social media.
"Nobody will believe anybody," said Member of Parliament for Spadina, Liberal Adam Vaughan, while attending another Hispanic event, highlighting the danger that fake news poses. "We need to support people that are building strong communities."
Vilma Filici, a former Toronto council candidate (2010), feels that following Canadian news may be an antidote to fake news, especially if they are part of an immigrant group. "In our Hispanic community, there are people who are well-informed about what is happening in Canada, and there are also people who are not interested in politics. (The latter) don't pay attention to what is happening here. Sometimes people discuss an article they read in a satirical magazine and take it as real news. The problem is academic preparation more than the ethnic group."
For Filici, an immigrant from Argentina and former President of the Canadian Hispanic Congress, the federal government is worried about fake news because "If it happened in the U.S., it could happen in Canada."
Uruguayan-Canadian Julio Manfrini, speculates that the Hispanic community "May not be targeted by fake news attacks because our community is still not very visible in terms of a decisive vote. We are not on the radar yet."
Nevertheless, the former 2008 and 2011 MP candidate for the NDP for the Humber River Toronto riding, believes that youth in their mid-twenties youth who spend much of their time watching online videos are at greatest risk of being manipulated.
Fighting Fake News
To counter fake news, the HCHC, that has twice organized a workshop called School for Civics at the University of Toronto, will launch a public service campaign promoting voting in the upcoming federal election.
"As part of this campaign, we will publish in the Spanish language the core platforms of main political parties," said Vigil. "This will be a tool for our community to verify the information it receives through social networks."
Julio Manfrini, treasurer of the HCHC, added that beside promoting voting in the October election, the umbrella organization will launch a citizenship campaign that includes requesting the federal government to subsidize the fee for seniors applying for Canadian citizenship.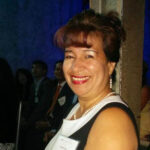 Isabel Inclan has worked as a journalist for more than 20 years, in both Mexico and Canada. She began working as a foreign correspondent in Canada in 1999 for Mexican media. She has been a New Canadian Media contributor since 2018. Her main areas of interest are politics, migration, women, community, and cultural issues. In 2015, Isabel was honoured as one of the "10 most influential Hispanic Canadians." She is a graduate of Masters in Communication and Culture at TMU-York University. She is a member of CAJ and a member of the BEMC´s Advisory Committee.